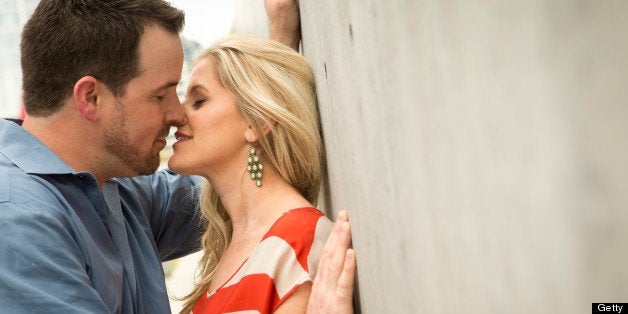 The bride and groom aren't the only ones at a wedding thinking about getting frisky!
A new study by dating website WhatsYourPrice.com found that 48 percent of women and 73 percent of men surveyed said they had hooked up with someone at a wedding.
The guests getting the most action are the members of the wedding party -- 29 percent of groomsmen/bridesmaids and 24 percent of maids of honor/best men said they've hooked up at a wedding.
But be careful who you choose to hook up with -- one in six singles said immediate family of the newlyweds are off-limits.
Whatever you do, remember these wedding "don'ts," provided by our readers.

The Worst Thing A Wedding Guest Can Do