I once knew a single woman pastor who was dating. What a very delicate situation she dealt with! A veteran minister warned her, "You have everything to lose."
We tend to expect the preacher to be a model of virtue, which is a terribly unfair burden to put on a human. A woman, even now, carries a far heavier burden, since traditionally all women have been expected to be models of "virtue" in the form of celibacy outside of marriage.
The culture still carries the deep grooves of those expectations. Even the most open-minded of us might take notice seeing the lady preacher sneaking back into the parsonage in the morning wearing last night's cocktail dress.
So a bold group of women students at Duke Divinity School decided they needed to discuss this situation and their personal experience and conflict.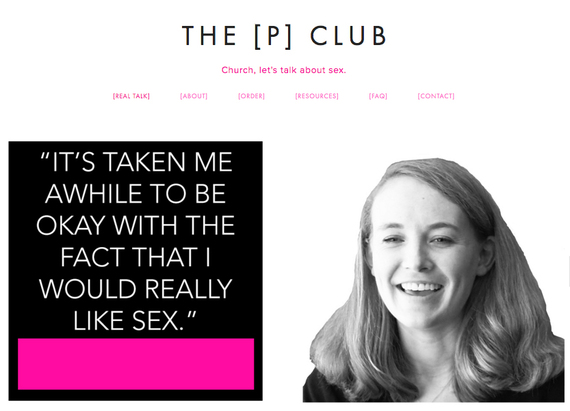 What did they call their discussion group? The [P] Club, the "P" standing for "pastor preaching purposeful passionate practical powerful" and for -- take a deep breath --pussy.
"We need to take that word back," says one of the women in the documentary The [P] Club, for positive use rather than as an insult.
The hour-long movie is fascinating, especially to one of my 40-years-older generation. These are brave women of vastly different philosophies and experience talking straight into the camera about the struggle to be both a sexual and religious woman.
One of them, coming from a free-wheeling secular college culture, said that on her arrival at the Duke div school, she thought: "This is not a place where you talk about sex." For this group of women, that was soon to change.
As a Duke undergrad alum, I have to say I'm proud of the divinity school for accepting these honest, thoughtful, non-hypocritical women and not somehow pressuring them into hiding.
The desire for sex and the desire for a religious life can be two tremendously strong pulls. One club member says of her younger self: "I want to be this church kid. I want to follow God." That never does stop the hormones, though.
The stories some tell do include the predictable and deserved complaints about repressive church sex ed and/or lack of it.
*One had heard a woman she knew speak to a church youth group about how she didn't save sex for marriage and how hard this was for her husband.
This was a woman I kind of trusted...For years and years, her voice still echoed in my head... that 'damaged goods' thing. If I had sex before marriage, I would be a disappointment.
*Another said that a woman's sexuality was often compared to various foods.
You are a slice of cake" ...If you give away all the bites of your cake what are you going to have for your husband on your wedding night and isn't he going to be soooo sad that you didn't save him any cake or lollipop or pie?
*For another speaker, the silence at church on the subject of sex seemed to imply that "either God is mad at you or God is not interested."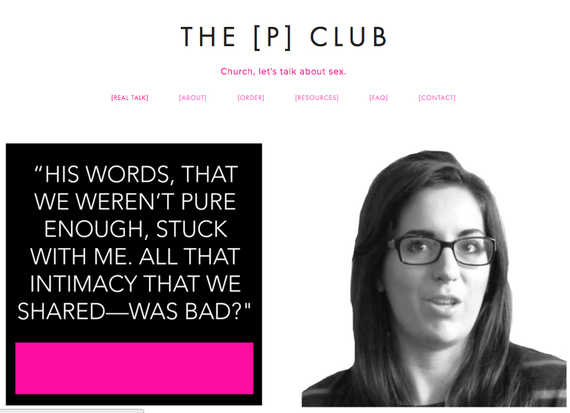 However, these stories are not the bulk of the film. Stories of relationships and decision-making get at least as much attention. And one student who had thought of the church as a patriarchal rigid "moralistic place of judgment" had found in her studies deeper traditions "that felt like life, felt like water, like food I needed." (I'm curious about these deeper traditions.)
Several of the club members had felt pulled between the two poles of "purity culture" and "hook up culture."
Several had had sexual activity forced upon them. "This was so ugly," said one. "The fragile pieces of myself went to church the next day." When she heard there the words "deliver us from evil," she seized upon them. "Shit! that was my prayer!...I didn't want that encounter to...make me cold and hard."
An African-American woman in the group pointed out that there's a "false universal womanhood," that black women often don't have time for such discussions. Still, she has come to some meetings.
These speakers are women who have stuck with God and church. One finds a congregation with "kick-ass lady pastors." At the end of a gathering, they pray together.
What conclusions did any of them come to on the subject of sex and God?
*"This needs to be talked about...the messiness and the holiness."
*When and whether to have sex "is a decision I want to make for myself with discernment from God."
*The group conversations have helped. "It's important to have a community that surrounds you ... as you live into your whole body."
The [P] Club was directed by Christine Delp, a Duke undergrad at the time. It's available for individuals as well as for churches and college ministries to use for discussion.
It's distributed by Resource Center for Women & Ministry in the South, with support from Ripp Fellowship for the Documentary Arts and the Center for Documentary Studies at Duke.
Subtitle: "Church, Let's Talk About Sex."
Calling all HuffPost superfans!
Sign up for membership to become a founding member and help shape HuffPost's next chapter