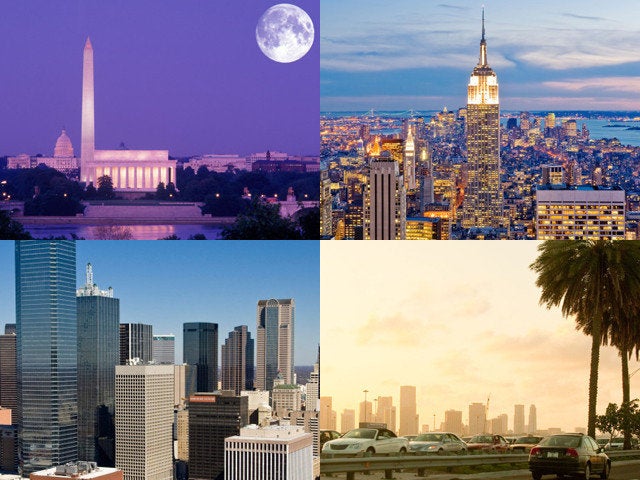 We know that where we live may play a hand in determining our income, work opportunities, educational achievements and health care. But the number of orgasms we have or how often we think about sex? A new study found distinct differences in people's sexual predilections depending on where they reside.
The study, conducted by the condom company Trojan, surveyed 2,000 men and women in ten major metropolitan areas:
--New York City
--Los Angeles
--Chicago
--Philadelphia
--Boston
--San Francisco
--Dallas/Ft. Worth
--Washington, D.C.
--Atlanta
--Houston
Participants were asked a series of questions about their sexual habits, partners, preferences and desires. These questions included: "How many sexual partners have you had?" "Are you in a committed relationship?" "How often do you think about sex?" and "How satisfied are you with your sex life?" All of the resulting data was weighted based on the U.S. Census for age, gender, ethnicity, income and education to ensure an accurate sample, according to the report.
The results also showed that each city has a somewhat distinct sexual character. Some of the survey's results seemed to confirm stereotypes about residents of certain cities -- New Yorkers like to be in control? No way! -- while others were more surprising. So... who wants to move to Atlanta or Miami?
LOOK: 16 Ways Your City May Impact Your Sex Life
PHOTO GALLERY
Sexual Preferences By Major City
Calling all HuffPost superfans!
Sign up for membership to become a founding member and help shape HuffPost's next chapter