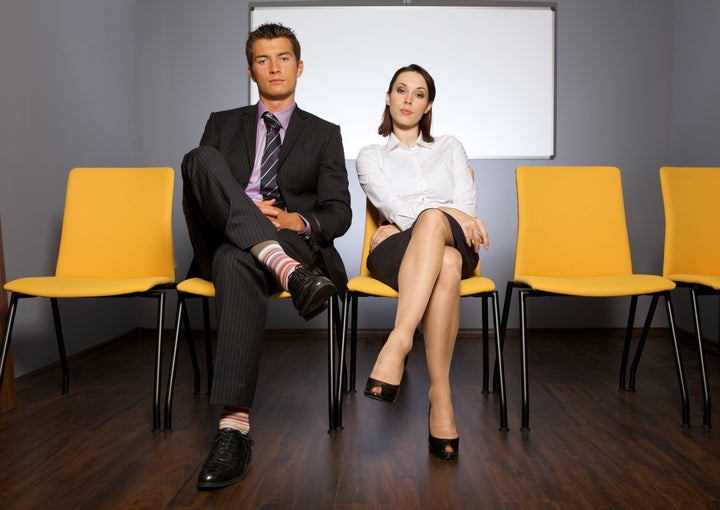 The next time you're standing in line at the grocery store, check out the glossy headlines of the women's magazines that line the stands: "What Men Hate Most in Bed" or "What He Wants You to Know, but Will Never Say." Men's magazines echo the same theme: "What You Should Never Say to a Woman in Bed," "Why She Won't Have Sex With You." We all want to know: what are my partner's sexual complaints? What can I do about them?
SLIDESHOW: THE TOP 8 BEDROOM BLUES
The truth is, both men and women tend to complain about the same things when it comes to sex, particularly when they're in a long-term relationship. Here are eight of the most common complaints I hear from couples, along with suggestions to turn a partner's frown upside down.
1. Laziness. If your partner has stopped doing his or her share between the sheets, first try a subtle approach. Playfully lament how much you miss his or her trademark move in bed, whether it's a turn, twist, or tweak. A friendly reminder that it takes two to tango may be all that's required. If that doesn't work, go for a more straightforward approach. Gently tell your partner that you've noticed he or she doesn't show the same initiative and ask why. If no explanation is forthcoming (and if you're certain there are no medical issues), be honest about how his or her lack of enthusiasm in bed is taking the fun out of sex for you, too. If your partner is invested in your relationship, he or she will step up to the passion plate. Meanwhile, it may be a good time to review your own rambunctiousness. A lazy partner isn't worth the effort, in or out of bed.
2. Boredom. Can you set your watch to when he'll turn you over? Do you see her kiss coming a mile away? Long-term sex with the same person can eventually become predictable. And while there's something comforting about sexual familiarity, it can breed contempt if it's the only dish on the menu. To break out of bedroom boredom, experiment with different positions, focus on improving your sexual skills, or surprise your partner by telling him or her an erotic fantasy or dirty dream to kick-start your sexual imaginations. Change the way you behave in bed. If you're usually quiet, wake up the neighbors. If you're usually vocal, tone it down. If you're typically slow and steady, pick up the pace. For added buzz, hide a sex toy under your partner's pillow, whether it's a high-tech vibrator, a feather tickler or a warming/cooling lubricant.

3. Ignoring the Connection between Emotional and Physical Intimacy. The way a couple treats each other outside of the bedroom has a direct effect on the quality of their love life. Nasty, nagging and negative partners rarely enjoy five-star sex. Strengthen your relationship by improving communication, prioritizing couple time, making your partner feel appreciated, and approaching conflict with humility, an open-mind and a team-player mentality. Replace the criticism or contempt in your voice with a respectful, affectionate tone. Do the "little things" that you know will help your partner have a happier day. It's your best bet for a hotter night.
4. Electronic Interlopers. Laptops, tablets, iProducts and smartphones have a way of sneaking into the bedroom and e-undermining a couple's private downtime. When you reply to a text or update your Facebook status instead of snuggling your sweetheart, you inadvertently send the message that your partner is not as interesting or important as the person on the other end of whatever gadget is in your hand. Make your bedroom a technology-free zone. Charge your cell phone on the kitchen counter and leave your laptop in the living room. Reclaim your bedroom for the two of you.
5. A Negative Body Image. Body changes are inevitable in long-term relationships. We get pregnant and give birth. We age. We gain weight and lose our hair. Health problems and everyday stress also take their toll on the body. Our fitness levels go up and down. These changes can make couples self-conscious about their bodies, prompting them to cover up more and have sex less. To improve body image, couples should share a healthy lifestyle. As importantly, they should continue to compliment each other's appearance and desirability. Beauty truly is in the eye of the beholder.
6. Disparate Sex Drives. If you're the one with a naturally higher sex drive, don't pester your partner, whine when you don't get it, criticize their lower drive or threaten to get sex elsewhere. Act like a grown-up. If your drive is exceptionally high, some "alone time" can take the pressure off your partner. If you're the one with the lower drive, recognize that there is a connection between physical and emotional intimacy, and that your partner's reasonable and respectful requests for sex are important to your bond as a loving, long-term couple. There is no magic number. The key is balance.
7. Missing the Connection between Mental and Physical Arousal. Most intimacy guides stress the importance of better techniques, new positions and sex toys, all things that make sex feel better. That's fantastic, but it's only half the equation. Couples should also focus on stimulating the largest sex organ -- the brain. Sex is at its best when partners are both mentally and physically turned on. In my latest book, 50 Ways to Play: BDSM for Nice People, I combine the mental eroticism of the 50 Shades of Grey variety with kinky "how to" sex tips that can help mainstream couples turn their fantasies into real bedroom play.
8. Exhaustion. Good old-fashioned fatigue is a leading bedroom complaint of today's busy couples. To combat it, approach your bedtime routine as a team. Ask what you can do to help your partner power down without powering out. You can finish the supper dishes, put the kids to bed or give your partner some space to finish his or her work files. If your schedules are similar, you should be going to bed at the same time. Not only does it increase your chances of being intimate, it shows your partner that you're in it together.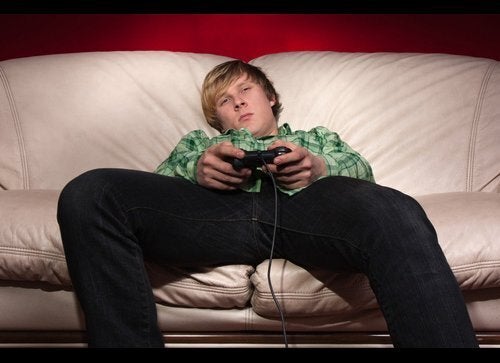 How to Solve Bedroom Blues
Related
Popular in the Community