In the first known brothel of its kind, a Barcelona establishment is offering erotic sessions with sex dolls only.
Clients of the "agency" will have to pony up $127 an hour for a sex session with one of four big-breasted Lumi Dolls: blond Kati, Asian-featured Lili, dark-skinned Leiza and anime model Aki, who wears her blue hair in ponytails.
For one thing, the silicone dolls are expensive to own — costing at least $5,500 — not to mention embarrassing to have around the house. In addition, having sex with a doll is not, technically, cheating on a spouse.
"They are totally realistic dolls both in their movements and in their 'feel,' and they will allow you to fulfill all your fantasies without limits," promises the website for the Lumi models.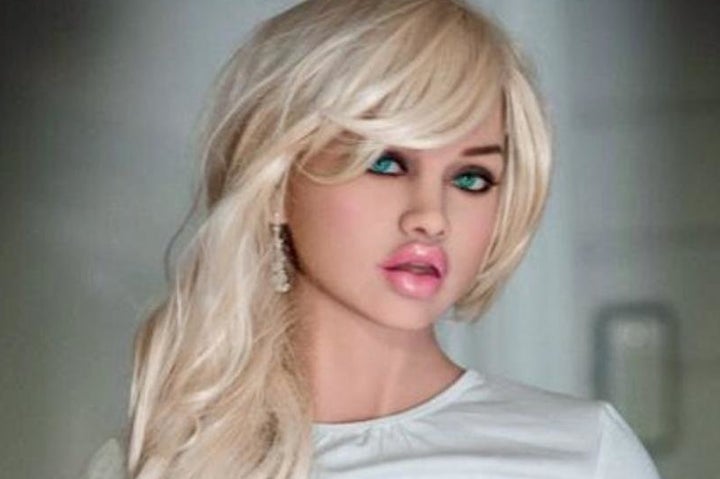 Clients are invited to request clothing and positions for encounters with their "mates" in a private room in a downtown Barcelona apartment. Romance is not required. Dolls will be disinfected after each use, the website promises, and clients are asked to use condoms. Organizers claim that several sessions with the silicone stable have already been reserved.
Though the Spanish brothel appears to be unique, Lumi Dolls join an increasingly crowded population of brands of realistic-looking plastic-and-silicone sex partners.
And they're just the beginning of a revolutionary change in the industry that seems to be galloping toward something resembling TV's futuristic "Westworld," where robots nearly indistinguishable from real people fulfill the basest desires of human customers.
The current crop of artificial mates is expected to begin to morph from realistic-looking dolls to something closer to robots. A sci-fi model costing more than $15,000 could be on the market as early as next year, capable of speech and even appearing to express emotion.
California-based company Realdoll — which touts its brand as the "world's finest love dolls expertly handcrafted in the U.S.A." — is creating a "Harmony Artificial Intelligence" model that will allow users to program personality based on 12 traits, from shyness to wit, as well as to customize looks, down to freckles. Realdoll also intends to offer a male robotic version (and currently has male sex dolls). The robotic dolls will be controlled via an app, paid for by subscription.
The app could be ready before summer, and a robotic head is planned for completion by the end of the year, reports Digital Trends.
"We are developing the Harmony AI system to add a new layer to the relationships people can have with a Realdoll," company CEO Matt McMullen told Digital Trends. "Many of our clients rely on their imaginations to a great degree to impose imagined personalities on their dolls. With the Harmony AI, they will be able to actually create these personalities instead of having to imagine them.
McMullen envisions Harmony AI being capable of interactive conversation that will blossom into a "learning" about owners over time that won't necessarily be limited to sex.
He believes Harmony AI will aid those who have a difficult time with real relationships and will provide a way for others to explore "uncharted territory."
Support HuffPost
The Stakes Have Never Been Higher
Popular in the Community