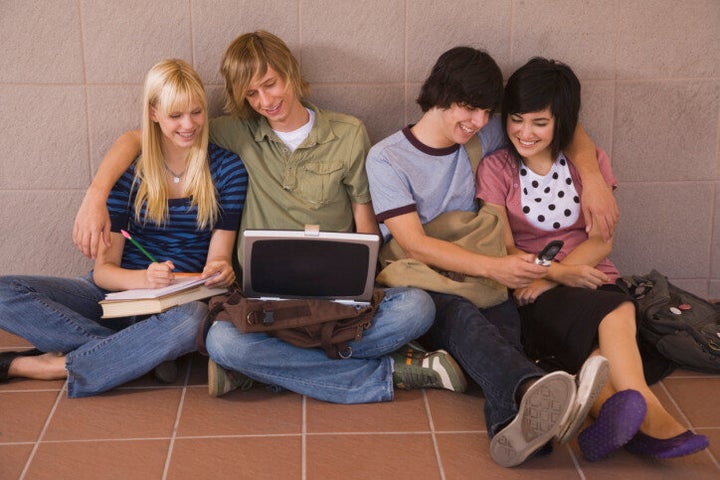 Jan Hoffman's New York Times article in Sunday Styles (April 10, 2011) posed the question, "Can students learn something from '16 and Pregnant' and 'Teen Mom'?" The New York Times then turned directly to youth to ask them about the shows' educational value on "The Learning Network," which is their education blog. Youth responded very clearly that the shows teach them how not to be an idiot.

"16 and Pregnant" and its sister series "Teen Mom," have astounding reach. With three million Facebook fans, more than four million viewers for finale episodes and thousands of views on the MTV message boards, the shows are a pop culture phenomena and speak to youth through more multimedia channels than any sex education campaign around. In focus groups recently completed by ISIS, Inc., youth told us the same thing over and over again: Thanks in large part to "16 and Pregnant," they know that having sex without a condom is "stupid." Yet they still need to learn about the complexities of sexuality and relationships -- in short, they may know about sex, but they don't feel at all educated about it.

Most youth and young adults use online search via Google or Bing or YouTube to learn about sex. Some go to other search or medical sites such as Yahoo!, Ask.com, Wikipedia and WebMD. Whether accessed through a mobile device, home PC or networked public computer, the internet provides youth with a 24/7 flow of information, communication and resources. A recent working paper from the Rand Corporation speculates that access to new media (digital videos, blogs, social networking sites, mobile phones and commercial websites) results in more exposure to sexual content, more privately, at more times of the day, and in more contexts than traditional media.

With the explosion of the internet, it's easy to overlook the influence of other popular culture channels, but it's clear they still matter. Television continues to be the most common medium and platform for viewing content -- a Kaiser Family Foundation study found that TV makes up the largest chunk of adolescents' media use, 4.5 hours out of a total 11 hours media time each day. The other 6.5 hours are spent on the internet. In order for sexuality and sexual health education to be effective in reaching youth in the digital age, professionals need to partner with traditional pop entertainment outlets, and also promote their programs using social media -- frequent messages on Twitter, Facebook status updates and anonymous message boards for fans. After surveying thousands of youth nationwide for our newly released white paper TECHsex USA, we found that the most potentially effective sex ed programs are a mashup of pop culture, TV, social media, friends, family, mobile technology and experts.

Several multi-year National Institute of Health research studies are currently underway, engaging youth in their own sexual health education via social networks, video games, TV shows and computer-based interactive lessons. Early results all substantiate the common-sense fact that the aptitudes, expectations and learning styles of students in the Internet Generation reflect the environment in which they are being raised -- one that is very different from the one that existed when their teachers and parents were growing up. They would prefer to get their information digitally, without shame or embarrassment, and in a perceived anonymous environment where they can get connected to the critical reproductive health services they sorely need.

So what lessons can we as parents, educators and sexual health professionals take from shows like "16 and Pregnant?" We have to reach youth in all media channels, and we need to find cost-effective ways to do it. New and emerging technologies have the most promise of delivering credible information, advice and access to low-cost reproductive health services to the most youth. Planned Parenthood Federation of America receives two million visitors to its website monthly. Compare this with a teacher by teacher, parent by parent, doctor by doctor approach, and the impact of new and social media, in combination with face-to-face conversations, delivered with the appeal of popular culture, becomes clear.

Considering that one out of every two high school students has had sexual intercourse, and that countless more have engaged in some form of sexual activity. Combined with the fact that most will get the majority of their sex information online, on TV and on their phones, isn't it time for us to embrace popular culture and the technology platforms that support it as a legitimate vehicle to reach youth and connect them with services? With sexual and reproductive health budgets constantly under the threat of being slashed, it's time to start collectively incorporating new, social media, mobile technology and pop culture into traditional in-person sex education as a credible means to guide digital natives into healthy sexual maturity.

Deb Levine is the creator of Columbia University's Go Ask Alice website, and the Executive Director and Founder of ISIS, Inc., a national non-profit based in Oakland, CA that provides leadership, innovation and research around using technology for sexual and reproductive health.

Popular in the Community