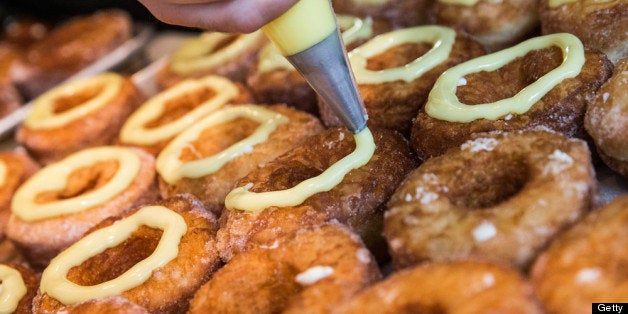 WARNING: Sexual content below

On Wednesday afternoon, Craigslist was full of cronut-related posts, though most of them involved the pickup and delivery of the elusive confections. "We will deliver cronuts to you anywhere in Manhattan in the morning," wrote one entrepreneurial Craigslister. "$80 per cronut. We provide professional line waiters to save you time and get you your much deserved cronut."
Has the cronut craze been taken a step too far? Tell us below.
Related
Popular in the Community