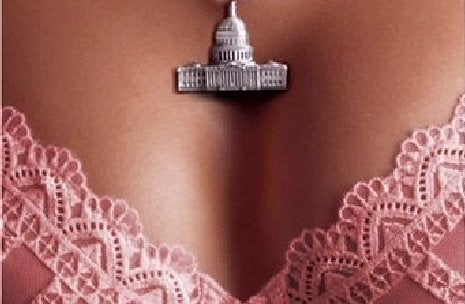 A panel co-sponsored by the Huffington Post and the Open Center in New York City.
AN EVENING SYMPOSIUM Friday, February 20, 7:30pm 09WPX04P Members: $18 / Nonmembers: $20 Location: The Blood Center, 310 East 67th Street between 1st & 2nd Avenue
Adultery, abortion, homosexuality teen sexuality, abstinence campaigns, sex education, pornography and family values are all active items on the national political agenda. Despite living in a time of unprecedented sexual freedom in America, the practice of policing sexuality has continued unabated since the days of the Puritans and the profound national discomfort with sexuality is all around us. When we are taught that sex is dirty, but we should save it for the one we love, is it any surprise that so many couples become erotically alienated? How do the politics of sex enter the American bedroom?
Join some of the most bold and distinguished thinkers on sex in America in a thoughtful and provocative conversation about sex, pleasure, desire, eroticism, infidelity and monogamy.
Esther Perel, LMFT, Couple and family therapist, is the author of the international bestseller Mating in Captivity: Unlocking Erotic Intelligence which took the 2009 Society for Sex Therapy and Research Consumer Award. Fluent in eight languages, Esther addresses audiences worldwide. She is a clinical instructor in the department of psychiatry NYU medical center.
Ian Kerner, PhD, is a sex therapist and best-selling author of numerous books, including She Comes First. His most recent book, Love in the Time of Colic, is a sex guide for new parents.
Leonore Tiefer, PhD, is associate clinical professor of psychiatry at NYU School of Medicine, has a private practice in clinical psychology and sex therapy, and has lectured wordwide. In 2000, she initiated a campaign to challenge the medicalization of women's sexual problems
Amy Sohn was "Naked City" and "Mating" columnist for New York magazine for six years. She is the author of the novels Run Catch Kiss and My Old Man.
Cory Silverberg is a certified sexuality educator, author and the Sexuality Guide for About.com. He has facilitated many workshops across North America on subjects ranging from male sexuality and sex toys to feminist pornography and sex and technology