Madonna's groundbreaking Sex book was released 22 years ago today and even two decades later it's still inspiring people to push boundaries and create art.
People like Greg Scarnici, the mastermind behind Sex in Drag, a new photo book that parodies (and pays tribute to) 70 images from the 1992 Sex book. Shot entirely on Fire Island and featuring Chris Harder, Dallas Dubois, Logan Hardcore, Bob The Drag Queen, Quamin Ellis and Z100's "Uncle Johnny," Sex in Drag is a hilarious -- and beautiful -- rendition of this seminal queer photo book.
In order to better understand his vision behind Sex in Drag, The Huffington Post chatted with Scarnici about the book's release this week.
The Huffington Post: How did you first come up with the idea to do the parody?Greg Scarnici: The idea actually came to me in a dream. And when I woke up, I told my friend Josh about it how ridiculous it was and he responded, "No, I think you should do it." So I did.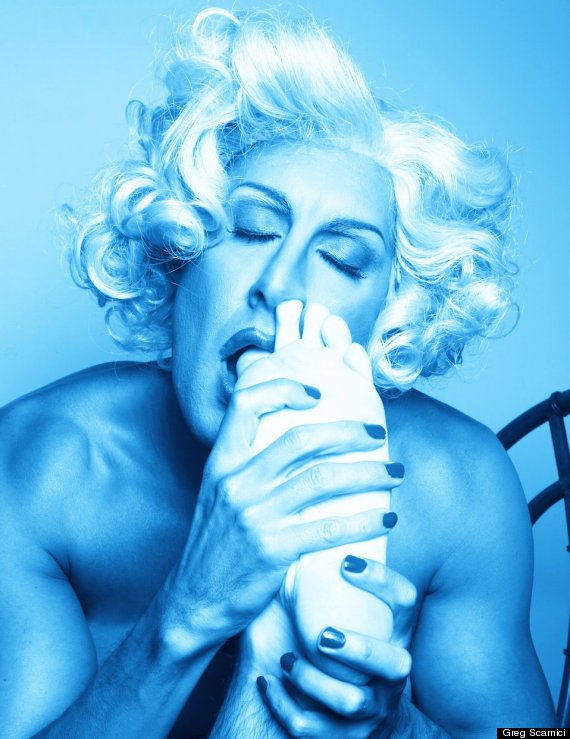 Why did you want to parody the Sex book? What are your feelings about it -- incredible? Ridiculous? I came out around the time Madonna released "Erotica" and Sex and both of those projects were an extremely important part of my acceptance of myself as a gay man. Seeing a huge pop star shooting at The Gaeity Male Burlesque with my favorite porn star at the time, Joey Stefano, made me realize it was not only okay to be gay, but it was also okay to embrace my sexuality.
How long did the project take?It took me about a month to come up with ideas to parody the images and to start gathering all the clothes and fake breasts and have all the wigs and the merkin styled. Then, I scheduled the shoot over the course of a weekend on Fire Island and shot it in two days.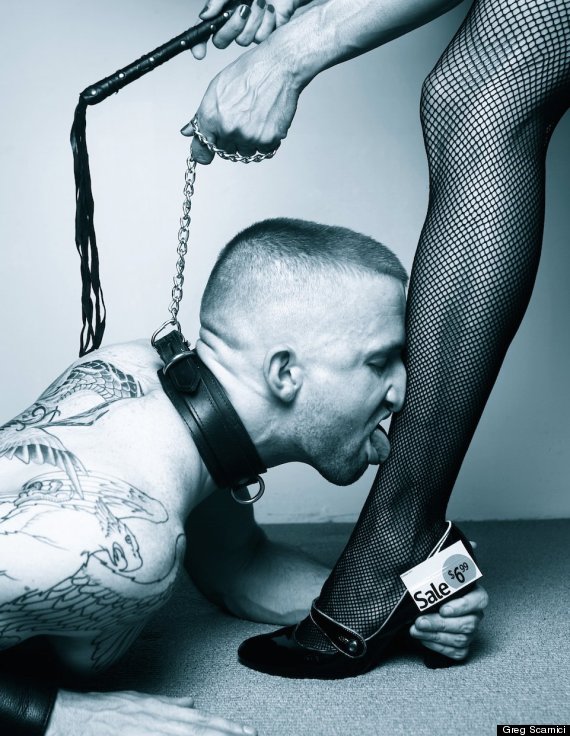 What was your favorite part of the project? Did anything surprising happen while shooting it?The best part of the project was how much fun it was to shoot. Even though a lot of the images were sexual, we were all hysterical laughing while shooting it: "Is my bush showing through the vodka bottle?" The whole thing was so much fun. And while we were shooting it, no one on Fire Island batted an eye! They just looked at us like it was normal to see a naked man/woman eating a slice of pizza at the Cherry Grove pizzeria.
What do you want viewers to take away from it?A lot of my music and art is based on the combination of humor and sex, and one of the reasons for this is because I hope to make people more comfortable with the idea of gay sex. Sure, it's great that everyone loves gays now, blah blah blah, but I don't want us to be neutered. I want our sexuality to be embraced as well. One of my friend's running jokes is that every music video I put out has me making out with some go go boy or porn star. So if anything, just like Madonna, I would love for viewers to come away looking at sex in a positive and fun way.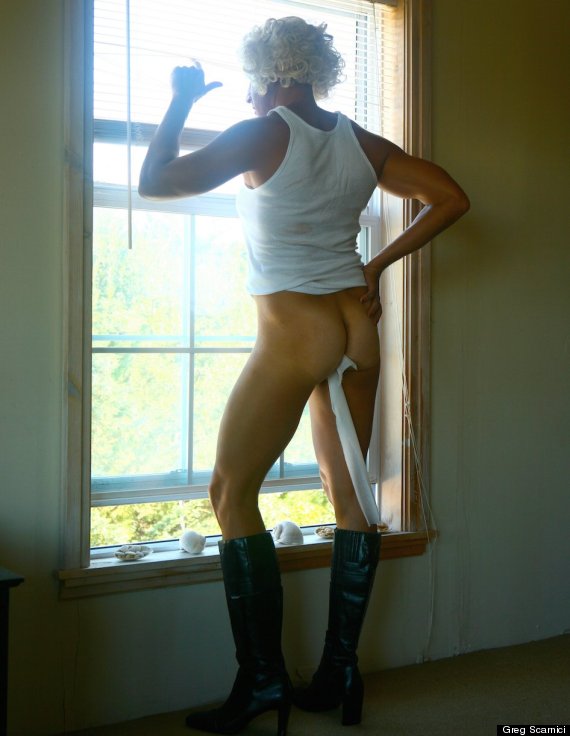 Why does Madonna make such a good subject/target for drag and for parodies?So many of Madonna's looks are iconic -- and her imagery resonates with so many people because it's instantly recognizable. A lot of her looks verge on parody themselves -- and all it takes is a slight exaggeration to make the tone shift into somewhere humorous. Oh, and she's also a gay icon, so queens just like dressing up like her, too.
Before You Go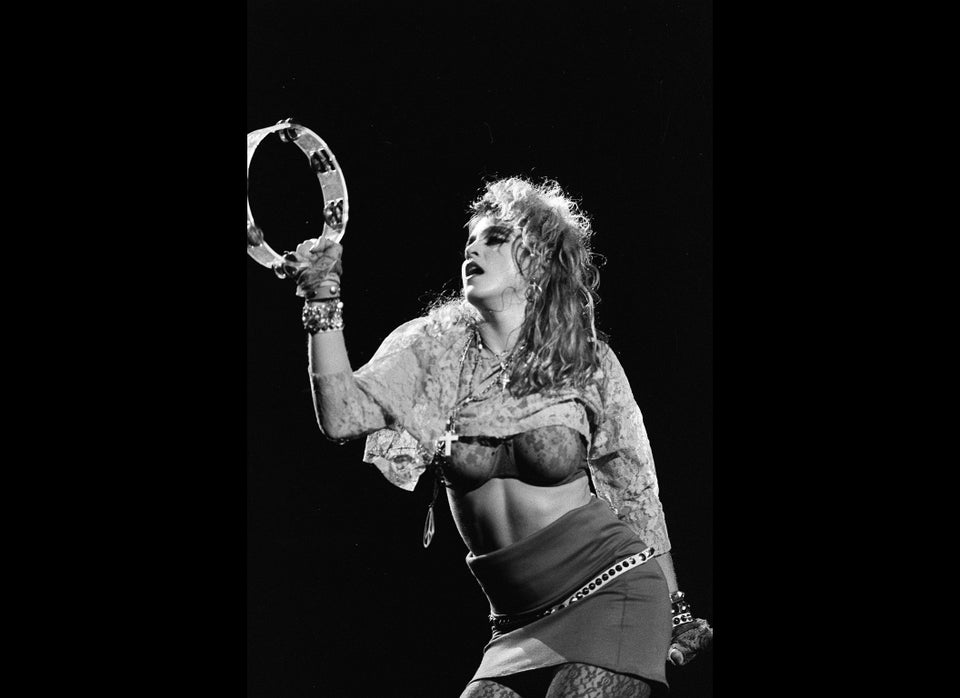 Madonna Through The Years
Popular in the Community