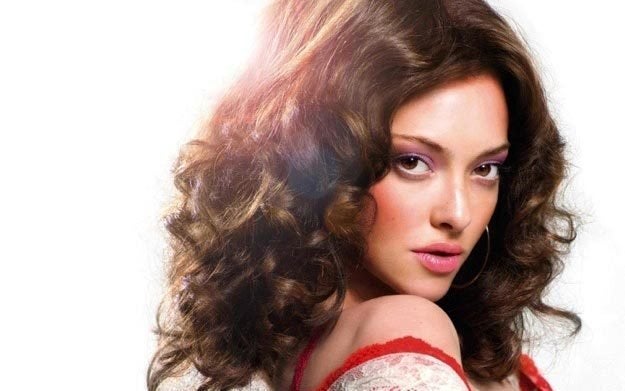 Once upon a time, there was no such thing as the Internet. Endless varieties and amounts of hardcore pornography were not available at the touch of a button. America had not yet been desensitized by digital smut, and sex was a taboo subject. Nowhere was this more evident than in movies and on television. For instance, the Motion Picture Production Code (commonly referred to as the Hays Code), adopted in 1934 and not abandoned until 1968, spelled out what was acceptable and what was unacceptable in U.S. motion pictures -- and a whole lot of stuff that seems pretty benign by today's standards was deemed "unacceptable."
Among the many topics banned by the Hays Code were:
•Licentious or suggestive nudity -- in fact or in silhouette -- along with any lecherous or licentious notice thereof by characters in the picture
•Any inference of sexual perversion (including homosexuality)
•Miscegenation (mixed-race sexual relationships)
•Discussion of sexual hygiene and/or venereal diseases
•Profanity (including words like "God," "Jesus," etc., unless used reverently)
•Illegal trafficking in drugs
•White slavery
•Childbirth -- in fact or in silhouette
Notice that many of these proscriptions were somewhat vague. Words like suggestive, inference and perversion left things more than a little bit open to subjective interpretation. Unsurprisingly, Will Hays, who developed the MPPC, and his even more rigid successor Joseph Breen enforced the code with iron fists, refusing to allow any material onscreen that they thought might possibly offend the American public -- the American public apparently being comprised of overly prudish schoolmarms. In the 2012 film Hitchcock, there's a wonderfully entertaining subplot centering on Hitch's attempts to slip the sexually violent shower scene in Psycho past the censors. (His ultimate ability to do so virtually guaranteed the film's success, as audiences had never seen anything like it.)
Television was worse! On "I Love Lucy," Lucy and Desi slept in separate beds. For all we knew, Little Ricky was an immaculate conception. On "The Brady Bunch" (nearly 20 years later), Mike and Carol also slept in separate beds, and yet they somehow managed to have three kids each, apparently without ever sharing more than a chaste kiss with each other or anyone else. The 1998 movie Pleasantville, about a 1950s sitcom come to life, has a great moment illustrating this cultural naiveté, with William H. Macy's character wondering aloud what people could possibly get up to in a double bed.
Needless to say, things have changed. A lot. Only a year after the Hays code was abandoned, the X-rated film Midnight Cowboy -- the story of a country bumpkin trying to survive in the big city as a male prostitute -- won the Oscar for best picture. (The X rating was later changed to an R, and nowadays the film would barely qualify even for that, but still...)
Slowly but surely, over the last 40 years or so, sex has emerged from the shadows. The initial television breakthroughs occurred in the 1980s, thanks primarily to cable television, which brought Benny Hill, burlesque and soft-core porn into our homes. Later and larger breakthroughs can be attributed to the ubiquitous presence of online pornography; virtually anyone who's ever surfed the Net has been exposed either intentionally or unintentionally (usually intentionally). So it shouldn't be surprising that sex is now the TV and film topic du jour.
The silver screen in particular has recently witnessed a quantum sexual leap, with several sex-themed films likely to see relatively wide release in 2013 (as the critically acclaimed film about sexual addiction, Shame, received in 2011). Among the current offerings are:
•Lovelace - the story of 1970s porn star Linda Lovelace (Amanda Seyfried), who was used and abused by the porn industry at the behest of her coercive husband before finally taking control of her life.
•The Look of Love - a biographical film about Paul Raymond (Steve Coogan), who can best be described as the British Hugh Hefner, eternally committed to pushing the envelope with his Men Only magazine and other sexual exploits.
•Don Juan's Addiction - the story of a young man (Joseph Gordon Levitt) whose pals call him "Don Juan" because of his ability to score hot women every weekend, but for whom these real-world encounters pale in comparison to time spent alone, watching porn on his computer.
•Kink - a James Franco produced documentary about the fetish website, Kink.com.
•Interior. Leather Bar. - a James Franco (again) directed meta-documentary about William Friedkin's 1980 film, Cruising, imagining the film's "lost 40 minutes" as a starting point for exploring sexual and creative freedom.
•A Teacher - the story of a female high school teacher in Texas whose life begins to unravel when the affair she's been carrying on with a male student comes to an end.
•The Lifeguard - the story of a New York reporter who quits her job, returns to her childhood home in Connecticut, takes a job as a lifeguard and embarks on a dangerous affair with a troubled teenager.
•Two Mothers - the tale of childhood friends and neighbors (Robin Wright and Naomi Watts) who each fall in love with the other's son.
•Concussion - the story of a suburban mom (Robin Weigert) who turns to lesbian prostitution after suffering a severe concussion.
•Kill Your Darlings - the story of a young Allen Ginsberg (Daniel Radcliffe), who finds himself on the receiving end of sexual acts from both men and women.
That's a whole lot of wide-release, sex-themed movies, and the list of stars involved -- Amanda Seyfried, Joseph Gordon Levitt, James Franco, Robin Wright, Naomi Watts, Robin Weigert and Daniel Radcliffe to name just a few -- reads like a Who's Who List of Hot Hollywood Stars. It's all very heady and impressive. But what does this sudden interest in sexually-themed stories mean? Is this sexualization of the American zeitgeist a passing phase, or have we permanently discarded our puritan roots?
James Franco, who seems perpetually interested in films that push the sexual envelope, has compared the current carnal onrush to the rise of onscreen graphic violence, particularly the films of Sam Peckinpah, George Romero, Sergio Leone and other groundbreaking directors. In many of those earlier movies, violence was used primarily to shock. As time passed, however, vicious acts became a sophisticated storytelling device -- instrumental to the plots of numerous critically acclaimed films (Fargo, Unforgiven, Reservoir Dogs, etc.) Franco feels that sex as a storytelling device is now, finally, progressing in similar ways.
However you choose to analyze it, sex on TV and in films is here and here to stay -- much like the once-reviled depictions of graphic violence. The good news is sexually-themed television shows and films are opening up a healthy dialogue about human sexuality, not just in the therapeutic community and among people hanging out around the water cooler at work, but among the men and women who are watching these shows/films and their significant others. The simple fact is human beings are profoundly sexual creatures, and being able to witness our fantasies (or someone else's fantasies) on screen and then discuss what we've seen with an intimate partner afterward is a great way to not only spice up our sex lives, but to build and enhance relationship trust and emotional intimacy.
Robert Weiss LCSW, CSAT-S is the author of three books on sexual addiction and an expert on the juxtaposition of human sexuality, intimacy, and technology. He is Founding Director of The Sexual Recovery Institute and Director of Intimacy and Sexual Disorders Services at The Ranch and Promises Treatment Centers. Mr. Weiss is a clinical psychotherapist and educator. He has provided sexual addiction treatment training internationally for psychology professionals, addiction treatment centers, and the US military. A media expert for Time, Newsweek, and the New York Times, Mr. Weiss has been featured on CNN, The Today Show, Oprah, and ESPN among many others. Rob can also be found on Twitter at @RobWeissMSW.
Popular in the Community