The first copy of Playboy I ever saw belonged to my grandfather, Hyman Drubner, who kept a stack of them not so well hidden behind the awful yellow couch he used to spend his Sunday's on watching golf.
I had seen him at parties and weddings drinking and smoking, and he was a very good dancer. I thought he was pretty cool, and that to be a man meant to have a cache of this kind of contraband. And soon enough I had my own collection of greasy girlie mags to go along with my slingshots and firecrackers, before eventually trading up to real girls, because as you get older, the clubhouse gets better.
And then I found myself actually writing for the men's mags -- including Screw and Hustler, which were ground zero for relentless freedom of speech in the form of tasteless comedy, brutal political satire, and of course, naked ladies.
My new book, Dirty! Dirty! Dirty! -- Of Playboys, Pigs, and Penthouse Paupers, An American Tale of Sex and Wonder ($15.95, Soft Skull Press) is a pop-culture history as seen from the dark side of the newsstand, rocking and rolling through sixty years of American history for adults only, from Eisenhower to Clinton, and focusing on the Four Horsemen of Pornography and their progeny -- Hugh Hefner and Playboy, Bob Guccione and Penthouse, Larry Flynt and Hustler, and Al Goldstein and Screw -- along with a cavalcade of stars including Lenny Bruce, Jayne Mansfield, and John Lennon, who were also soldiers in the war for unfettered freedom of expression.
When I began writing Dirty! Dirty! Dirty!, Gay Talese, who hadn't yet figured out my point of view, and was oddly suspect that I was somehow anti-porn, practically screamed at me: "I profited from those magazines, every writer has... We got freedom thanks to the pornographers, not the fucking elite like Alfred Knopf and Farrar, Straus & Giraux. We need a free society, and freedom is not won by literary tea parties and well meaning, virtuous academies, it is won by disreputable people like Al Goldstein."
These days you can push a button on your Internet machine and see the most pernicious smut ever foisted on human kind, and for free. I suppose for some this rates as some sort of victory, but I am not so sure. I think when it comes to sex, there should be more of a discovery process, and pictures of naked ladies need to be held in a more sacred light. In other words, boys need to steal them from their fathers and uncles and grandfathers as I did, and as has been happening for decades before me. Gone, I am afraid, is the magic of the centerfold, the sense of anything being risqué, or naughty, or even special. Everything now seems so lurid and tawdry. As I say in Dirty! Dirty! Dirty!, with all of this technological marvel at our disposal, what happened to the wonder?
So right now I want to go back, way back, as they say, and so, for all of you freedom-of-speech-junkies, pop-culture vultures, and anyone interested in sex and policitcs in America -- because unfortunately they are hopelessly intertwined -- here's a slide show based on Dirty! Dirty! Dirty! and a time when men's magazines mattered.
Even though I know you are only here to read the articles.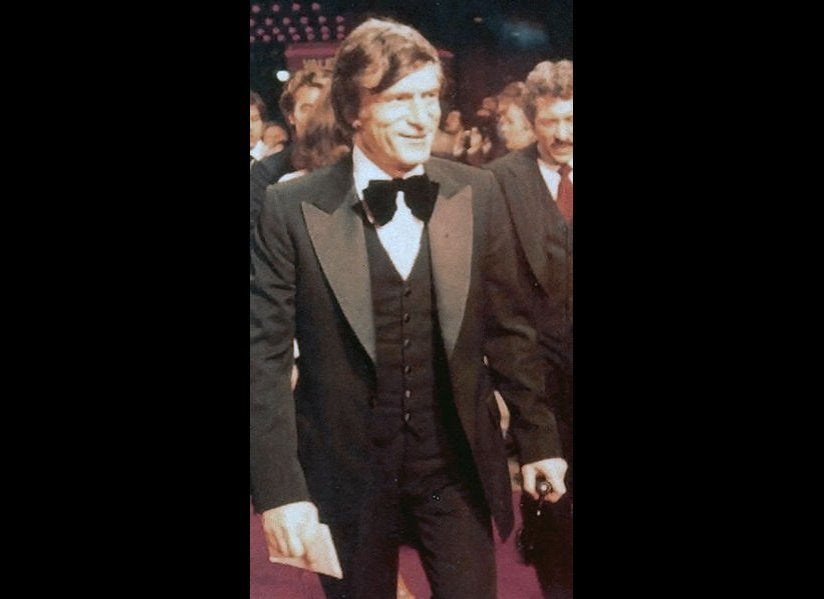 Sex magazine history
Popular in the Community