Six months ago, I realized we had a significant anniversary on the horizon. And when I say realized, I mean I noticed the hints my wife had been dropping for oh, I don't know, a year maybe? Photos of beaches and palm trees, white sand and sail boats were tacked to the bathroom mirror, shared on Facebook, and taped to the speedometer of my car. And like any well-meaning guy I wondered, "What does this all mean?"
It meant our 30th anniversary was coming up and she wanted to celebrate with a trip to the Caribbean. Because a trip to the Caribbean is something we've talked about for years but never got around to doing. So we agreed upon a date and set about looking for somewhere to go. The Caribbean is enormous and even though we have friends that've been to various islands, we've heard mixed reviews on all of them. The islands, not the friends.
As we looked around, we were drawn to the Instagram account of Katie Storr. She's a dive master with Stuart Cove's Dive Bahamas and her photos were mesmerizing. After we did a little reading on the Bahamas, we were sold. And on the last week of May, we landed in Nassau to start our seven-day vacation.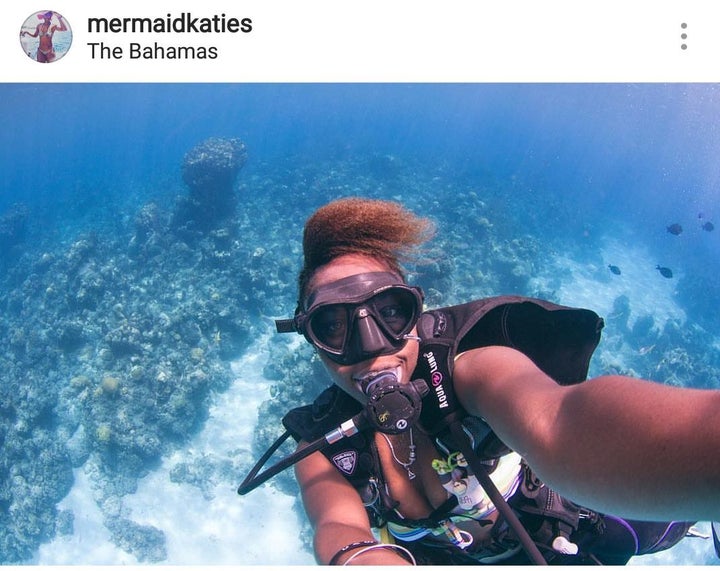 The beaches were drop dead gorgeous, the water was as clear and clean as their commercials imply and the people were as friendly as the marching band depicted on the back of their dollar bill.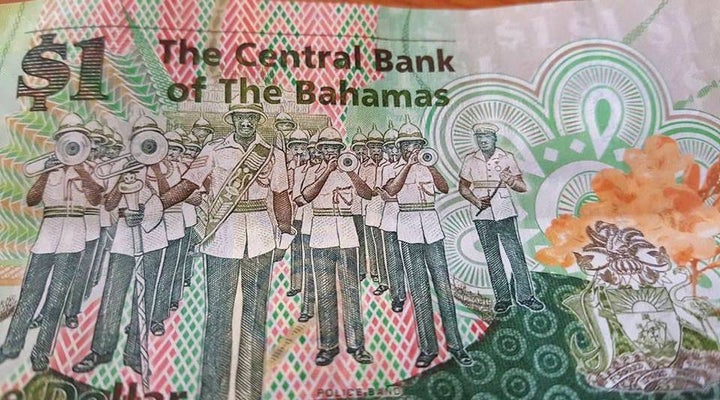 We traveled from New Providence to the island of Andros, to Great Harbor Cay and Mangrove Cay and we loved every minute of it. Even though they drive on the wrong side of the road and the power went out one night when we were in town, we had an amazing trip.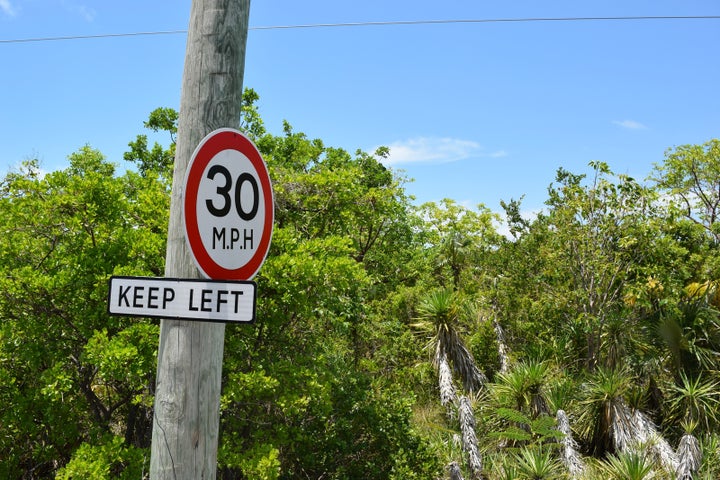 So what did we see and do that we can recommend to fellow travelers?
Well first of all, the Bahamas isn't in the Caribbean, it's in the West Indies so unless you want to get reminded of that by every Bahamian you encounter, best to remember West Indies. West Indies, Caribbean, it's all the Tropics and it's all warm and humid so keep that in mind when you pack your bags. Dress loose and light, bring multiple bathing suits, two pairs of beach shoes and enough sunscreen to use every day for the duration of your trip.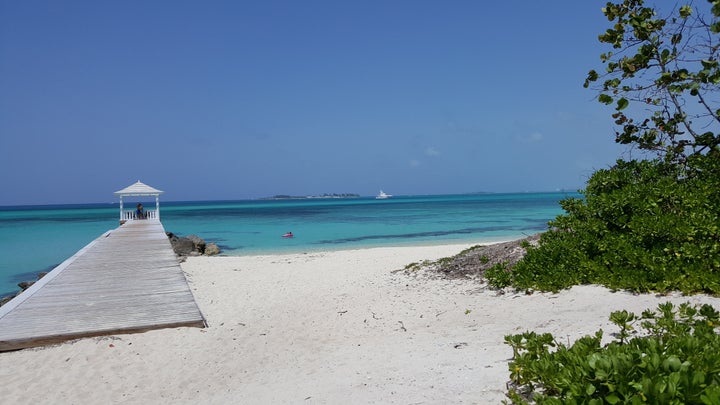 Until 1973, The Bahamas was a British territory and everyone still drives on the wrong side of the road. So unless you're flying in from the UK, skip the rental car and stick with a taxi. Now, let's get to the good stuff.
The Bahamas is a chain of islands, seven of these are major islands with New Providence being the most familiar. That's where the international airport, and the capitol city of Nassau reside, and that's where most of its British history can be found. So that's where we started with three nights at Sandyport Beach Resort. There's plenty of traditional American hotels in Nassau, but we were looking for an authentic experience and wanted to be away from the crowds. Sandyport is about five miles from downtown and it's perfect for the heartier traveler. There's a laundry, kitchenettes, and three restaurants within walking distance, more if you don't mind a mile's walk. And there's a bus stop a very short walk away. For only $1.25 one can jump a #10 bus and go right downtown. While in downtown Nassau, we spent a morning in the company of Chef Elijah Bowe courtesy Tru Bahamian Food Tours. Chef Bowe is the executive chef at The Graycliff, easily the most famous restaurant in the Tropics. The Graycliff has one of the world's top ten wine lists and after touring their wine cellar and salivating over 75 year-old Bordeauxs, 50 year old white Burgundys, and enough 1986 California Cabernets to float the Queen Mary, their claim to fame is no exaggeration.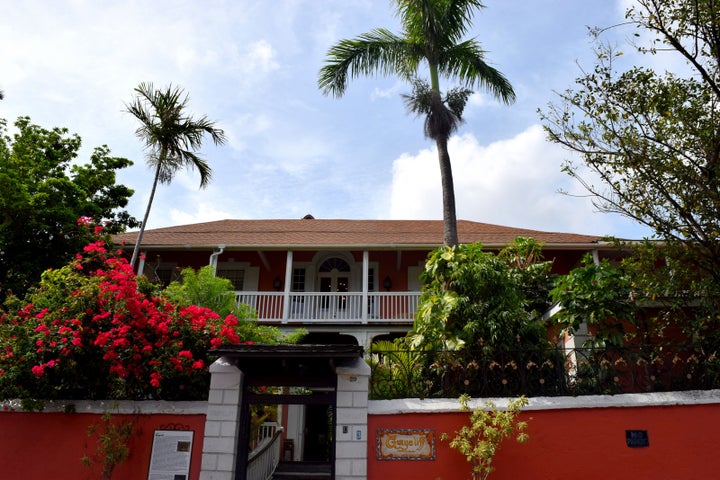 Chef Bowe was entertaining, knowledgeable and an enthusiastic teacher. We reveled in making conch chowder, Snapper en Papillote, Bahamian slaw, and macaroni & cheese.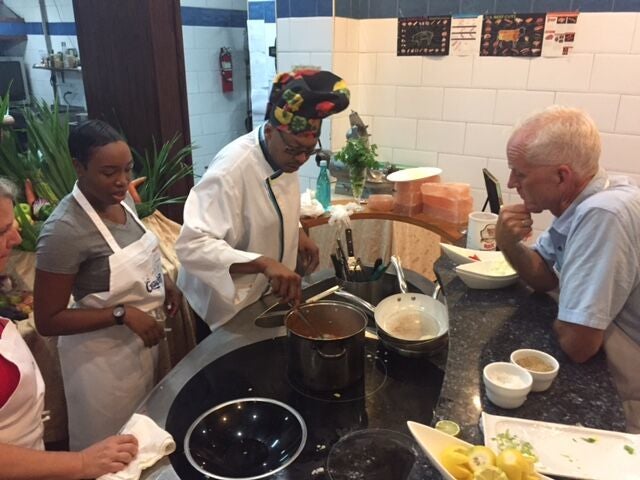 We wandered through downtown Nassau, hustled up and down the Queen's staircase then followed that up with an extended visit to the National Art Gallery of The Bahamas where we were blown away by the art work, especially the portraits of Thierry Lamare.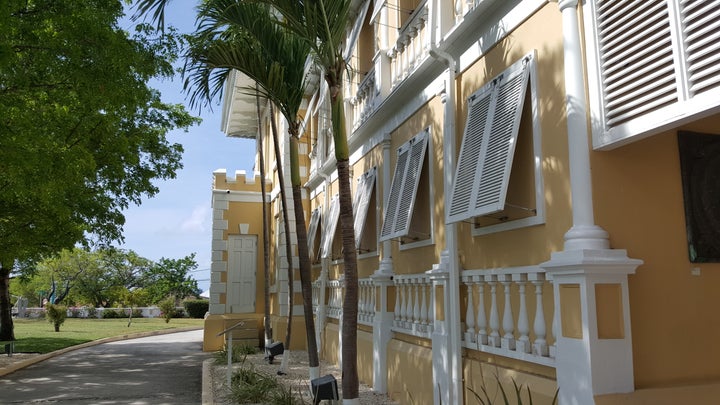 We ate our way across Nassau looking for something tropical, something local, something resembling Bahamian cuisine and were sadly unsuccessful. Later we learned the Bahamas are limestone, most of the Caribbean islands are volcanic and the soil is much more fertile than the thin limestone of the Bahamas. So there's very little agriculture and very little in the way of local cuisine.
However, there's so much to love about the Bahamas: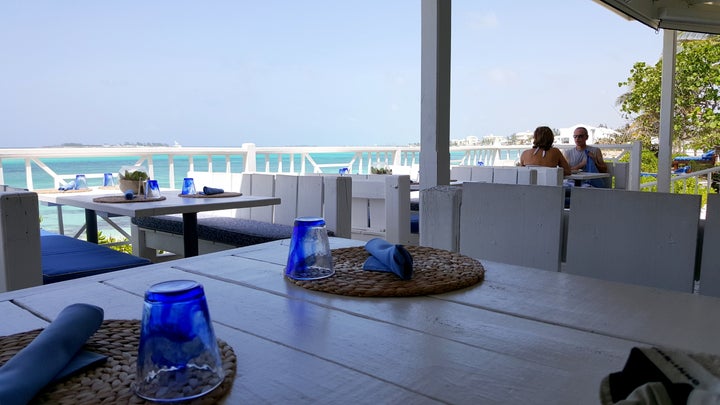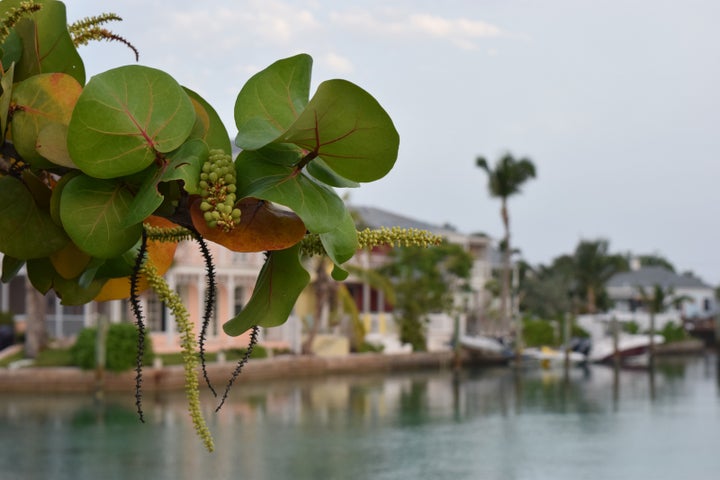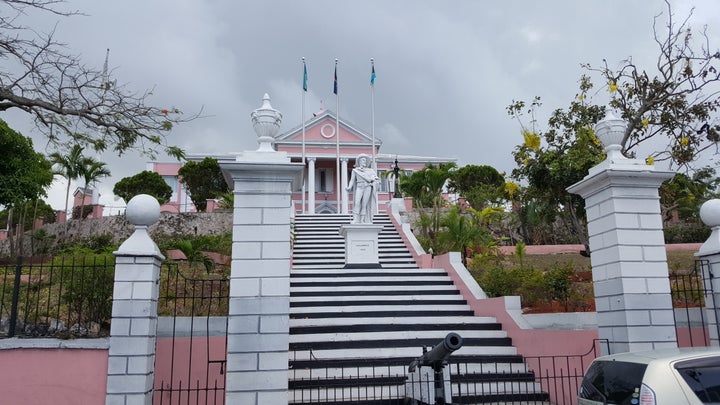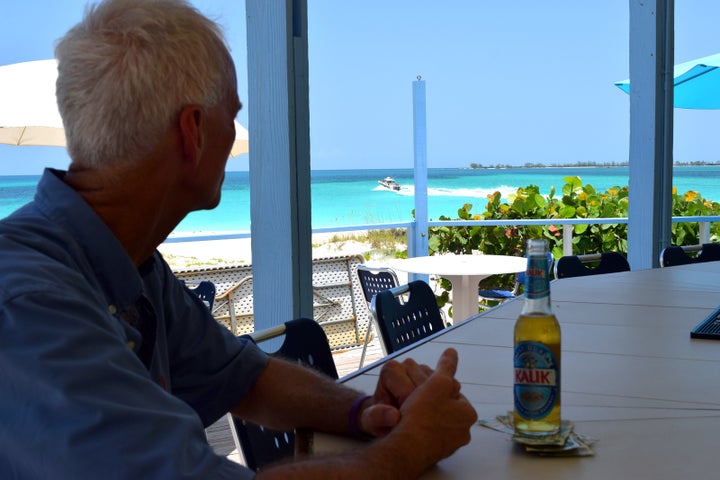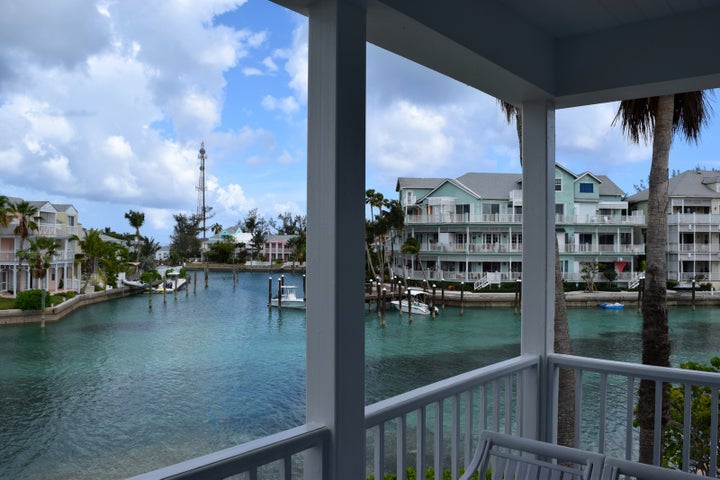 Our fourth day we flew to Carriearl Boutique Hotel on Great Harbor Cay in the Berry Islands and found further solitude and equally gorgeous water. When our seaplane touched down in the harbor, the water dispersed by the floats sparkled in the sun like so many diamonds.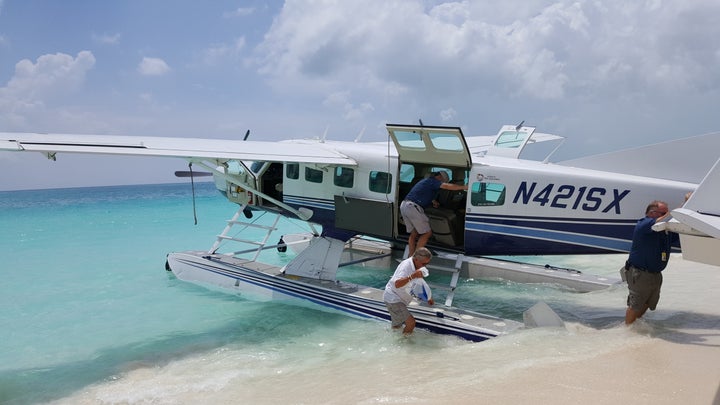 In three days at Carriearl we snorkeled in acres of stunningly clear water, dove for conchs, jumped into a 600 foot-deep blue hole and cooked for the guests of Carriearl.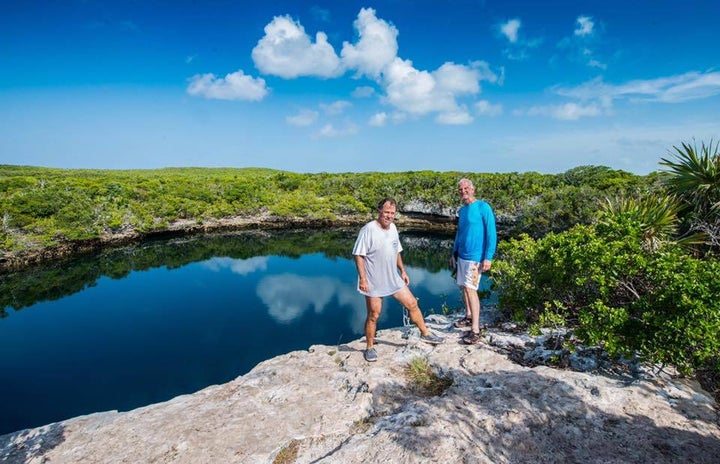 Carriearl harkens back to a different time. It's an oasis in the middle of the sea, a simple, rustic retreat that's delightfully luxurious and properly British. Even though there's wi-fi, we tried to stay off it. Because Facebook will always be there, but a view like this was only going to be ours for a few days. And in those days, we danced across the prettiest, most secluded beach, swam with an amazing collection of fish and sea life, jumped into the deepest blue hole, enjoyed wonderful meals, and made friends for life.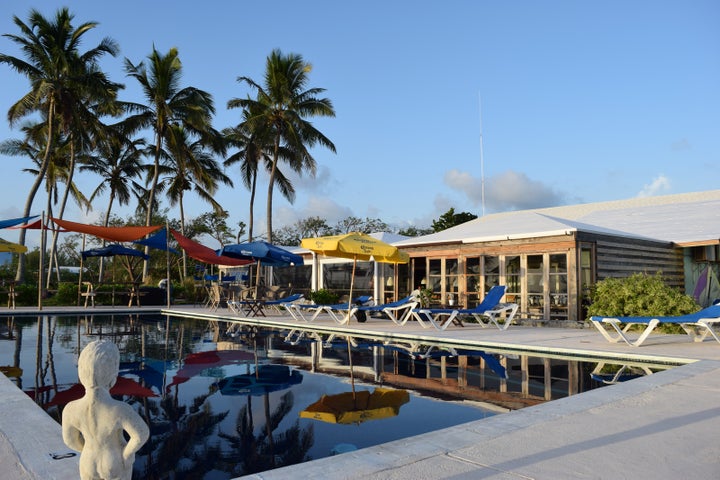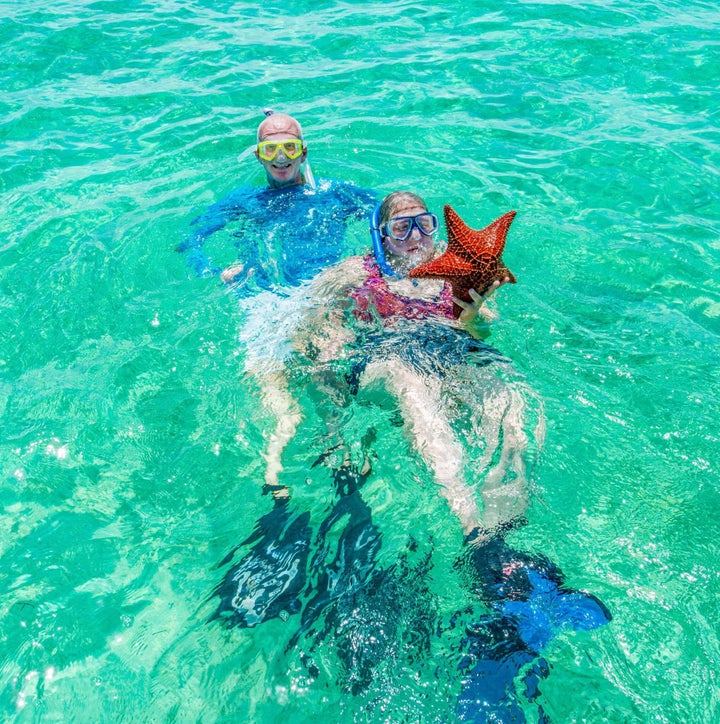 Our final day in the Bahamas was spent diving with Katie Storr's outfit, Stuart Cove's Dive Bahamas. And it was stunning. For folks like us that have never been diving, going 20 feet below the surface and gliding through a coral reef was akin to visiting another planet. It was absolutely mesmerizing and left us wanting more.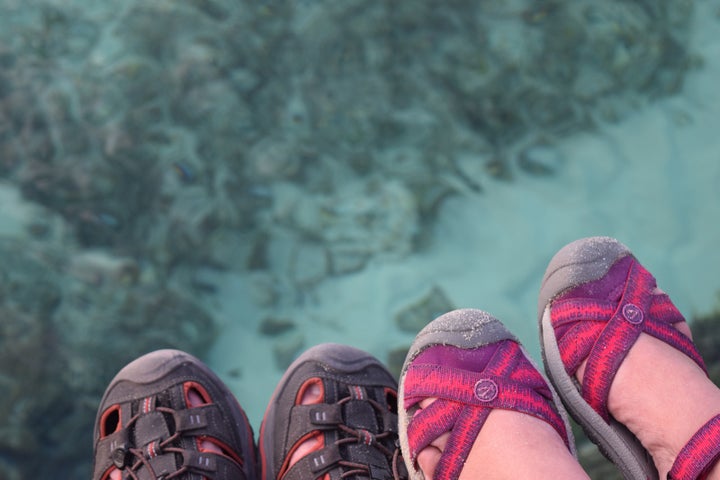 More Bahamas, more of that clear water, more of the local beer, more of those Bahamian smiles, more conch fritters, more of that incredible weather.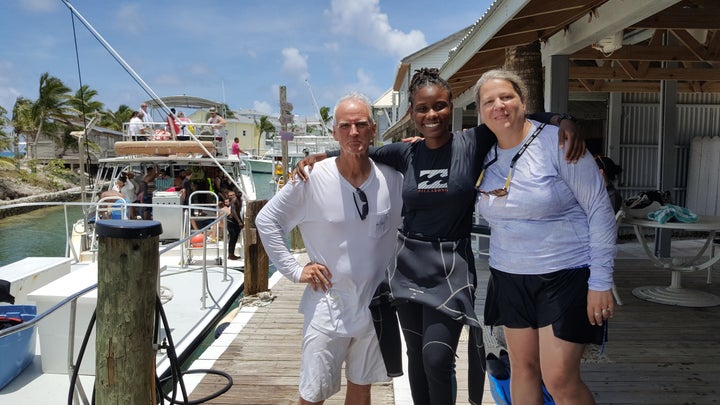 Related
Popular in the Community