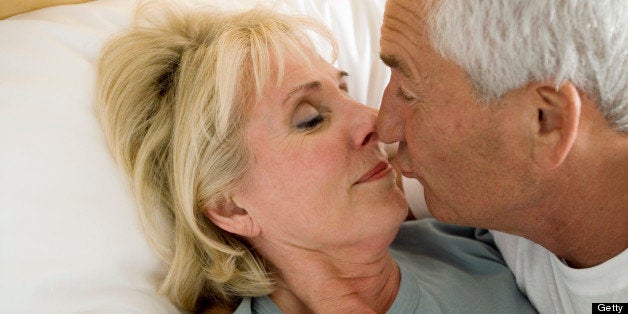 Millions of women experience pain during sex following menopause due to hormonal changes, medical and nerve conditions, and depression or other emotional troubles. A dryness and thinning of tissues in and around the vagina after menopause, called vulvovaginal atrophy (VVA), is also typical. Making matters worse is the fact that many women are too embarrassed to bring up this issue with their doctor.
These treatments include vaginal lubricants and moisturizers, vaginal estrogen and ospemifene, a recently approved oral drug.
Known as Clarifying Vaginal Atrophy's Impact on Sex and Relationships (CLOSER), the survey was commissioned by Novo Nordisk, the maker of a vaginal estrogen treatment. The survey included postmenopausal women volunteers age 55 to 65 who had VVA and their male partners. The study looked at how treatment with vaginal estrogen impacted the participants' sex lives.
Before treatment, 58 percent of the women said they had been shying away from sex because of the pain and 68 percent said they no longer desired sex. A greater group of the men -- 78 percent -- said they thought their partner's vaginal discomfort caused them to avoid sex. About a third of the men and women had stopped having sex completely.
But after treatment, most women and men reported a sex life that was less painful while more than 40 percent of the women and men said sex was more satisfying. About two-thirds of the women and men said their sex life had gotten better. Treatment also boosted women's self-esteem with about a third feeling more optimistic about the future of their sex life.
"There is no need for a woman's quality of life to decline because of VVA," said NAMS Executive Director Margery L.S. Gass, in a press release.
Other experts have suggested sexual therapy in cases of sex pain in which there is no underlying medical cause.
REAL LIFE. REAL NEWS. REAL VOICES.
Help us tell more of the stories that matter from voices that too often remain unheard.
BEFORE YOU GO
PHOTO GALLERY
Menopause Treatment: 10 Natural Remedies