WARNING:This post contains sexually explicit language. Please read on at your own discretion.
Sexual freedom is attainable.
Back with us for this piece is real-life submissive Madison Young. I have invited her to share some excellent tips on how to incorporate BDSM into your sex life. If you crave a bit of Fifty Shades action but don't know how to make those fantasies into realities, Madison has tons of helpful info for you. There's a lot of material to cover, so I'm splitting the class into two pieces. This one will lay the foundation for how to figure out what you want and express those desires to your partner(s). The second, which I'll write next week, will focus more on technique.
Because I am reconnecting with my own fantasies, I fully plan to try some of these exercises myself!
Jincey: Welcome back! Last time we talked, you helped us understand more about the psychological landscape of submissives. I think that column helped debunk some of the negative stereotypes around dominance and submission. In this piece I want to give women -- and people in general -- tools to help actualize the fantasies. First things first: How can women discover what their fantasies are?
Madison: This is a great question. In teaching sexuality workshops and directing feminist porn, I'm always talking with couples and individuals about their fantasies. Some individuals' faces light up when given space to verbalize their sexual fantasies. They know exactly what fantasy turns them on. Other people need permission to explore what their fantasies might look like in order to piece those notions together.
Fantasies are simply a culmination of our desires in an area of our erotic psyche that has not been explored yet. One possibility is that a fantasy can be the culmination of sensory and pleasure-based experiences that spring from moments in which we have experienced comfort, pleasure, connection and emotional or physical ecstasy. When rooting around in our erotic psyche for what turns us on, we can discover a lot by using the following exercises:
1. Ask yourself what the last magically orgasmic or pleasure-based experience you engaged in was.
Now close your eyes and visualize that experience. Were you alone or with others? What specific elements of that experience come to the forefront of your thoughts? Do you picture a specific sexual act? Do you recall where the sex was taking place? What you were wearing? What was the scent of your partner? Do you remember something your partner said to you while you were having sex? How did they embraced you? Where did their hands wander? How did you feel emotionally as this was happening?
Through answering these questions you begin to pinpoint your erotic desires and form what I call the "building blocks" of your fantasy.
For example, when I think about one of my hottest sexual experiences, I remember one experience when a beautiful dominant woman dragged me into her kitchen post-sex and ordered me to do her dishes while she flogged, caressed and fucked me. What do I remember from this experience? Well, several of my sexual fantasies take place in kitchens, bathrooms or semi-public places, so my building blocks for constructing a new fantasy to try out might consist of a kitchen, a bathroom or an element of exhibitionism. Also, although I'm not very domestic within my actual everyday life, I find domesticity to be erotic. Therefore, washing the dishes in the sexual situation mentioned above would fit in quite nicely with my deep-rooted building block.
Keep in mind that your fantasies don't have to be outlandish or crazy. A fantasy could be something as simple as you and your lover looking into each other's eyes while having sex in a particular position. It could even be asking your girlfriend to wear a particular body lotion you distinctly remember.
I have a friend who has garlic as a building block. Her last girlfriend loved garlic, so they would eat dishes with a lot of garlic, which always seemed to result in passionate sex. For her, the scent of garlic brings back pleasant feelings that she had for her past love. Such a building block could easily lend itself to a Lady and the Tramp-themed spaghetti-and-sex-in-the-kitchen fantasy. I know some people back away from garlic if they are expecting to be making out or kissing a lover, but if you both taste of garlic, this natural aphrodisiac can actually be a total turn-on.
2. People often need help letting go of shame, so I ask, "Where do you like to be touched?"
Some individuals will tell me that they don't know, that they're not picky or that they just like to be touched the normal way. To that I say, "Whatever you desire is normal for you." Everyone truly is a completely unique being. How and when we like to be touched, and the pressure with which like to be stimulated, are constantly in flux.
Let go of the idea that what you say or what you desire is or isn't going to fit into some expectation of norm. Discover your own norms. Think about when and how you like to masturbate. How do you like to touch yourself? Now picture sex with your partner or the last orgasmic, magical, sexy moment you experienced with a partner and how and where they touched you. What level and type of touch did you find the most arousing?
3. Another excellent way to explore and construct your fantasy is to use collage.
Grab some construction paper, scissors, magazines and glue sticks and look for images and words that relate to your desires or the emotional journey to your desire, or the passion or tranquility that your are seeking in your erotic fantasy and your sensual reality.
Jincey: Wow, those are really great action points. I can see how going through those exercises can help ground you in your own sexual desires. So, once you've dug into your soul, how do you talk to your partner(s) about what you discovered? In a relationship, how can you bring up the topic of kinky sex?
Madison: Kinky sex can mean a lot of different things to different people, as can the topic of BDSM. For some, kink might be anal pleasure or deriving erotic pleasure from feet, or it could be something like desiring spanking or bondage in a consenting and safe environment. In our culture there is a lot of sexual shaming, which can result in individuals internalizing fear. Often we do not know how to communicate our desires to our partners, especially if we perceive those desires to be "different."
Let's examine the idea of difference. We must first accept and love ourselves in order to fully love others and to share ourselves fully with others without shame.
Negotiation doesn't stop once erotic exchange starts. You can continue to communicate with your partner during sex about what feels good, meeting her needs and desires while exploring your own. Make it a journey that you are on together. Sometimes trying out new things sexually can be a little awkward, and that's OK. You can laugh when something is silly or feels different. Aim for open communication about how it feels, and for connectedness and space for your partner to communicate about your mutual journey through new sexual exploration.
Other excellent catalysts for mutual sexual exploration and communication about kink are:
1. Attending sexuality workshops together.
This is a great way to introduce and explore kink. You can find kink-related classes and workshops across the country at women-owned sex stores, sexuality resource centers and BDSM community spaces. Whether it is a basic bondage class or Spanking 101, you can introduce to your partner the idea of trying something new with a date at a kink workshop.
2. Planning an outing to your local women-owned sex shop.
While she is picking out her favorite lube, mention how you've been eyeing the luxurious silk blindfolds in the corner and how hot you think it would be to have her fuck you with a strap-on while you're blindfolded. Then ask her, "Does that sound hot to you?" If you know she loves fucking you with a strap-on, take a look at the different cocks at the store and see if there are any that get her excited. Then bring her over to the blindfolds and show her the one you were looking at. Start to build the fantasy with your girlfriend together. You want to create an experience that is mutually satisfying. Incorporating your partner's fantasy building blocks with your own helps create respect and intimacy.
3. Reading erotica or kink-related articles together.
While you're at the sex shop, pick up a book or two. Learn and explore kink together. One of the greatest opportunities that the popularity of Fifty Shades of Grey has created is the opportunity for couples to talk about their fantasies and kink. The Fifty Shades trilogy is everywhere you look, from the airport bookstore to your local Walmart. Whether you think the series is all fluff or hype, it has handed us an easy opportunity to talk about kinky sex and kinky relationships. The pheonomenial success of those books can spark conversation about whether or not you relate to those themes. You can compare and contrast this book to other novels that talk about BDSM, like Carrie's Story or The Marketplace.
4. Watching sexy movies or kinky sex-ed movies together.
Find out what movies turn you on. Is it mainstream films or porn? Watching sexy movies together, especially if they contain kink, like Secretary, helps to open the door to talk about the imagery. You can also rent or buy DVDs that do an excellent job of introducing kink and BDSM elements. Sex educator Tristan Taormino has a fantastic series called Vivid-Ed, as well as a series called Rough Sex, in which she interviews women about constructing their own kink fantasies. Each woman discusses her fantasy and why it's hot to her, and later, they act out the fantasy.
Later this month Girlfriends Films will release an educational line, and I directed the videos. The movies feature lesbian and queer women's sexual exploration. The key is to make an exciting opportunity to talk about the subject of sex, kink being one element of the discussion.
5. Forwarding this interview to your partner.
Get the conversation going. My suggestions can spark conversation. Talk about what resonates for both of your or what doesn't.
6. Seeking cultural education.
Go to an erotic film festival or an art event, book reading panel or discussion that addresses sexuality, sexual identity or BDSM. Inviting your partner to a book reading or art event helps frame your conversation, because you can talk about the artist's point of view.
7. Hiring a Kink-Aware Professional or a sex coach.
If you feel like you need specific guidance and support through your individual coming out experience or in communicating with your partner about your sexual desires, I highly recommend seeking a professional guide. At Kink Aware Professionals you will find a listing of LGBTQ and kink therapists. You can also seek guidance from a sex coach or sexuality educator.
Jincey: Do you talk about your fantasies outside the setting of the bedroom first? Is it awkward to do that?
Madison: No, it totally doesn't have to be awkward. Many of the situations listed above create excellent catalysts for conversations about our fantasies outside the bedroom. Imagery, objects or media that address kink or sexuality in these spaces create space for our own dialogue around sexuality and fantasies to happen with our partners. You might find it to be sexy!
Talking about sex does not have to be tense. Communicating about sex can be hot if you treat it like foreplay as opposed to an awkward confessional of your desires. For example, if you have a foot fetish and you want to explore that with your partner, you could set the mood by mentioning that you bought some massage oil, and that you think it would be really hot to massage their legs and feet. You may get so turned on that you will want to devour every inch of her.
Jincey: I read about a woman who is divorcing her husband because he wouldn't act out her Fifty Shades fantasies. How do you tell your partner you're not feeling sexually fulfilled without hurting their feelings?
Madison: I wouldn't. You can communicate this same basic concept in another way. By saying that you are not sexually fulfilled, you are shifting blame to your partner. This can be a shaming experience, which result in feelings of inadequacy and will not lead to better sex.
A fulfilling sex life is simply one aspect of a healthy, well-nourished and balanced life. We need to first understand and know what level of touch, connection and intimacy contributes to a sense of balance and wellness for each of us. It is also important to create space for our partners to communicate their needs and desires to us. Once you have examined your individual needs and desires, you can work jointly on the journey of your sexual relationship.
Sex is a way in which individuals are able to connect and share energy and intimacy in a pleasurable way. If you are unfilled in your sex life, likely there is an emotional disconnect occurring within the relationship. The greatest tools that you can learn in technique-based workshops are confidence, enthusiasm and a better understanding of your partner's desires. If you try the exercises I've suggested here, you may find renewed energy that will enable you to connect erotically with your partner. If you are able to learn how to communicate your desires with confidence and allow your partner to communicate, as well, then you can start to build a sexually fulfilling relationship.
Jincey: How can single people go about exploring their fantasies and expressing their sexuality in a safe way? What are extra safety measures that they can take -- so that they don't get lured in by a Craigslist killer, for instance? What are "bad news" red flags to look out for?
Madison: If someone is single and seeking to explore and discover kinky sexual fantasies, I recommend going through the exploration that I mentioned before. Going through those exercises will help you identify the elements that turn you on.
Next I recommend seeking out a welcoming community in your area. Find local kink and BDSM groups that you can be a part of. I highly recommend getting to know the people within that community first before ever setting out to play with others. There are many BDSM events that do not involve actual kinky play happening. A good example of this is a "munch." A BDSM munch is a gathering, usually at a restaurant or café, to talk and get to know one another. People who go to munches don't just talk about kink; they discuss what is going on in their lives. This is a great low-pressure way to connect, get peer advice and receive feedback about what is going on in your own personal journey.
I also highly recommend volunteering. Whether you are a "top" or a "bottom," a "sub" or a "dom," service is a well-respected value within the BDSM community. You can volunteer at workshops, BDSM play parties or nonprofit community organizations that cater to the BDSM community.
I do not recommend randomly engaging in BDSM in an unfamiliar atmosphere with someone you do not know. When you meet someone who is interesting within the community, you can approach them to play at a BDSM party or ask people you trust about them. Watch how that person behaves, and pay attention to the level of communication they are using with people that they are playing with.
It is important to create a trusted bond with someone before rushing into any intense kinky experiences. Trust your intuition and your new friends in the community. BDSM in real life is not the same as in a fantasy novel, so before any power exchange happens, you must get to know each other in order to trust and respect each other as equal individuals. It doesn't matter if the experience is only for one night. Respect yourself and the intimacy you are creating.
Avoid meeting people only online and then meeting face-to-face in a private location. Just don't do it. Develop trust, community support and meet in a public space. Once you are there, you can get to know one another, discuss your desires and set the parameters for kinky play. Take your time; you are worth it!
A huge thanks to Madison for such thoughtful, solution-based answers to lead us toward sexual empowerment. Be sure to check out the slideshow below for a quick recap of some of her advice.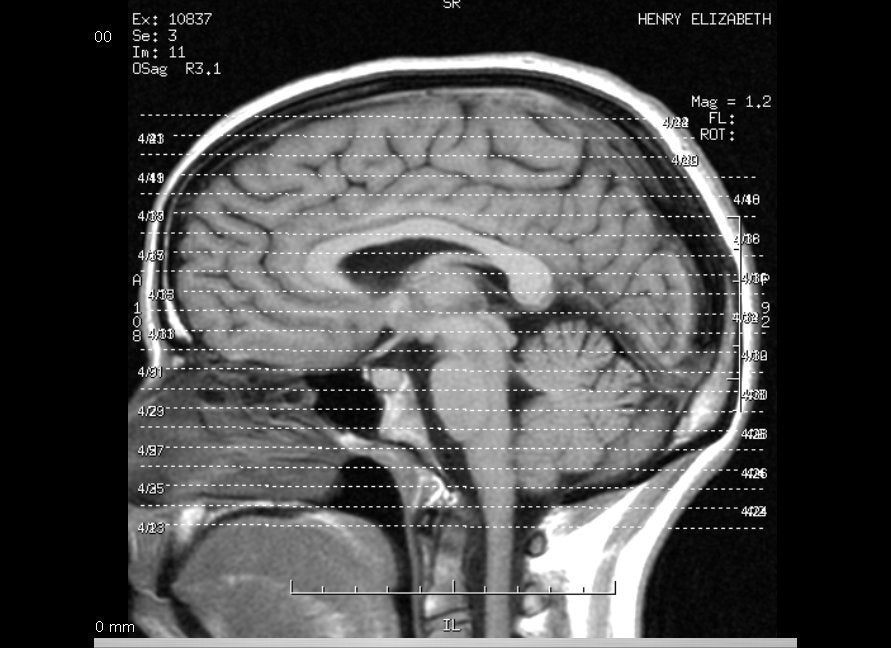 Madison Young's 7 Tips For Connecting With Your Erotic Desires And Kinky Fantasies!
See you next week, when Madison gives out her cheat sheet for exploring bondage in the bedroom.
Popular in the Community