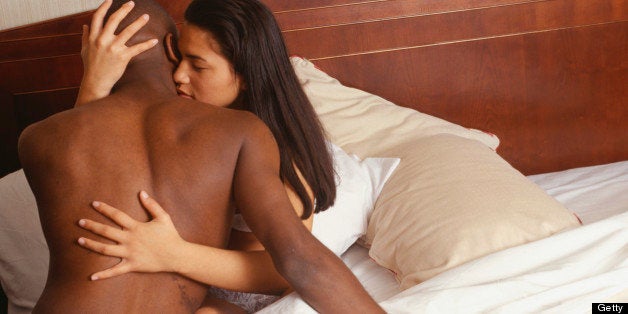 Though couples may disagree about various aspects of their sex lives (for example, frequency and sexual fantasies) new research reveals one thing pretty much everyone wants in bed: emotional intimacy.
In a survey of more than 1,000 people by YourTango and Durex released Wednesday, 96 percent of respondents said that the best sex is had with someone with whom they are emotionally connected. Additionally, 92 percent said it's a turn-on when their partner shows vulnerability.
The top confidence boosters were "being with someone I love," followed by "feeling good about my sexual abilities" and "when my partner compliments me." And 90 percent of respondents said they believe sex can get better over time.
Respondents also said the top three requirements for great sex are physical attraction, emotional intimacy and feeling secure and loved.
So what are couples doing to get frisky in the sack? Fifty-seven percent said they get inspiration from porn and 48 percent said they like to use books. About half said they regularly use lubricants, vibrators and other toys in bed. Two-thirds of respondents generally stick to the same two to four positions in bed, while 27 percent rotate through five to seven positions and occasionally try new ones.
Another survey by Durex conducted earlier this year found similar results -- 87 percent of women said the hottest sex they'd ever had was with someone they knew and trusted, and 95 percent of men said sex is more fulfilling with an emotional connection.
Find out more sex secrets of married couples, revealed in iVillage's 2013 Married Sex Survey, in the slideshow below.