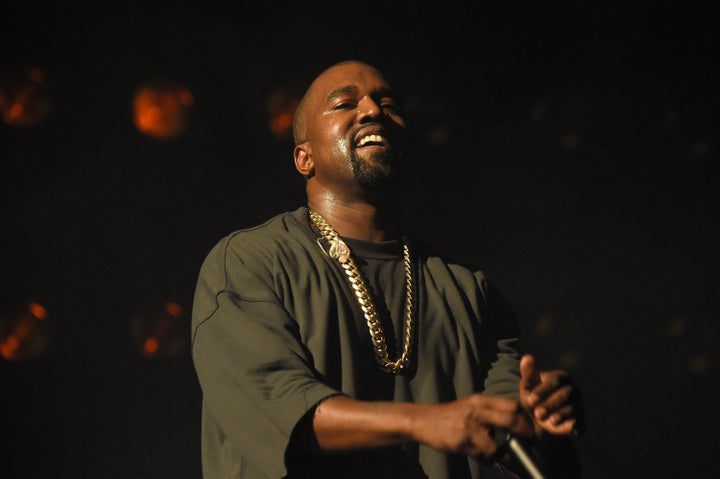 OK. We're not going to argue with him, even though he may not know what he's missing. But, then again, West seems have a pretty active sex life -- or at least that's what you can infer from his lyrics. 
So, presented without comment, all the sex stuff Kanye West is actually "into," according to his own lyrics.
Warning: Explicit lyrics ahead. Obviously.
THREESOMES
"Hurry up with my damn massage / Hurry up with my damn ménage" -- "I Am A God" 
"Last night my bitches came in twos / And they both sucked like they came to lose" -- "Set It Up"
"She asked me what I wished for on the wish list / Have you ever asked your bitch for other bitches?" -- "Bound 2"
"It's a party tonight and, ooh, she's so excited / Tell me who's invited: you, your friends and my dick" -- "The New Workout Plan"
ORAL SEX
"Have you ever had sex with a pharaoh? / Put the pussy in a sarcophagus / Now she claiming that I bruised her esophagus / Head of the class and she just won a swallowship" -- "Monster"
"That when David Grutman kicked her out / But I got her back in and put my dick in her mouth" -- "On Sight"
VARIOUS POSITIONS
"That cowgirl, you reverse that cowgirl / You reverse, you reverse, and I impregnated your mouth, girl, ooh" -- "Drunk in Love (Remix)"
"I wanna fuck you hard on the sink / After that, give you something to drink / Step back, can't get spunk on the mink" -- "Bound 2"
"That's when I knew you could be my spouse, girl / We fuckin' all over the house, girl / We just messed up a brand new couch, girl" -- "Drunk in Love (Remix)"
"I ain't no pastor, don't do missionary / I know good pussy when I see it, I'm a visionary" -- "Drunk in Love (Remix)"
ASS PLAY
"Careless whispers, eye fuckin', bitin' ass/ Neck, ears, hands, legs, eatin' ass" --"I'm in It"
PHOTO GALLERY
Kim Kardashian & Kanye West

CORRECTION: A previous version of this article misidentified lyrics from "Drunk in Love" as lyrics from "Bound 2."
Calling all HuffPost superfans!
Sign up for membership to become a founding member and help shape HuffPost's next chapter