It might be the "world's oldest profession," but in many ways prostitution is a mystery -- especially in the United States, where the sex trade is one of the country's largest unregulated industries.
The researchers interviewed pimps and sex workers in eight different cities. Their findings are not comprehensive -- they left out major cities like New York and Los Angeles, for example. But their report still reveals some intriguing details. For example:
1. The sex trade is alive and well in America (and extremely lucrative).
In case you had any doubt, there is big money in sex. Atlanta's sex trade was worth a whopping $290 million in 2007 alone. Miami's sex economy was worth $235 million, and Washington D.C.'s $103 million. The chart above, produced by the Urban Institute, leaves out Kansas City, the eighth city studied in the report, because of a lack of data.
2. But the take-home pay for pimps varies widely.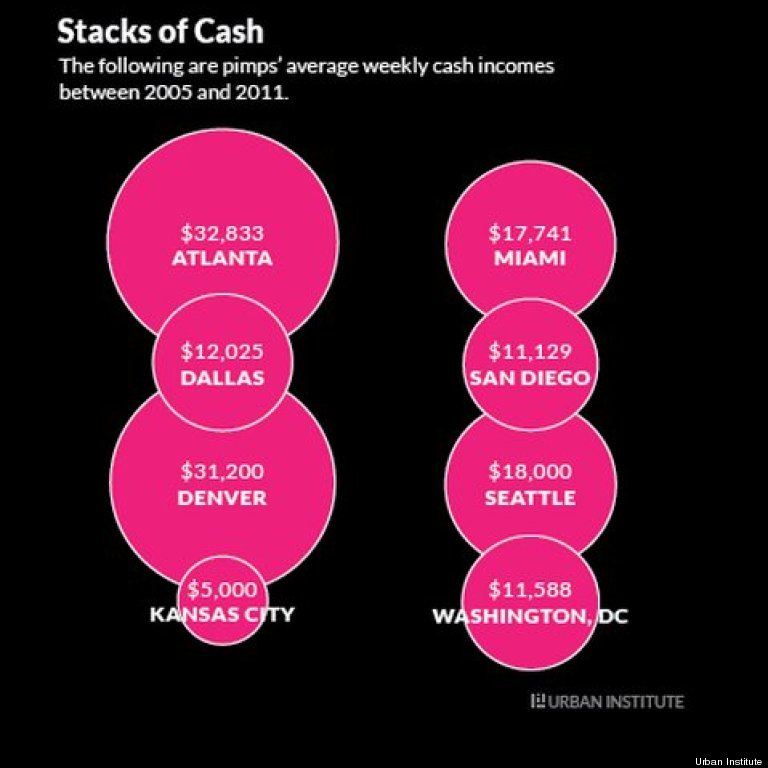 The survey found pimps can make anywhere between $5,000 per week (the average in Kansas City) to $32,833 per week (in Atlanta).
3. The sex trade is not run by uneducated people. It's run by people who are struggling to find other opportunities.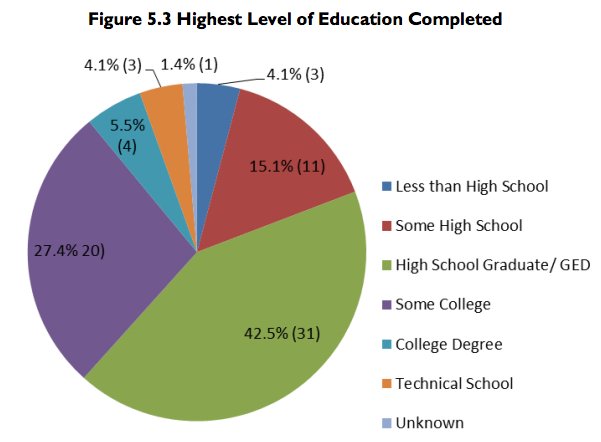 Of the pimps surveyed, just 5.5 percent had a college degree, but the vast majority had earned a high school degree, received a GED or attended college for at least some time, as the chart above shows.
One former sex worker said that her primary motivation for getting involved was the need to provide for her children:
"At the time -- I didn't have a job. I couldn't find a job. And somebody had made the comment 'You got a million dollars between your legs' and I was like 'ok' and I just kind of fell into it, I guess you could say."
The researchers found people largely stay in or come back to the sex trade because they can't find work that makes as much elsewhere. "Several of the sex workers reported returning to the work even after leaving, primarily because they needed money," the researchers wrote in the report.
4. The sex economy, at its root, is a family businesses.
Some 32 percent of respondents had a family member who was involved in pimping or prostitution before them, the report found. And for many, that had a large role in shaping their views toward the industry:
"At age five and six and seven, I seen it because my auntie was a ho. I've seen men come and go all the time, didn't know. One night, I saw and asked. She said, 'The clothes on your back, the apartment, this is how I pay the rent.' I had nothing but love for my auntie, that's what made me fall in love with a working woman. Then my sister and my momma did it. It's been in the family. My uncle and father were pimps."
In fact, the study found that the most common reason people got into pimping was a family connection to the industry.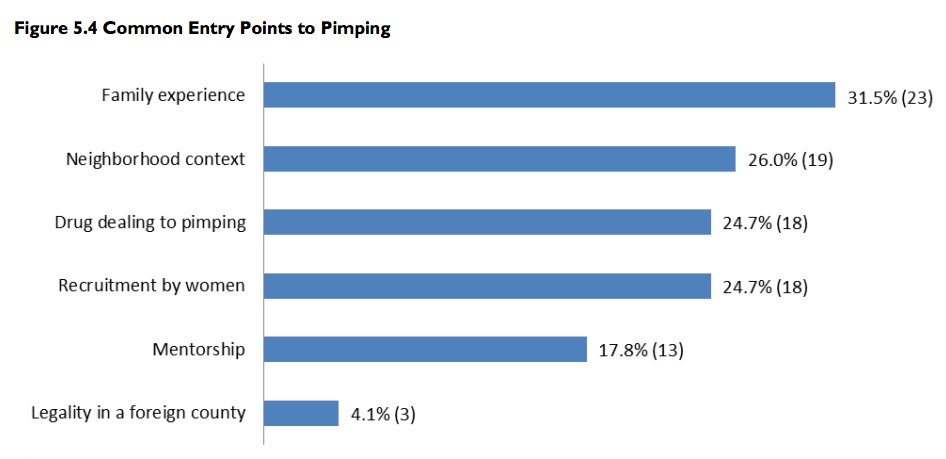 5. The customer base is diverse (but there are a lot of white men).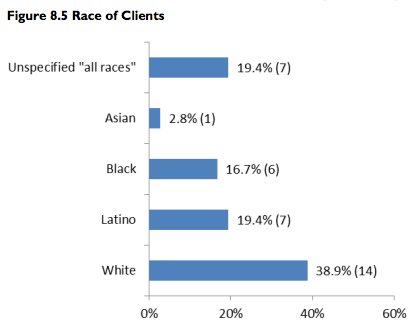 The majority of the respondents surveyed said customers didn't typically fit any one mold. "I'm dealing with anyone: lawyers, police officers, some judges, and the common dude on the corner," one now-incarcerated pimp said. "My son was in middle school; some of his teachers would come."
6. That includes cops, by the way.
"[L]aw enforcement are the biggest ones that buy," one former pimp reported. "The same people locking me up are the ones breaking the law."
7. Craigslist is not the most popular site to advertise Internet sex work.
That honor goes to Backpage.com, a paid forum for posting classifieds that boasts an even more expansive "adult services" section.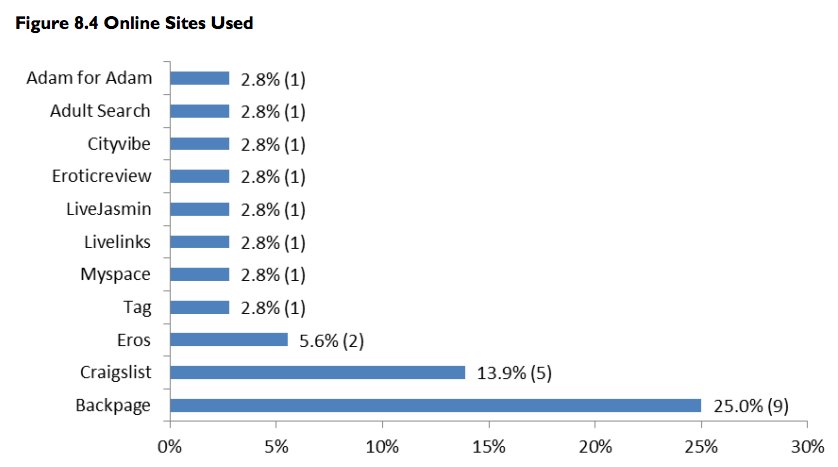 8. It's not a cash-only business. In fact, roughly 10 percent of customers pay with a credit card.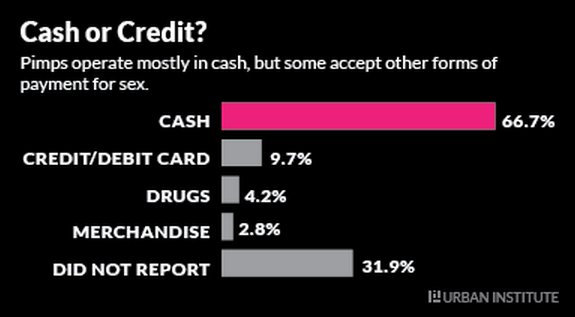 9. "Normal" businesses are often complicit in the sex economy's operation.
Yes, the sex trade is underground, but it intersects with many legal, regulated businesses.
"Pimps built their businesses by developing relationships with multiple actors, including employees engaged in sex work, non-sex worker employees, other pimps, legal businesses, lawyers, and law enforcement," the report said.
Hotels and hotel employees are especially involved, according to one now-incarcerated pimp:
"Some Holiday Inns, stuff like that. They were involved in the activity. Some hotels, they don't know what's going on, but they have employees that like to make a little money on the side."
CORRECTION: An earlier version of this article stated that Backpage.com is free; it is a paid service.
Related
Popular in the Community