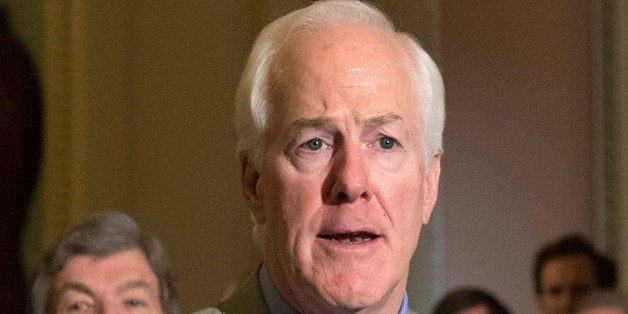 WASHINGTON -- The Senate passed a sex trafficking bill on Wednesday after a bitter, weekslong fight over an anti-abortion provision tucked into it.
The Justice for Victims of Trafficking Act passed 99-0.
At its core, the bill has had broad support. It provides resources to law enforcement officials and collects fees from sex traffickers that go into a new fund for victims. But Republicans included language subjecting the victim fund to the Hyde Amendment, the federal provision that bars the use of taxpayer funds for abortions except in cases of rape and incest. Democrats refused to let the bill advance over the Hyde language, particularly because, for the first time, it would have applied to non-taxpayer funds.
It took a month of back-and-forth between Sen. John Cornyn (R-Texas), the bill's author, and Sen. Patty Murray (D-Wash.) to find a compromise. They settled on creating two funding streams in the bill. One collects fines from traffickers and uses them for survivor services, excluding health care. That stream doesn't include Hyde restrictions. The second one comes from community health center funds already subject to the abortion limits.
The deal lets both parties walk away with a solid talking point: Democrats can say they prevented an expansion of Hyde, and Republicans can say they prevented victims of sex trafficking from using federal funds for abortions.
Not that Democrats were happy the bill had any abortion restrictions in it.
"I will support this compromise, but not because I believe it is the best solution," said Sen. Patrick Leahy (D-Vt.). "I will vote 'aye' because the survivors who have lost so much already and deserve our support on their own terms have told me that they can live with this compromise."
Senators offered several amendments, including one from Leahy that would have stripped out the Hyde language. Cornyn warned that the amendment would "undermine" the bipartisan compromise. It failed, 43-55. Three Democrats voted with Republicans to sink Leahy's proposal: Sens. Bob Casey (Pa.), Joe Donnelly (Ind.) and Joe Manchin (W.Va.).
Another Leahy amendment would have added new protections for runaway and homeless youth. It picked up 10 GOP votes: Sens. Kelly Ayotte (N.H.), Susan Collins (Maine), Shelley Moore Capito (W.Va.), Dean Heller (Nev.), Mark Kirk (Ill.), Lisa Murkowski (Alaska), Rand Paul (Ky.), Rob Portman (Ohio), Dan Sullivan (Alaska) and Pat Toomey (Pa.). But with a vote tally of 56-43, it failed to get the 60 votes needed to pass.
At least one Republican, Sen. Jeff Sessions (Ala.), wanted to tack an immigration amendment onto the bill, but he got pushback from his own party leaders.
"They wanted another bipartisan accomplishment," Sessions told reporters, pretending to play a violin as he spoke.
He said he was "sympathetic" to GOP leaders wanting to chalk up bipartisan wins, even though he wanted to use the bill to weigh in on his frustrations with President Barack Obama's executive actions on immigration.
Sessions said GOP leaders told him "this wasn't the right time and there will be other opportunities and let's go on and pass this legislation that has bipartisan support."
"It has some good things in it," Sessions said. "So, I was willing to go along with that."

With the trafficking bill now done, the Senate will move forward with a vote to confirm Loretta Lynch as U.S. attorney general. Republicans have delayed her vote for more than five months, and recently tied her vote to passage of the trafficking bill. The bill has nothing to do with Lynch, but as long as it didn't move, her confirmation didn't either.
Senate Majority Leader Mitch McConnell (R-Ky.) has scheduled a procedural vote on Lynch for Thursday morning, which means she could be confirmed that day.
Laura Barron-Lopez contributed reporting.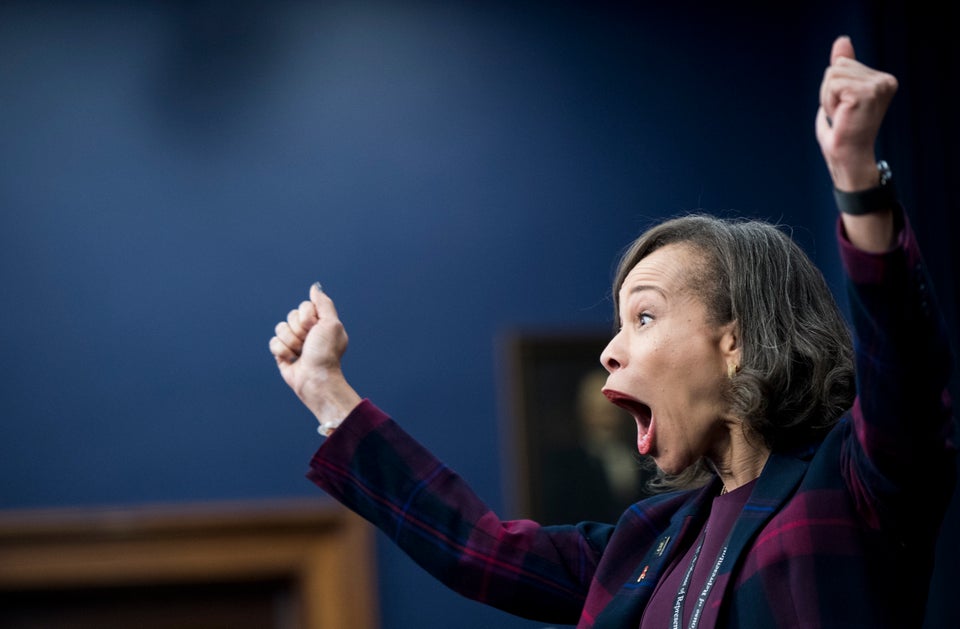 Scenes From 114th Congress And Capitol Hill
Popular in the Community