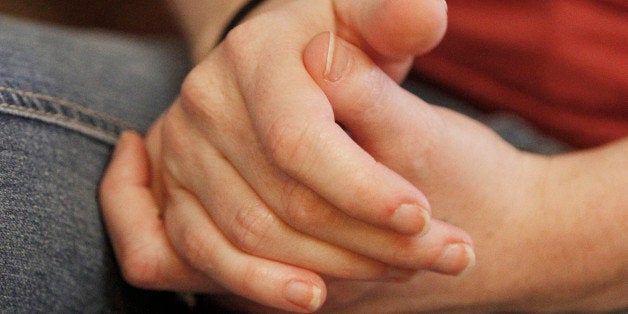 After enduring nearly 15 years of sex trafficking, Nicole managed to escape the life, get sober and earn her bachelor's degree.
But she couldn't get a decent job.
"It's just not a good fit," Nicole, now in her mid-40s, recalled hiring managers telling her over and over again.
The immovable roadblock was beyond her control, and one that countless sex trafficking victims face.
Nicole had collected five drug, prostitution and loitering-related charges and convictions from the late '90s to early 2000s-- all for crimes she was forced to commit.
But no matter how hard she tried, Nicole, who was lured into the brutal world by an abusive boyfriend when she was a teenager, couldn't get her record expunged. The process is notoriously challenging in the U.S., but was all but impossible in New York where the option, for any crime, just didn't exist.
"Since sex trafficking has existed, victims have been punished for the crimes their traffickers have forced them to commit," Kate Mogulescu, a public defender at Legal Aid in New York City, told The Huffington Post.
But that system is starting to ease up for trafficking survivors, thanks in large part to Mogulescu's efforts to develop a unit within Legal Aid that caters specifically to vacating the records of sex trafficking victims.
An estimated 293,000 youths alone are at risk of being sexually exploited in the U.S.
Nailing down precise figures remains a challenge due to a lack of funding and the fact that victims are too fearful to come forward.
Compounding the issue is the fact that police often can't detect the difference between someone who has been forced into the sex trade and a consensual sex worker.
That means that even when a trafficking victim is caught selling sex, she's labeled a "prostitute" -- a mark that, until now, was fated to tarnish her record for the rest of her life.
Mogulescu first started taking an interest in these specific cases in 2009 when she noticed an overwhelming number of victims, like Nicole, who had managed to overcome awful atrocities, but couldn't get a break before the law.
"This was a group that had been disregarded and ignored for so long," Mogulescu said. "Prostitution cases were historically seen as 'disposable.' They were expected to be resolved right away, no thought -- just guilty right away and move along."
While Mogulescu was working to get her nascent unit off the ground, the Sex Workers Project, along with a number of legal experts, were pushing for a law that would vindicate trafficking survivors.
Essentially, if a victim committed a crime as a result of having been trafficked, the court would have to wipe it completely from the record.
Since then, 23 states have passed similar laws.
"It's amazing to watch the map fill up," Mogulescu said.
The very same year New York passed its vacating legislation, Mogulescu, along with one social worker, launched the pilot program within Legal Aid to give trafficking survivors a fresh start.
But while the vacatur law was a major boon, the process involved to get a client prepared to go before the court was no less cumbersome.
Sessions with clients often began with Mogulescu saying, "We're going to write a book about your life."
The next steps involved getting survivors to open up about the darkest moments of their lives that they had hoped to forget.
To construct an airtight case, the client has to delineate in detail what made her vulnerable enough to get recruited into the world of trafficking, which often involves digging deep into painful child and medical records.
"Some of it isn't legally essential, but it's important to put faces and stories in context around this stuff," Mogulescu said. "We need to understand the nuance and complexity of each case."
Some of the cases span as far back as the '70s, and it's not uncommon for a survivor to have been arrested more than 100 times for prostitution.
This requires the client to revisit each arrest and explain how each one was connected to her trafficking ordeal.
Mogulescu filed her first motion in 2011 and hit the ground running from there. Two years later, it expanded into a citywide unit -- with an attorney, social worker and case handler in each borough.
The unit has received funding from the NoVo Foundation, a group that aims to advance girls' rights and protect them from violence. It has also got additional probono assistance from Cleary Gottlieb Steen & Hamilton, which has worked on 23 out of the 59 motions filed.
Since it's first case, the Legal Aid group has had a 100 percent success rate.
It has vacated more than 600 convictions for 43 separate individuals.
"I want to shout it from the rooftops," Mogulescu said of her group's success. "These are the most fulfilling cases, the most transformative. It's an amazing remedy."
More importantly, she wants to see other legal groups replicate her unit. Survivors living in states without vacatur laws or a program to help them get justice say they're stuck, and struggle to move on without such help.
Laurin Crosson, 48, was trafficked for more than two decades after getting inducted into the life by a man she believed loved her, she told HuffPost. She was involved in the West Coast "circuit," which meant that about every six weeks, she'd get sent to tour through Seattle, Portland, Las Vegas, San Francisco and other parts of California to "work."
Crosson said she's been arrested numerous times for prostitution and other charges, many times in states that don't have vacatur laws.
Until recently, Crosson was unemployed and living in a friend's basement in Utah because her record precluded her from landing a job or getting her own apartment.
"We can't get jobs. It ruins our lives," she said.
Crosson abandoned the traditional job route in 2013 when she launched her nonprofit RockStarr Ministries, which offers support to trafficking survivors. A month ago, she opened up her first safe house, which provides emergency services to sex trafficking victims.
But for every Crosson, there are plenty of Nicoles who can't take a meaningful step forward without getting their records expunged.
Nicole, a self-described "mover and shaker" was able to enroll in a now-defunct program, where she spent more than two years getting sober, engaging in intense therapy and developing long-term goals. She went so far as to submit her certificates of relief when she interviewed for jobs, but her tainted background kept her from getting the role she dreamed of, becoming a civil servant so she could give back to the city.
"People judged you. It was very shaming," Nicole said of how it felt to constantly get rejected from jobs for which she was often overqualified. "Back then I felt like the shit on the bottom of your shoe."
After enduring an endless runaround, Nicole visited the Bronx Legal Aid in 2012 just as the office was closing. A "nice woman" there sent her Mogulescu's way who immediately started on Nicole's case in February.
Her convictions were vacated in December.
She currently works Monday to Friday from 8:30 a.m. to 4:30 p.m. as a civil servant in New York. Her credit score in now an impressive 750.
"Up until the convictions were vacated they were basically obstacles, like a black cloud over my head that never left me," Nicole said. "Just standing in front of the judge and listening to the fact that the convictions were vacated … It was a very freeing and happy moment."
This story has been updated to more accurately reflect Laurin Crosson's story.
Related
Before You Go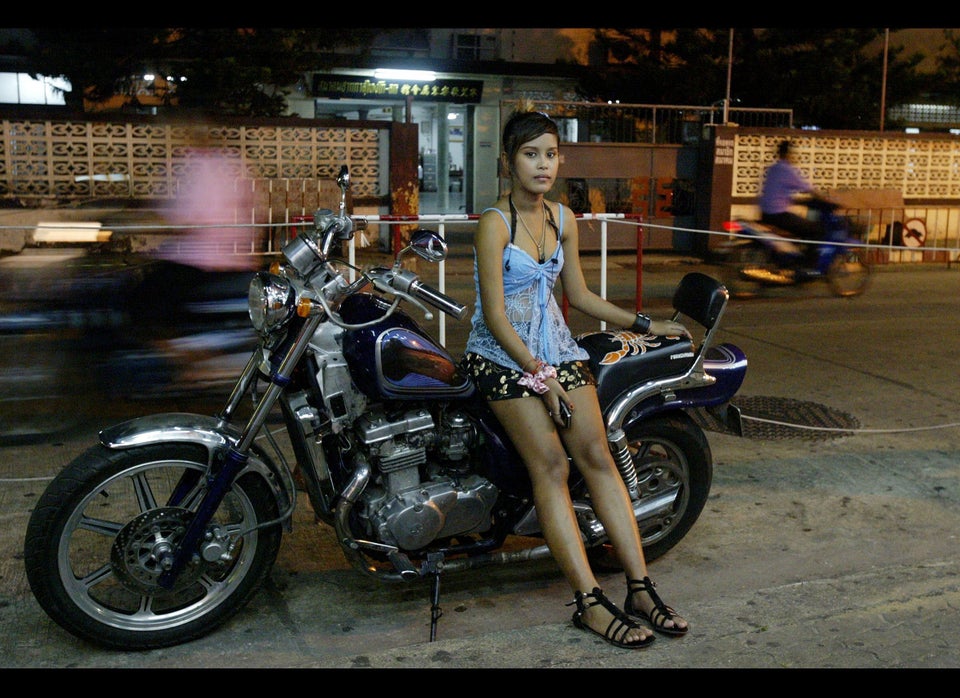 The Faces Of Sex Trafficking