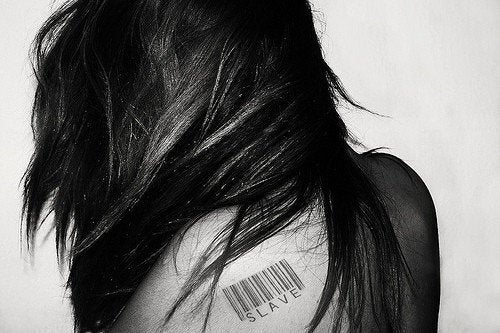 The Mexican city of Tenancingo in the state of Tlaxcala, is thought to be one of the safest areas in the country. Unlike much of Mexico, the city of Tenancingo has been spared for the most part, from Mexico's bloody drug war. But a different type of war rages in the city -- a more silent one that survives behind closed doors.
Eighty miles from the country's capital of Mexico City, Tenancingo is considered to be the country's epicenter for sex trafficking. Inside the three-story houses which lie inside gated communities are thriving businesses of prostitution and sex-trafficking, according to the New York Daily News.
But in the past 20 years, the business has expanded well beyond the streets of Tenancingo. Sex trafficking from the Mexican city fuels much of the prostitution in New York City.
Thirty-two sex traffickers were arrested last year by New York's Immigration and Customs Enforcement field office. 26 of those were from Tenancingo, according to New York Daily News.
Anthropologist Oscar Montiel, who has interviewed the pimps about their work, believes that, in the town of just over 10,000, there may be as many as 3,000 people directly involved in the trade, according to the Associated Press.
The city saw a big boom of industrialization in the end of the 19th century, but after business slowed, an impoverished and jobless population was left behind. With a largely indigenous citizenry and a fervent misogynistic culture, Tenancingo is home to a population of vulnerable women, where forced marriage and "bride kidnapping"are not uncommon practices. The lack of law enforcement by local authorities, who fail to address the issue, only serves to compound the city's problems.
According to local reports, societal pressures have only reinforced the practice, with many boys of Tenancingo aspiring to become pimps.
"If you ask some boys, and we have done this, 'Hey what do you want to be when you grow up?' They reply: 'I want to have a lot of sisters and a lot of daughters to make lots of money,'"said Dilcya Garcia, a Mexico City prosecutor who did anti-trafficking work in Tenancingo.
The prostitution and sex trafficking ring is also guarded by a brotherhood of silence. Entire networks of people and extended families are in on the prostitution circle, according to local reports.
The trafficking starts with young Mexican women being lured into "romantic relationships" by sex traffickers who promise wealth, jobs and marriage. Women usually come from impoverished areas of Mexico. With the promise of marriage and the threat of violence --which often involves the women's families-- they are coaxed into the prostitution business.
"Typically the victims are very traditional and on the naive side, they come from families where sex is not discussed, prostitution is unknown and the women are completely unsuspecting," said Lori Cohen, a trafficking victims' lawyer to BBC.
Townspeople call the houses "calcuilchil" or "houses of ass" in their indigenous Nahuatl language, according to Montiel.Windows of the houses are often covered in mirrored glass, making it impossible for outsiders to catch a glimpse of those living inside. Believing the threats of their pimps and fearing punishment, many women remain subdued to the pimps' wishes.
REAL LIFE. REAL NEWS. REAL VOICES.
Help us tell more of the stories that matter from voices that too often remain unheard.
BEFORE YOU GO
PHOTO GALLERY
The Faces Of Sex Trafficking