To many, Emmy Myers appeared to be a model student during high school. She was involved in gymnastics, track and the agricultural club.
But her life took a dark turn into drugs and, eventually, sex trafficking.
Today, the 28-year-old Wisconsin native wants people to know that sex trafficking can happen to anyone ― and that the people buying women and girls can come from every income level and from every community.
The issue isn't just "something from a Hollywood movie," Myers told HuffPost.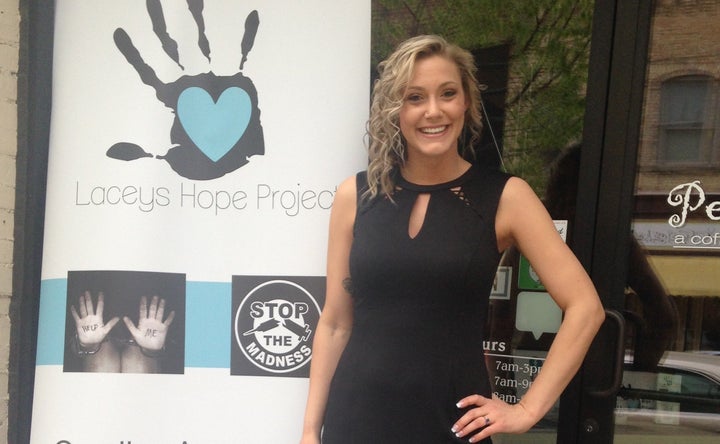 Through her nonprofit, Lacey's Hope Project, Myers speaks openly about her experiences. The organization's name is a nod to Myers's previous stage moniker when she used to dance for money.
Human trafficking is on the rise in the U.S. In 2016, the number of cases jumped 35.6 percent from the year prior, according to the National Human Trafficking Hotline. These are cases that involve victims who are forced to engage in physical labor or sexual exploitation against their will. These crimes are climbing for a number of reasons, according to Jarrett Luckett, executive director of Exploit No More, a group that supports sex trafficking survivors.
Luckett frequently collaborates with Myers on events that raise awareness about trafficking in the city.
High poverty levels and the country's growing drug epidemic are two factors that make victims more susceptible to being trafficked, he told HuffPost.
Milwaukee is particularly desirable for traffickers because they can transport their victims to a handful of major nearby cities, including Chicago and Madison. Heroin use in Milwaukee combined with its high unemployment rate, helps traffickers to lure in their victims.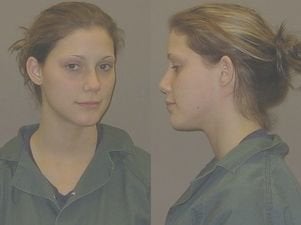 Myers's story demonstrates how traffickers can succeed in grooming even victims who have strong family ties and ambitions.
Myers was the kind of active, involved kid most parents would brag about.
But she was also sexually abused by a family friend from around the time she was 3 years old until she was 6 years old. She spent most of her childhood blaming herself for the repeated assaults, she said. That eventually led her to find comfort in drugs and fall into the hands of a manipulative trafficker, she said.
Myers said she first tried drugs in high school and started stripping during her senior year to help fund her habit. After high school, she first experimented with heroin and went to rehab twice before she turned 20. She danced on and off to pay for drugs.
When she was 24 and trying to get clean, she moved in with someone who was abusive. Her drug dealer, who was aware of the toxic situation, offered to take Myers in "under his wing" and take care of her. He provided her with housing, clothes and food. But he also advertised Myers for sex on Backpage.com, a classified ad site that offers up a host of services and products. The site was forced to shut down its adult ads section this year after a Senate report accused Backpage.com of facilitating prostitution and trafficking.
"Never did he disclose to me that I was going to be selling myself. Once I was there, I didn't have anywhere to go," Myers said. "[Pimps] are good at what they do. They pretend they love you. They learn what makes you tick and they learn your fears."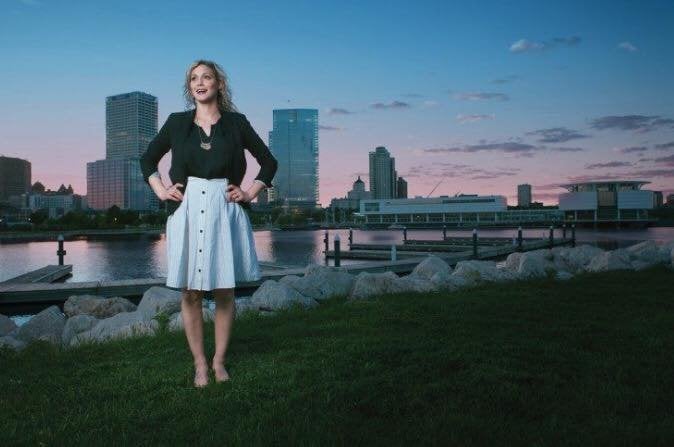 When Myers objected to being sold for sex, she said her drug dealer threatened to kill her nephews if she didn't comply. He confiscated her identification and the little money she had.
Myers's pimp, together with his girlfriend, drove from city to city and trafficked Myers out of various hotels. She'd meet men as early as 6:30 a.m. before they headed to business meetings and had sex with other clients well into the night. Myers's pimp kept her high pretty much all of the time and used drugs as a way to keep her from protesting the arrangement. Myers was "lucky" in a sense. None of the men she slept with were violent with her. Most of them were respected, successful career-driven men. Most of them had families at home.
"This is what surprises America," Myers said. "It's not these big, fat smelly gross guys. It's often very prominent men in the community."
A few months later, Myers was arrested in Milwaukee for charges unrelated to sex trafficking or prostitution. There were warrants out for her arrest and the police got the FBI involved. They offered to help her change her life and recover.
Myers went to jail in 2013 for about a month and then to rehab for the third time. When she got out, she returned to the trafficking life for a short period. Half a year later, she went back to jail for about seven months, but was allowed work release while serving time. When she completed her term, Myers moved into an emergency shelter for survivors of domestic abuse for two months. With the help of a transitional living program, she was able to secure her own apartment.
Myers has been sober for three years now. She has a police record, but hasn't been classified as a felon, which makes her lucky. Many trafficking survivors in the U.S. have prostitution charges on their record – for crimes they were forced to commit – and can't get their records expunged. That, in turn, precludes them from getting jobs and housing.
Myers currently works as a caregiver for elderly residents of an assisted living facility. She's also the executive director of her nonprofit, which aims to prevent instances of trafficking through its awareness and educational events. Myers shares her story at schools, churches and other community gatherings. She educates medical professionals, students, parents, law enforcement, first responders, and others about the realities of trafficking, and what to look out for to stop these crimes from happening.
For example, she'll tell doctors to keep an eye out for bruising in odd places, multiple miscarriages, patients who don't know how many sexual partners they've had and those who can't give an exact address for where they live.
This type of advocacy work is crucial to curbing trafficking cases, Luckett said.
"The preventative work is so important, so people don't get into 'the life' ― so they don't have to go through the hell," Luckett said. "There's no boxed in description of what a trafficker looks like or what a victim looks like. That's what makes the issue difficult. But there are signs and red flags to be aware of."
Before You Go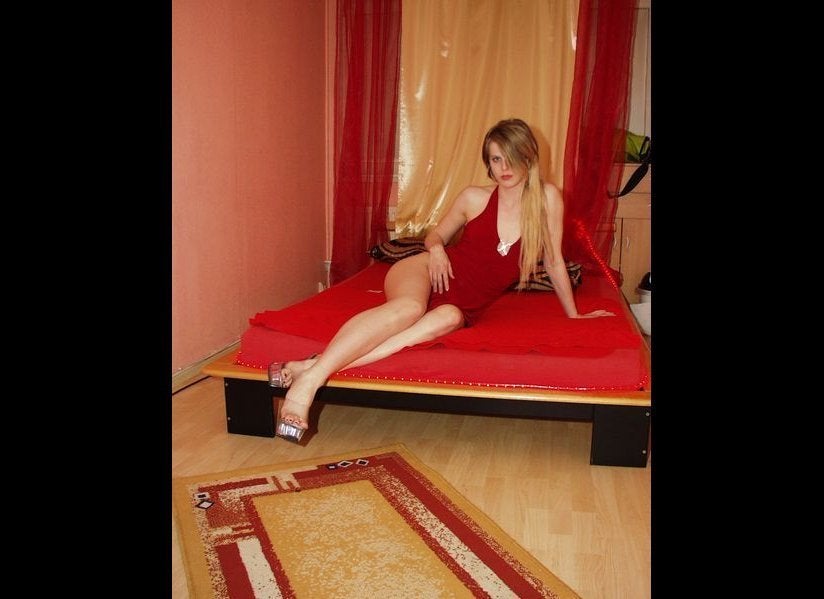 Prostitution Around The Globe
Popular in the Community