On the ever-growing list of things that shouldn't be attempted, add using melted gummy bears as a sex toy.
A couple in Clarksville, Tenn., known only as "Michael" and "Josi" made that gooey mistake and suffered terrible sugar burns.
The not-so-sweet sexual encounter happened in March 2011. Now, with the help of lookalike actors who recreated this moment of sweet love, they are sharing their story. The duo will appear on the April 12th season premiere of the TLC series "Sex Sent Me To The E.R.." Hopefully, other candy-loving couples will learn from their error.
The incident began when Michael, 25, gave Josi a giant gummy bear. The gift inspired her to get kinky with the candy.
"You know what'd be hot? Let's eat this gummy off me," she remembers telling Michael. "Oh! Let's melt it and eat it off me. Yeah, that'd be a super hot idea."
TLC declined to provide the couple's full names "so as to maintain some level of privacy for them," a statement said.
Ever the supportive lover, Michael tied Josi, 24, to the headboard of the bed and went downstairs to melt the giant gummy bear in the microwave.
"I'm waiting all excited [thinking], 'This is gonna be so much fun,'" he remembers.
Michael cut off the head of the giant gummy bear and nuked it in the microwave. Then he ran upstairs with the bowl of hot gummy goo, which he then drizzled on Josi's chest.
At first, she thought the warm melted candy pleased her. But unlike candle wax, it didn't start cooling the moment it touched her skin.
"My chest was on fire," she said.
Michael tried to help her by licking the liquid goo from her chest with equally bad results.
"Her chest is burning off while my tongue is on fire," he said.
Despite the miserable experience, the couple obviously managed to survive.
Their heated encounter with a melted gummy bear hasn't dulled their sex life, but Josi tells the paper, "we stay away from hot things."

Related
Before You Go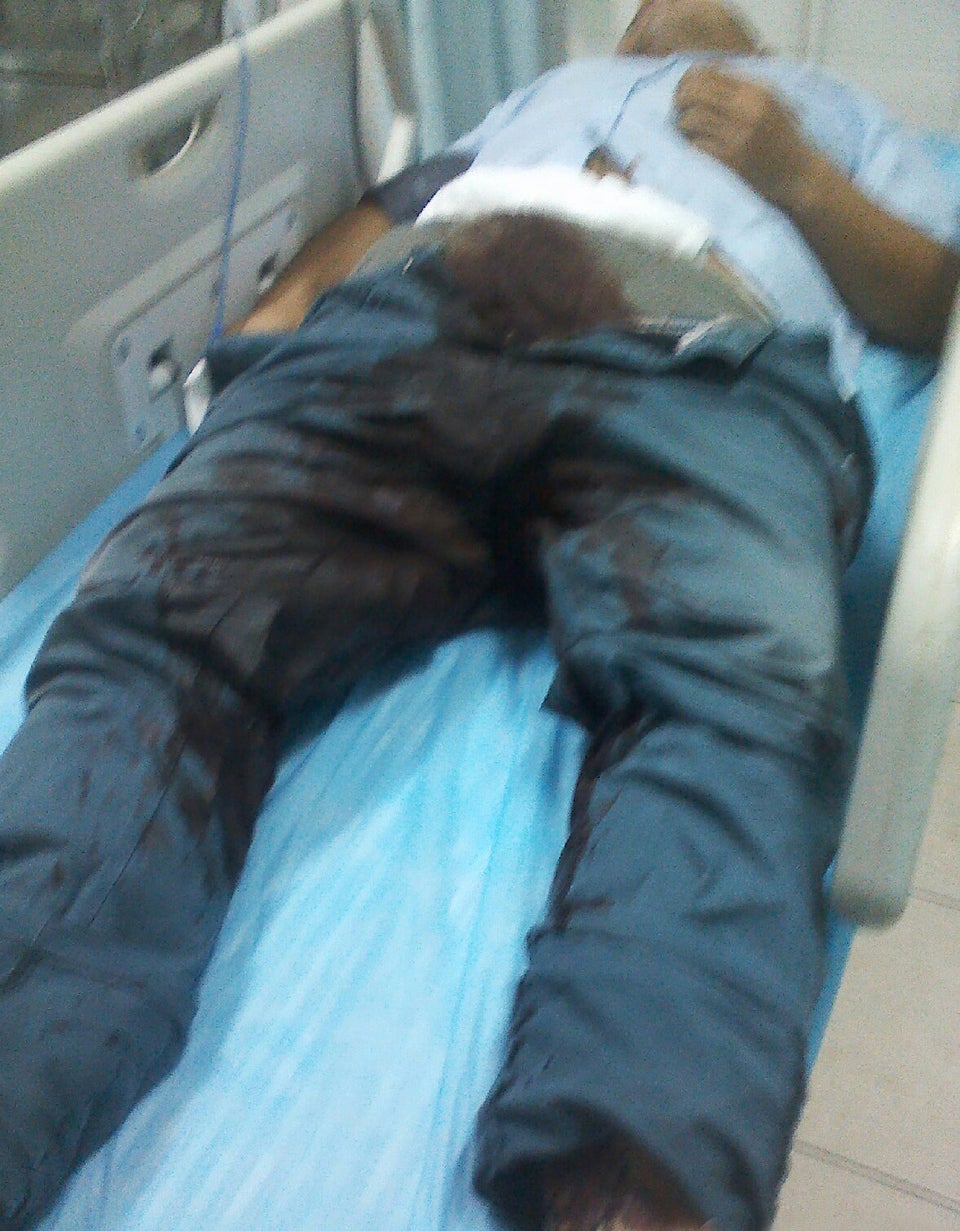 Bad Sex
Popular in the Community