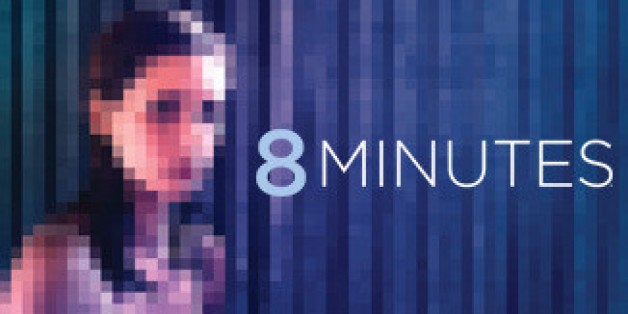 A&E's dramatic reality TV show "8 Minutes" claims to rescue sex workers from lives of danger and abuse. But several women who appeared on the show claim that it is a sham, and that the producers left them worse off than before.
"8 Minutes," whose first season aired on A&E between April 2 and April 30, stars Pastor Kevin Brown, a retired police officer. According to A&E's description of the show, Brown poses as a john and arranges to meet sex workers at a hotel. Once the woman arrives, Brown gives himself eight minutes to convince her to get out of the industry and leave the room with his team.
According to A&E, eight minutes is the maximum amount of time he can talk to a sex worker because "any longer puts everyone's lives at risk."
But several sex workers are claiming that they were set up to appear on the show, rather than being surprised by Brown's visit as A&E claims. They also say that the show's producers failed to get them the assistance they needed, such as help getting jobs, finding housing and, in one case, getting out of jail.
"We want to put a stop to the harms perpetrated upon sex workers by law enforcement and faith-based rescue organizations who do not provide real help to people," Elle told The Huffington Post. "'8 Minutes' serves as a perfect allegory for the faith-based rescue industry."
According to Sex Worker Solidarity, a producer from "8 Minutes" called Kamylla after seeing her ad online. The producer promised Kamylla that if she appeared on the show, she'd get assistance leaving the sex industry and finding a job and housing. They promised medical and dental care too, Kamylla alleges.
She claims the producers told her to act as though she had never seen Brown before. When the shoot ended, she says the team gave her $200 and dropped her off at her car, promising they'd call her the next day to get started on finding a job.
The call never came. Kamylla says she was served with a final eviction notice, and ended up placing another sex work ad. A police officer contacted her pretending to be a john, and she was arrested and jailed.
According to the site, Kamylla has a husband, children and a college degree, and was never trafficked or forced into sex work. Rather, she became a sex worker out of economic necessity.
Kamylla and her husband allegedly suffer from chronic health problems, which made it difficult for them to find work. Faced with eviction, Kamylla started secretly working as a prostitute.
"I did it for my family. Every night I cried in conflict over it. I did what I had to do to take care so that my family wouldn't be homeless," she told the site.
Kamylla says that the sex workers she met in jail were the first people to truly help her. They helped her contact her husband, who had to sell their kitchen furniture to pay her bail. Sex workers who are advocating for Kamylla are working to get media attention for her story, and have set up a crowdfunding campaign to help her keep her at home.
After getting out of jail, Kamylla says she called the "8 Minutes" producers to ask for help avoiding eviction. She says Brown offered to pray with her, but provided no other support.
Sex Worker Solidarity also tells the equally disturbing story of a sex worker known as 'Jade,' who also appeared on "8 Minutes." According to the site, the producers promised to blur Jade's face on the show, but failed to do so. Now, her landlord, clients and the police know what she does for a living.
'Donna,' another sex worker who appeared on the show, also believes that she was misled by the producers. She told BuzzFeed that the producers told her husband to pose as her pimp and that she thought she would be given assistance after appearing on the show. But the only help she got from the program was the phone number of a counselor.
"I don't need a therapist: I need a place to live," she said.
A&E did not respond to requests for comment. Relativity Television, the production company behind "8 Minutes," declined to comment.
This story has been updated to include comment from Domina Elle.