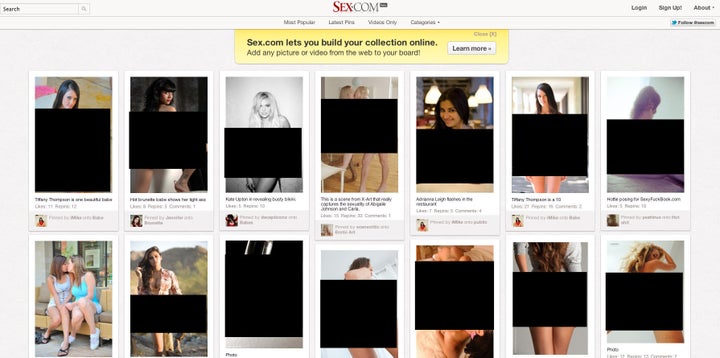 In Hollywood, you know your movie is a hit when the adult film industry makes a porn parody. Now, the same can be said for popular social networking sites.
WARNING: The slideshow below contains NSFW images not suitable for everyone.
"Pinterest doesn't allow adult photos, so we felt there was an opportunity in the marketplace for such a service, and with the large amount of adult-oriented traffic, we expect to compete with sites like Tumblr and Pinterest over the next 12 months," the press release states.
Check out some screenshots of the NSFW Pinterest-like pornography sites in the slideshow below: