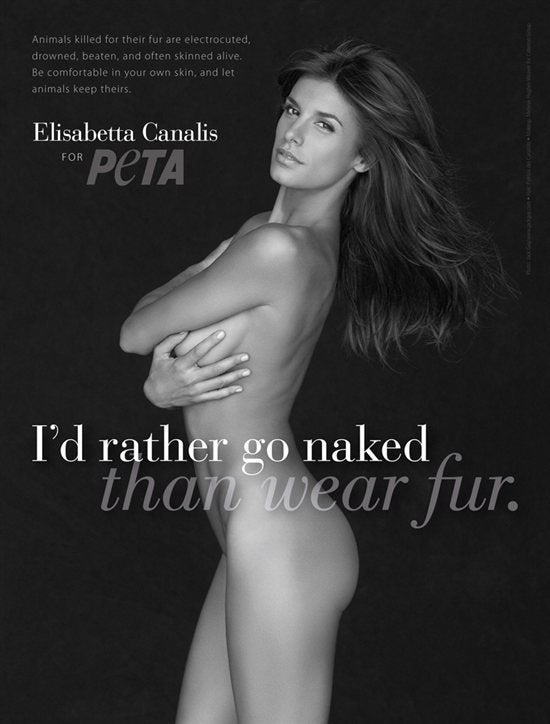 This year, a slew of hot stars posed (and stripped) for PETA in the name of animal rights.
Elisabetta Canalis, Evelyn Lozada, Olivia Munn, Wendy Williams and others dared to bare it all for PETA's "I'd rather go naked than wear fur" campaign.
SCROLL FOR PHOTOS (WARNING: SOME IMAGES ARE NSFW)
"I decided to go nude because I think that nudity always creates a big reaction," Canalis, Italian superstar and ex-girlfriend of actor George Clooney, explained to PETA. "That is what is required to keep people's attention on such a brutal practice... These poor animals are electrocuted, skinned alive, drowned, and bludgeoned just for the sake of fashion."
Talk show queen Wendy Williams stripped naked in support of her anti-fur stance. "PETA has proven that there is a sexy way to suggest to people to rethink the fur," she told PETA. "And I like it and I'm down." Adding, "We should all try to be comfortable in our own skin and let animals keep theirs."
Model and actress Olivia Munn's naked PETA ad was so sexy that it had to be censored in California. Only a partial nude photo of Munn appeared on Beverly Boulevard in Los Angeles, according to The Hollywood Reporter.
"Basketball Wives" star and former fur-wearer Evelyn Lozada hopes her PETA ad makes a difference. "Hopefully, if I could change someone's mind by not wearing fur, then I've saved an animal," she said.
Check out some of the hottest robed and disrobed stars who posed for PETA in 2012.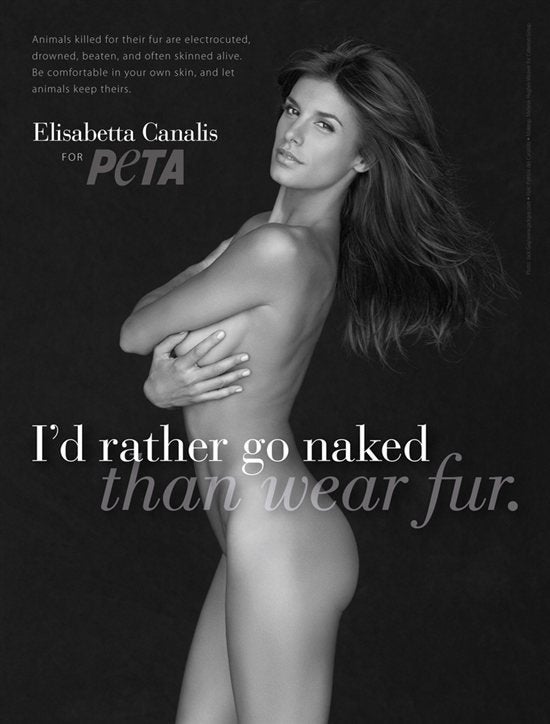 Sexiest PETA Ads of 2012
Popular in the Community