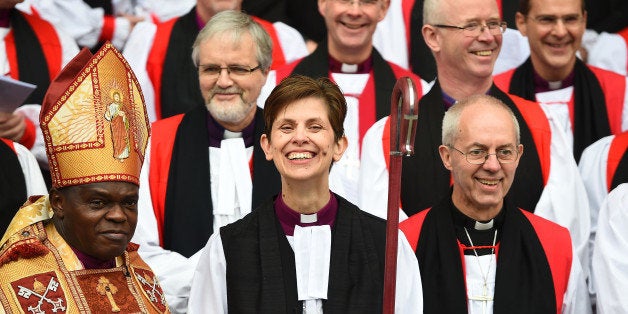 Welcome to this week's ALL TOGETHER -- the podcast dedicated to exploring how ethics, religion and spiritual practice inform our personal lives, our communities and our world. ALL TOGETHER is hosted by Paul Brandeis Raushenbush, executive editor of HuffPost Religion. You can download All Together on iTunes, or Stitcher.
When Raushenbush was growing up in the 70's, his Presbyterian church in Madison, Wisconsin had a woman serving on the altar as associate pastor. This just seemed normal to him. He later found out that women in a pastoral leadership position in the church at that time was not common and is still the exception rather than the rule within Christianity.
Recently, Rev. Libby Lane was consecrated as Bishop of Stockport making her the first woman Bishop in the Church of England. The stain glass ceiling break-through only occurred after years of debate and still, at her consecration, a priest stood and objected. In Orthodox Christianity, the Roman Catholic Church and in some Protestant denominations, women are not allowed to serve as pastors or priests. Pope Francis, who has been so open on many issues, has slammed the door shut to any debate on women serving as priests.
Given that women surrounded Jesus during his ministry, were the last to stay with Jesus at the cross, and the first to see him resurrected; it appears clear that Jesus believed in the spiritual power and perception of women. So, why does the church not hold women in the same esteem as did Jesus, the founder and center of the faith?
To help him understand the continuing sexism in the Christian Church, Raushenbush spoke with four extraordinary women: the Presiding Bishop of the Episcopal Church Katharine Jefferts-Schori, the recent US ambassador for Religious Freedom the Rev. Dr. Suzan Johnson Cook, The President of Union Theological Seminary, The Rev. Dr. Serene Jones, and the one and only Sister Joan Chittister.
These four women spotlight the Church's original sin of sexism; however their lives and wisdom inspire hope for the future when all the church might benefit from the spiritual power of women on the pulpit as well as the pew.
The podcast ends with a final question, answer and demand from none other than Beyonce who asks: "Who runs the world? Girls."
Dr. Sakena Yacoobi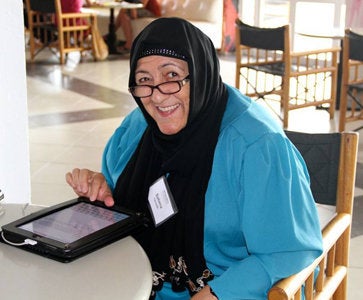 Rev. Dr. Katharine Jefferts Schori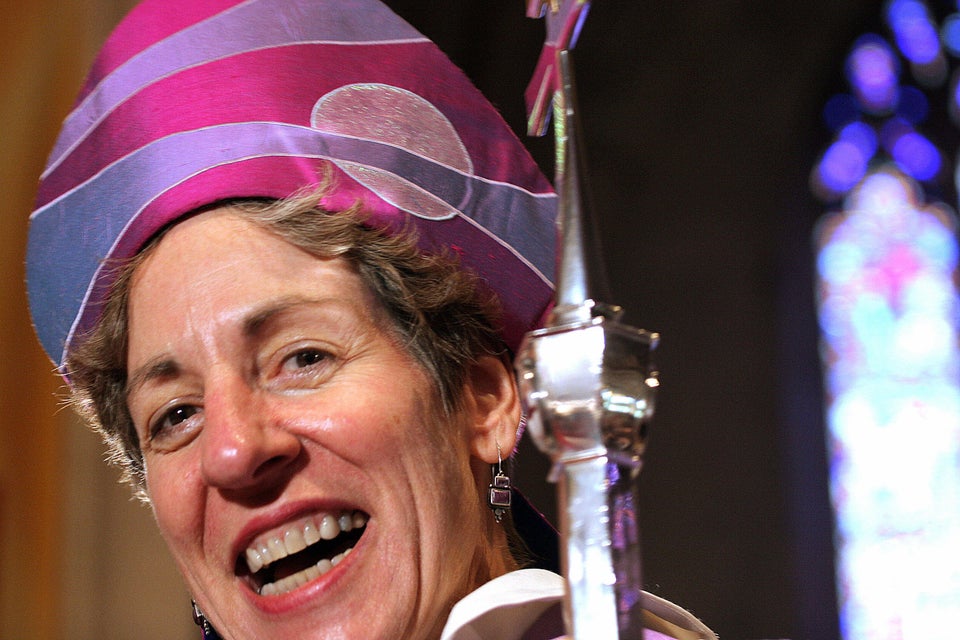 Nicholas Kamm/AFP/Getty Images
Jetsunma Tenzin Palmo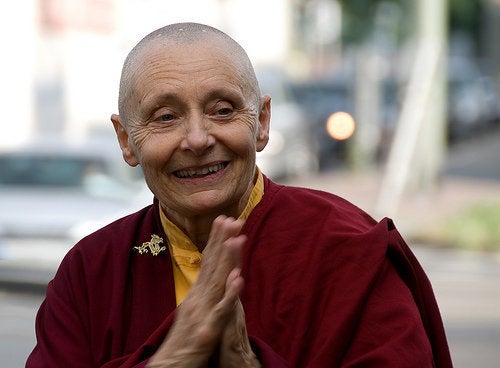 Bishop Vashti McKenzie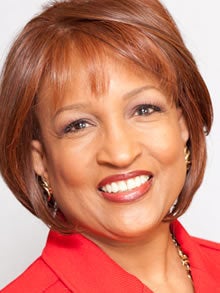 Diana L. Eck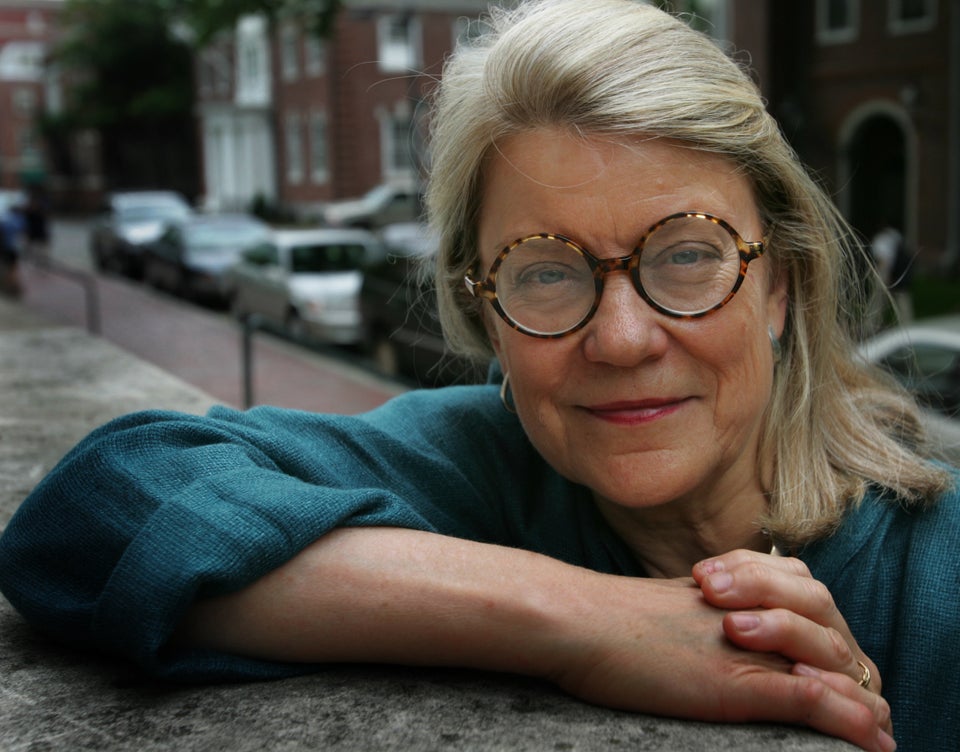 David L Ryan/The Boston Globe via Getty Images
Anat Hoffman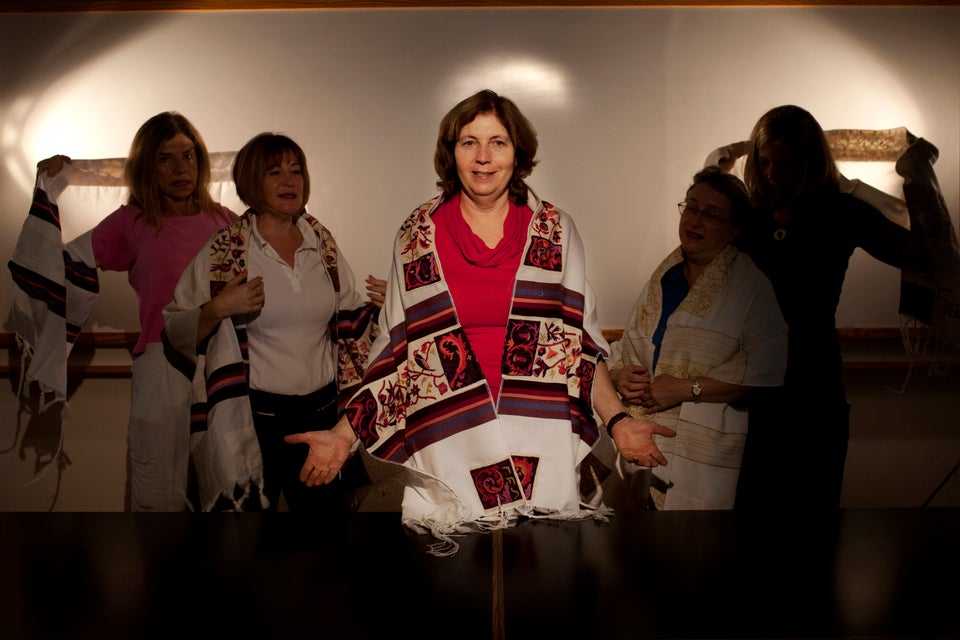 AP Photo/Sebastian Scheiner
Rev. Nancy Wilson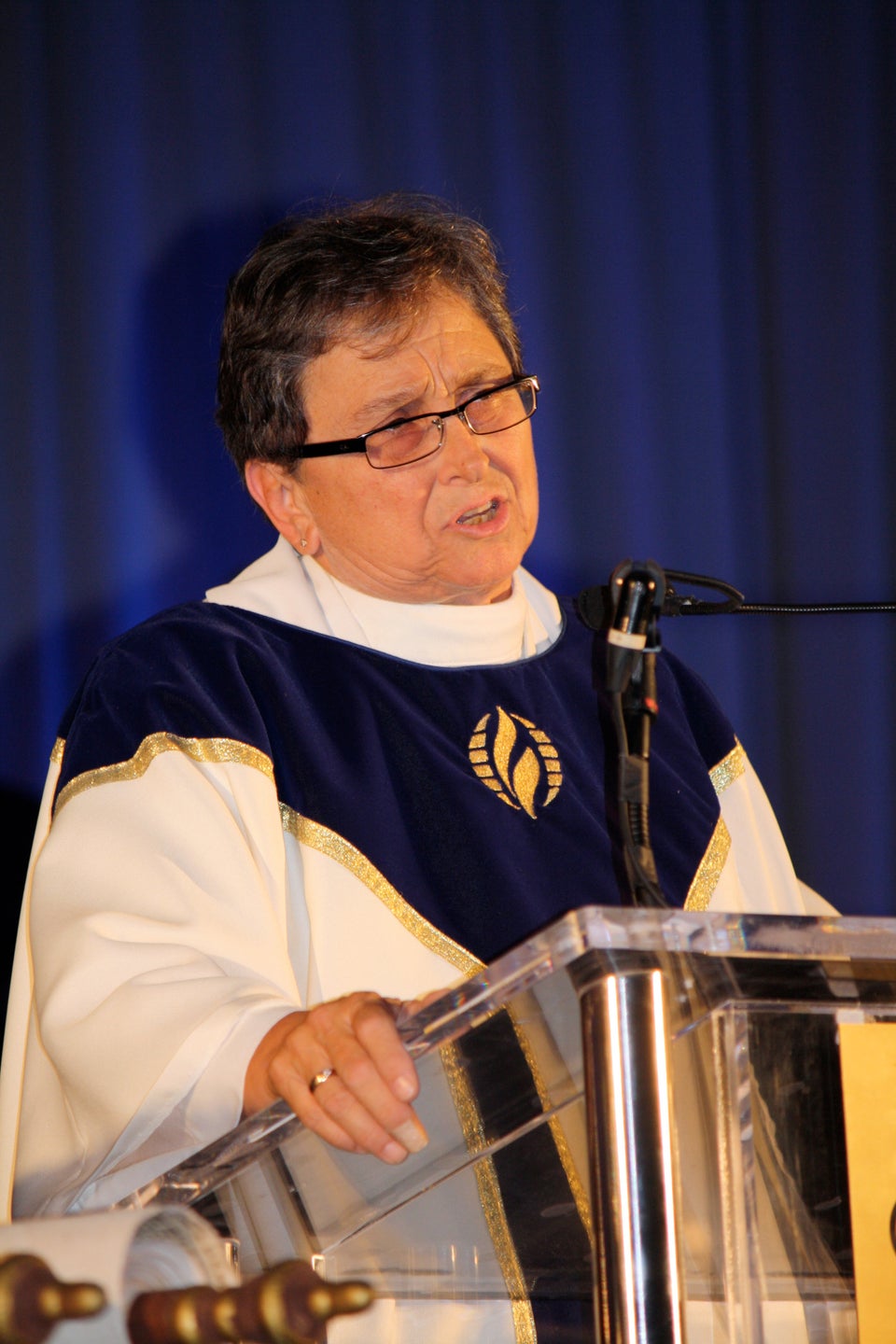 Sister Joan Chittister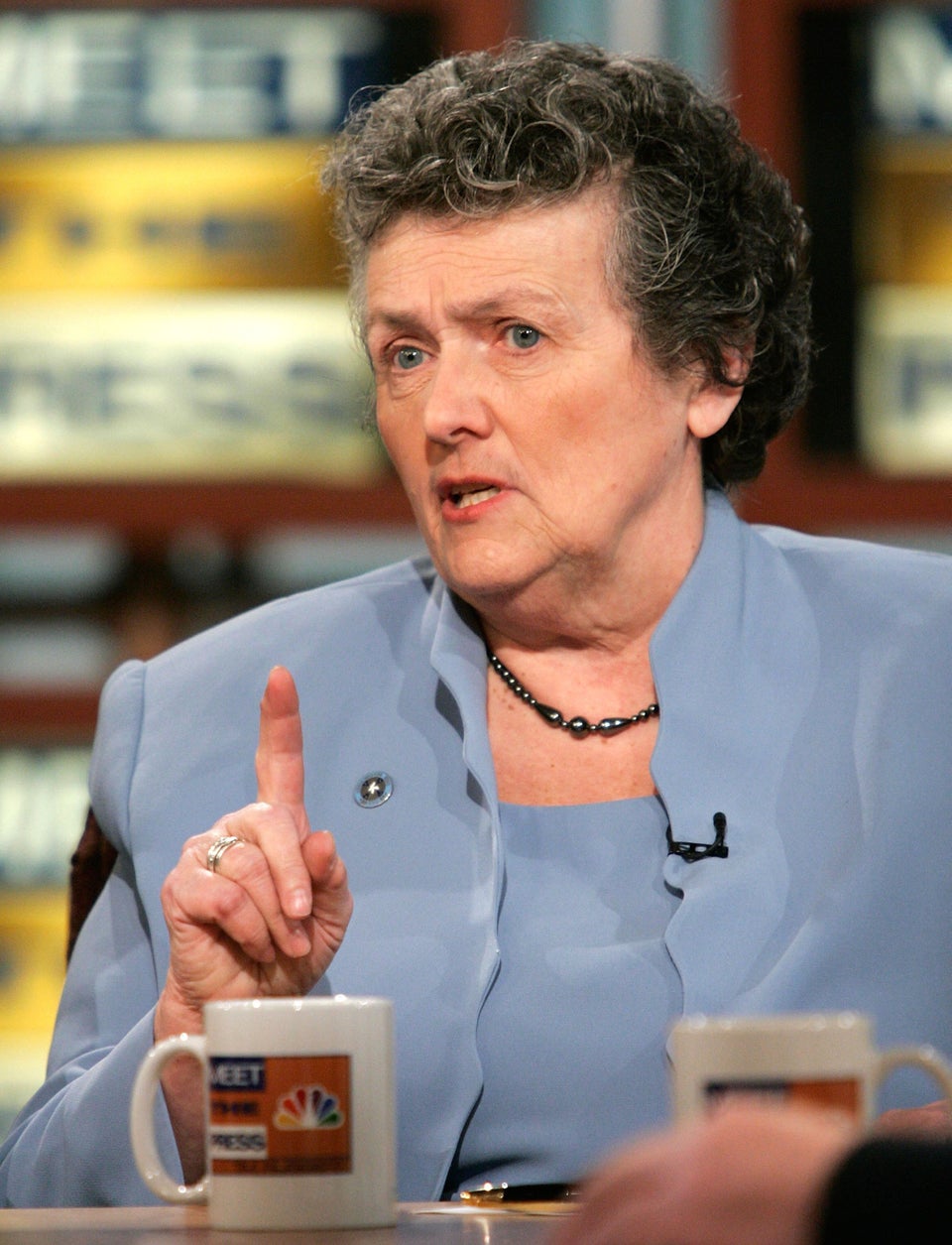 Bishop Minerva Carcaño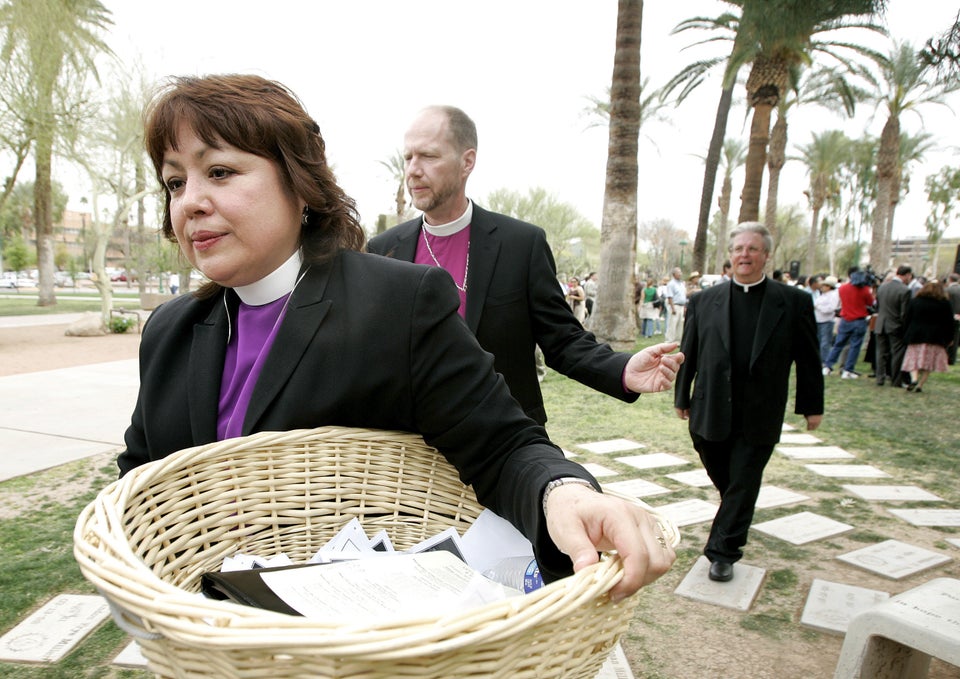 AP Photo/Khampha Bouaphanh
Sharon Salzberg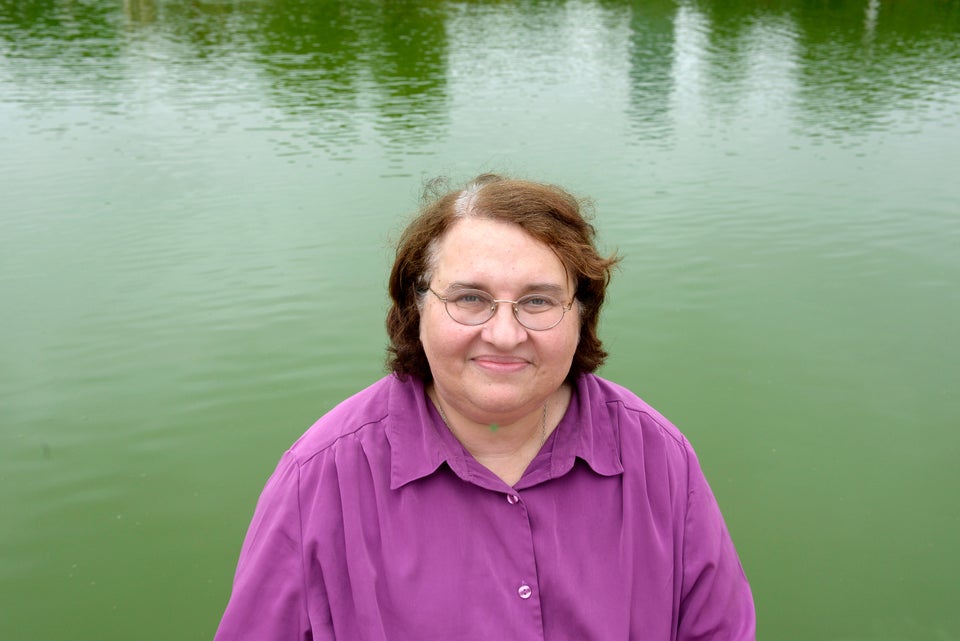 Ulf Andersen via Getty Images
Rev. Dr. Emilie M. Townes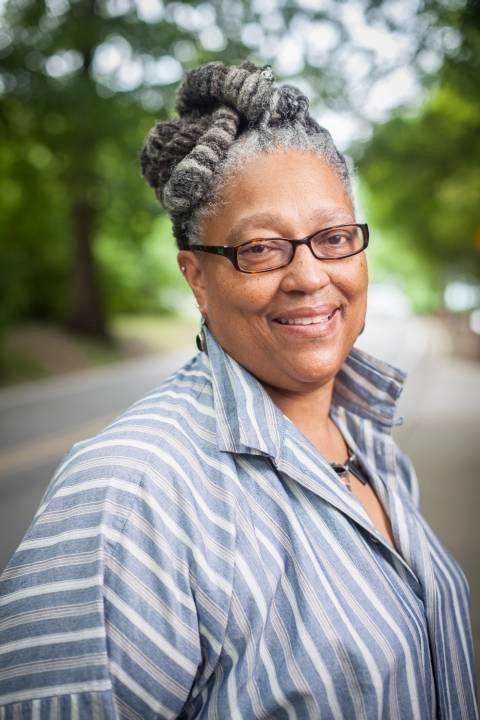 Katherine Marshall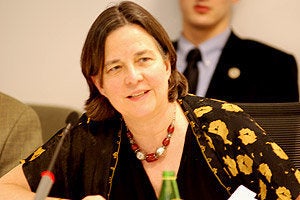 Dr. Ingrid Mattson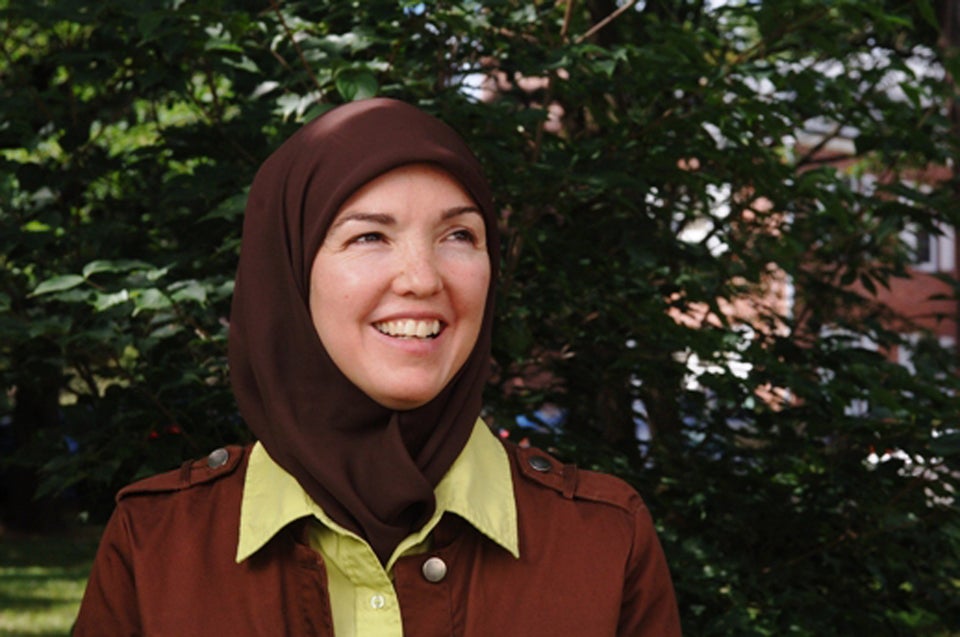 AP/Islamic Society of North America
Joanna Brooks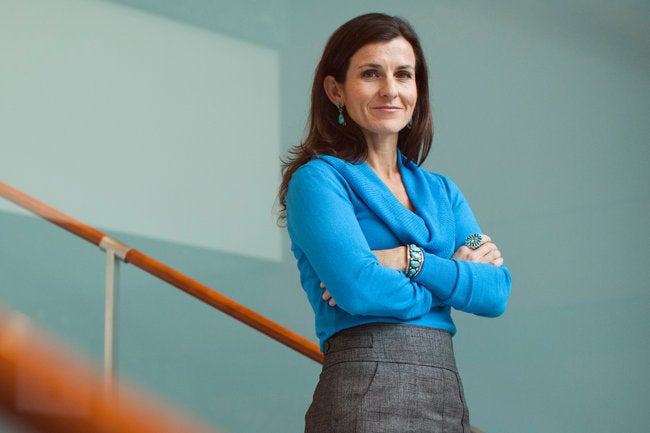 Joanna Brooks/Religion Dispatches
Rev. Sally G. Bingham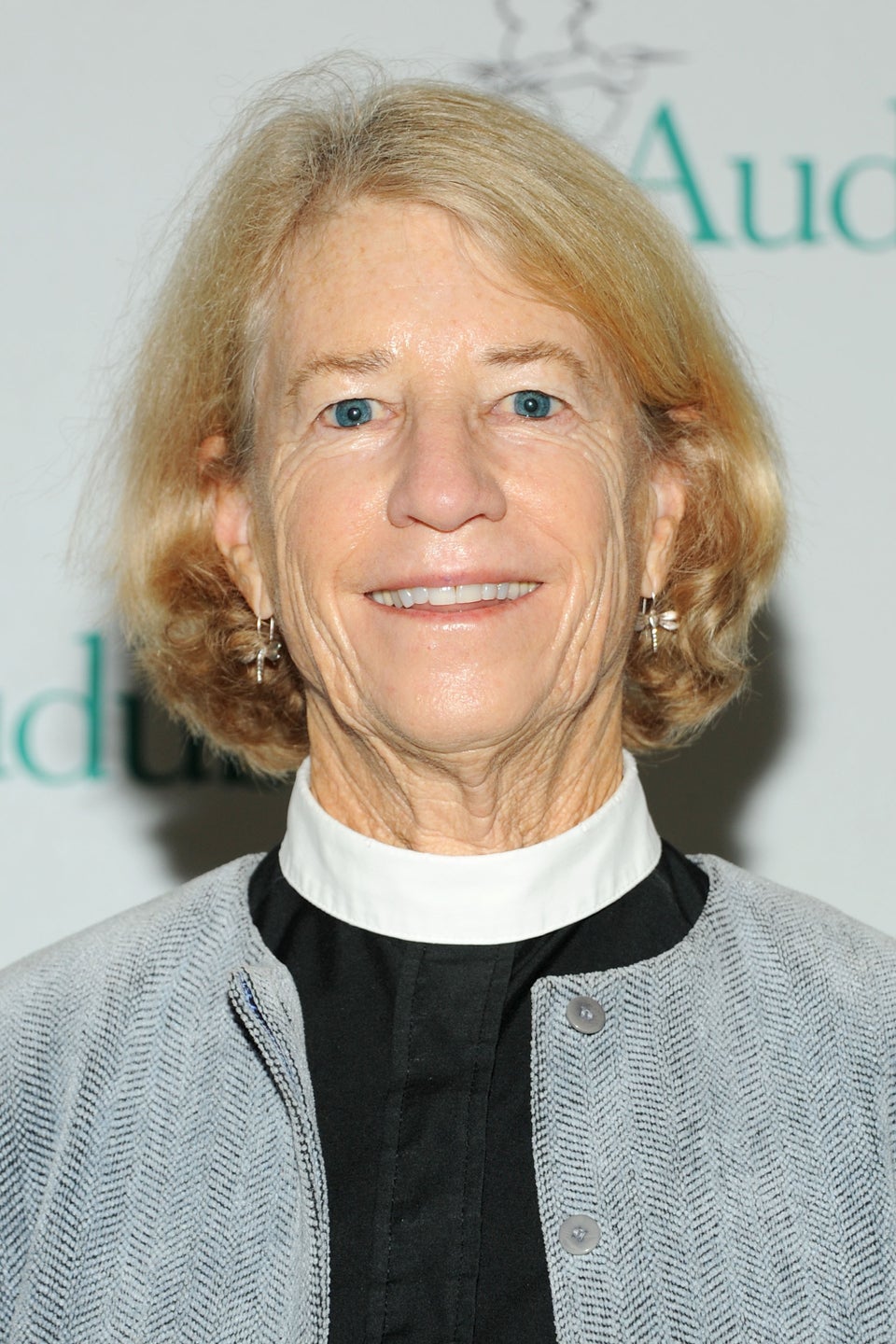 Margot Adler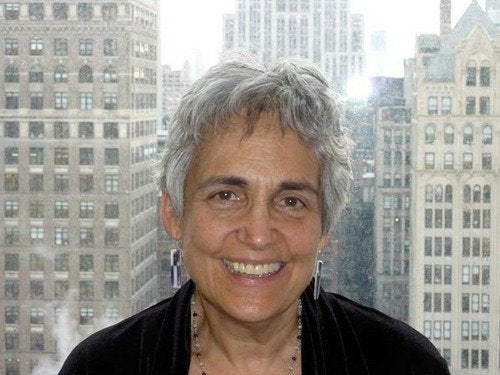 Fahima Hashim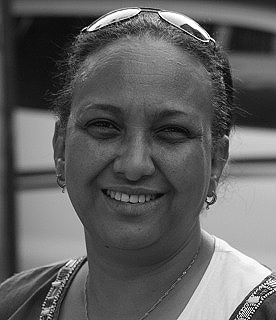 Rabbi Sharon Kleinbaum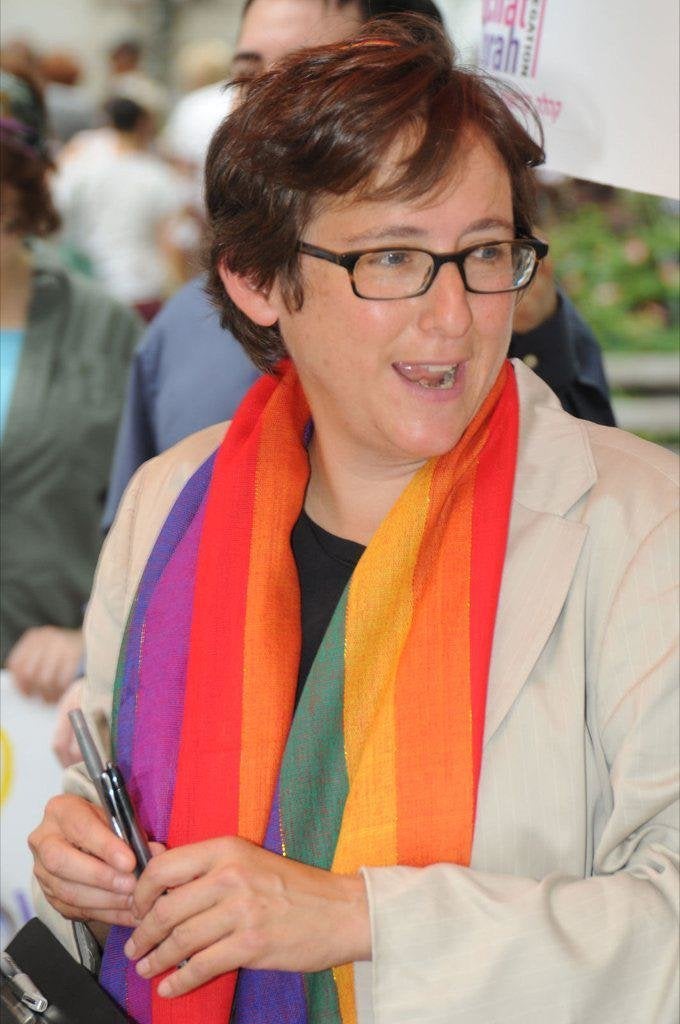 Her Eminence Mindrolling Jetsün Khandro Rinpoche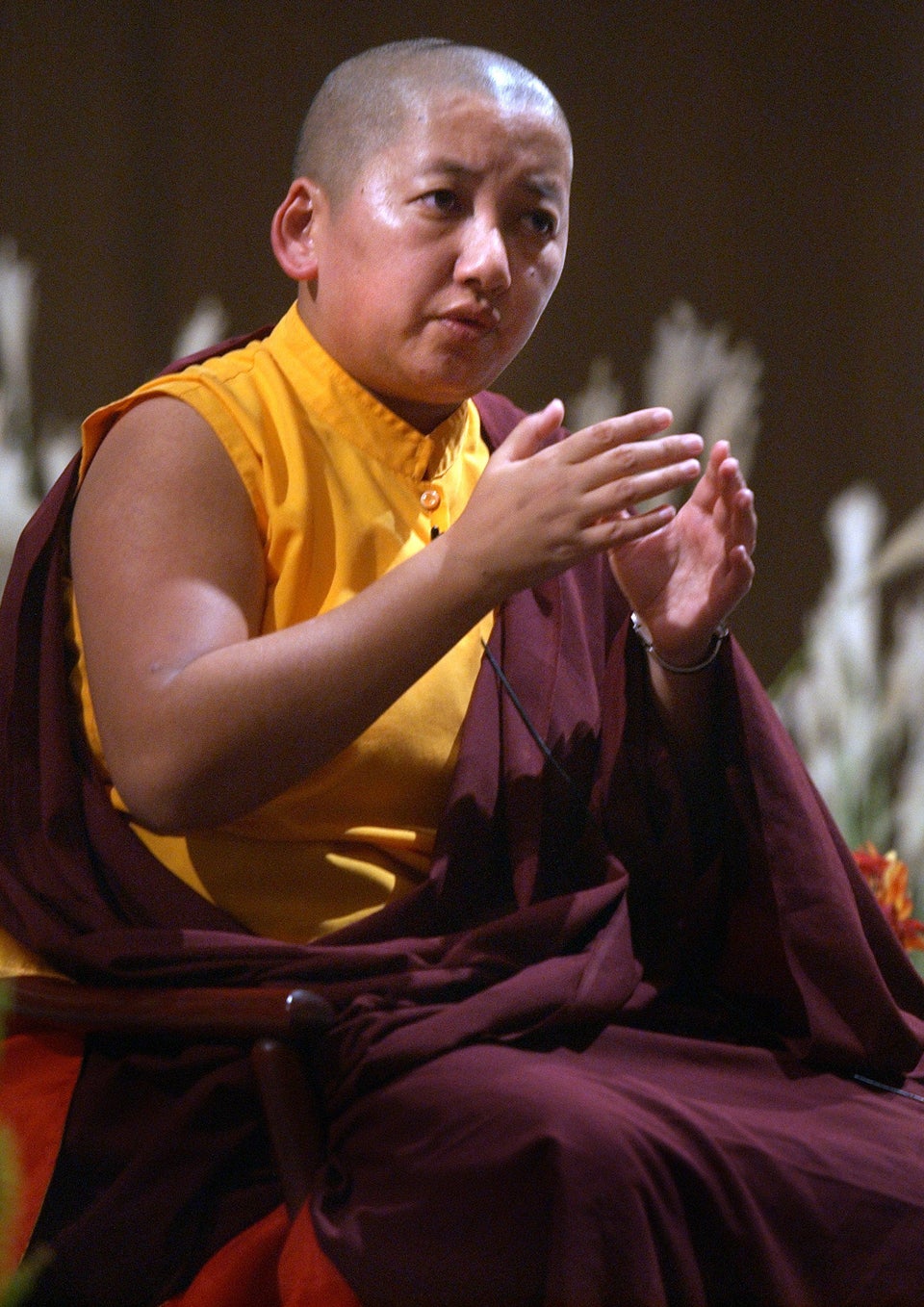 Kathryn Scott Osler/Getty Images
Malala Yousufzai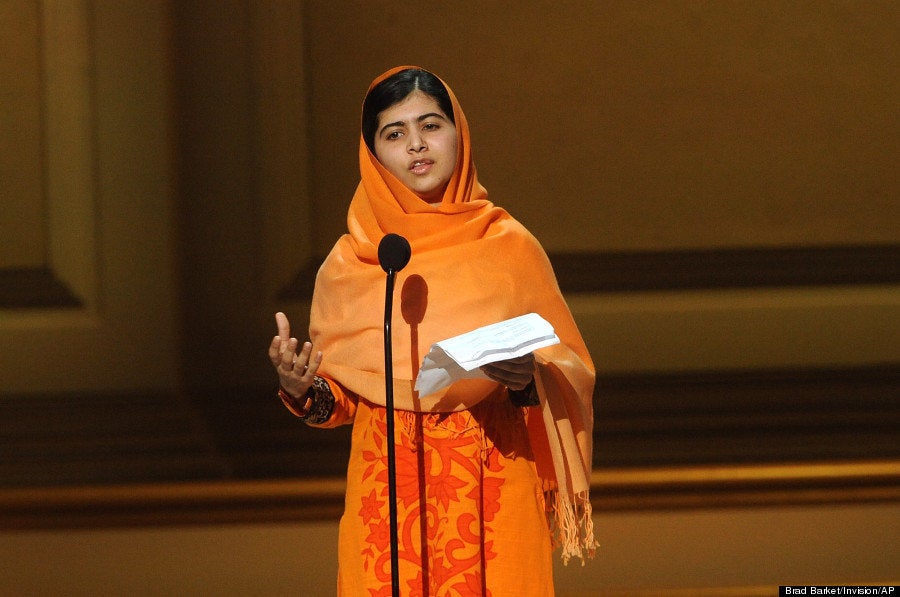 Amrit Singh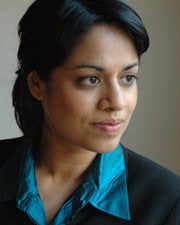 Rachel Held Evans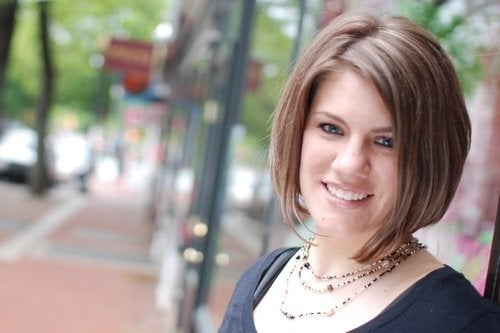 Joyce Meyer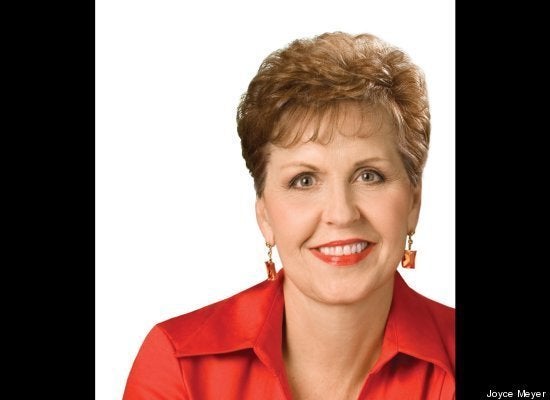 Rev. Dr. Sharon Watkins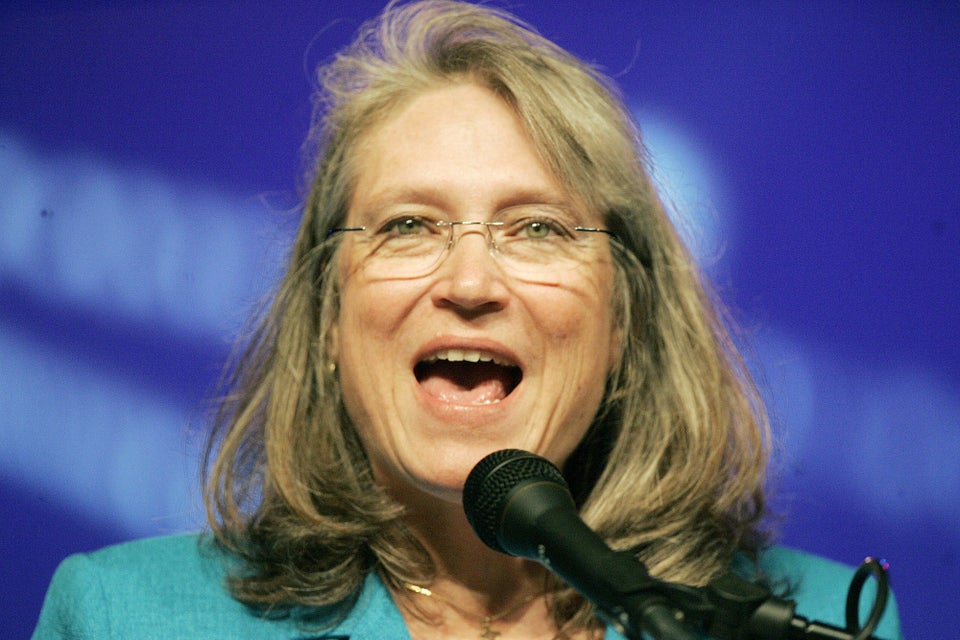 Dorothy Wright Nelson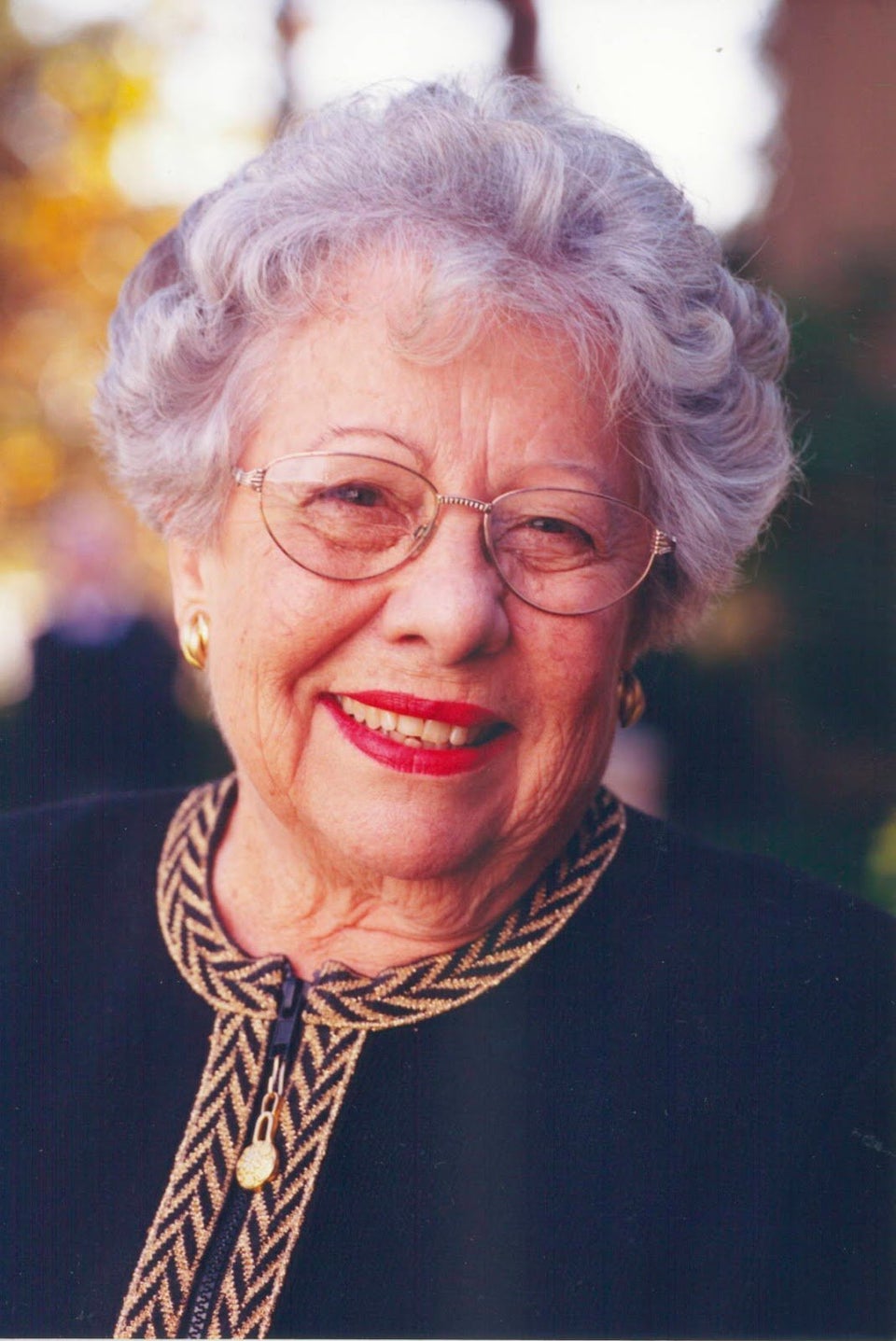 Layli Miller-Muro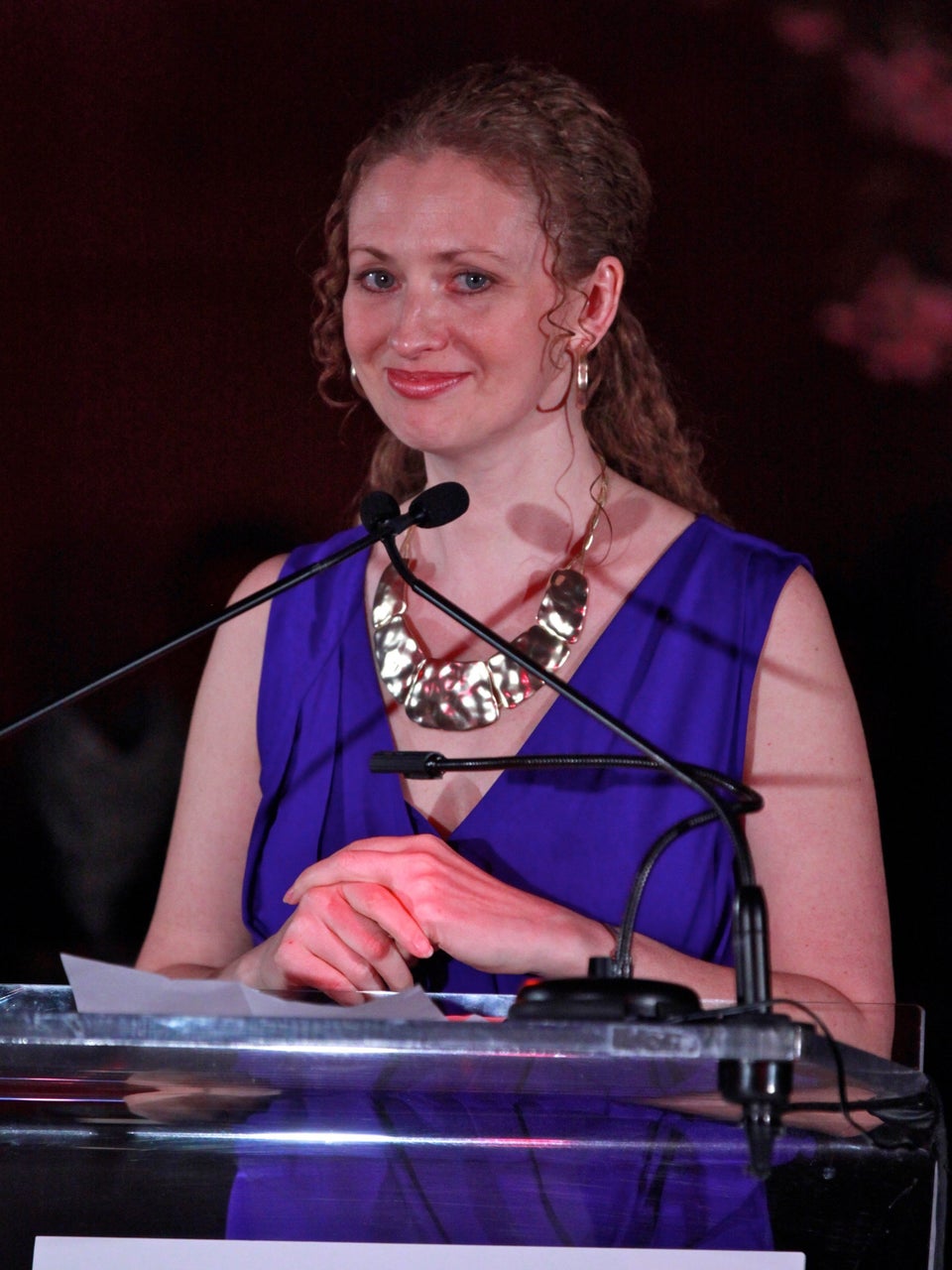 Charles Eshelman/Getty Images
Archbishop Antje Jackelen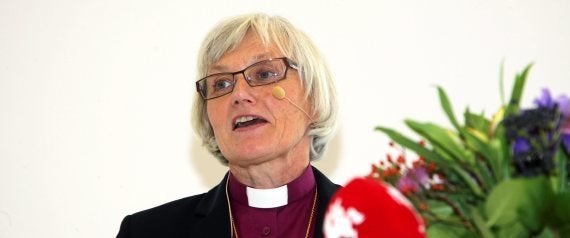 Daisy Khan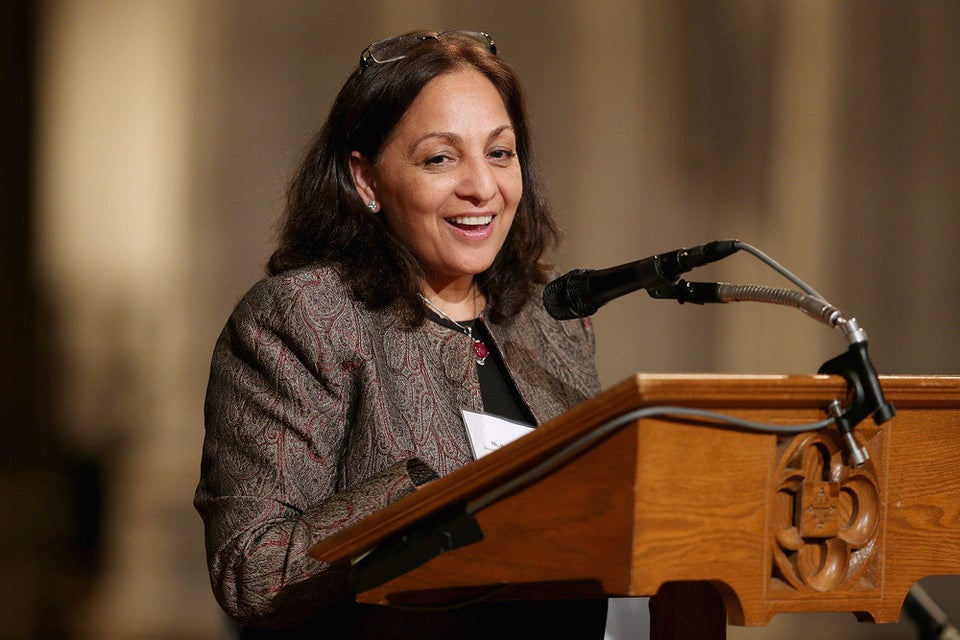 Chip Somodevilla/Getty Images
Bobbie Houston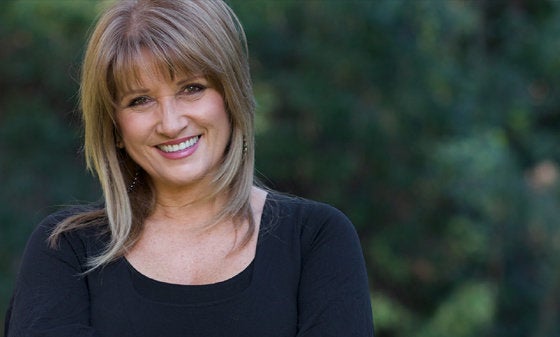 Ruth Messinger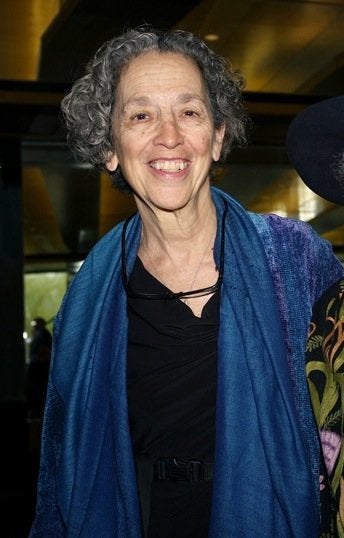 Shirin Ebadi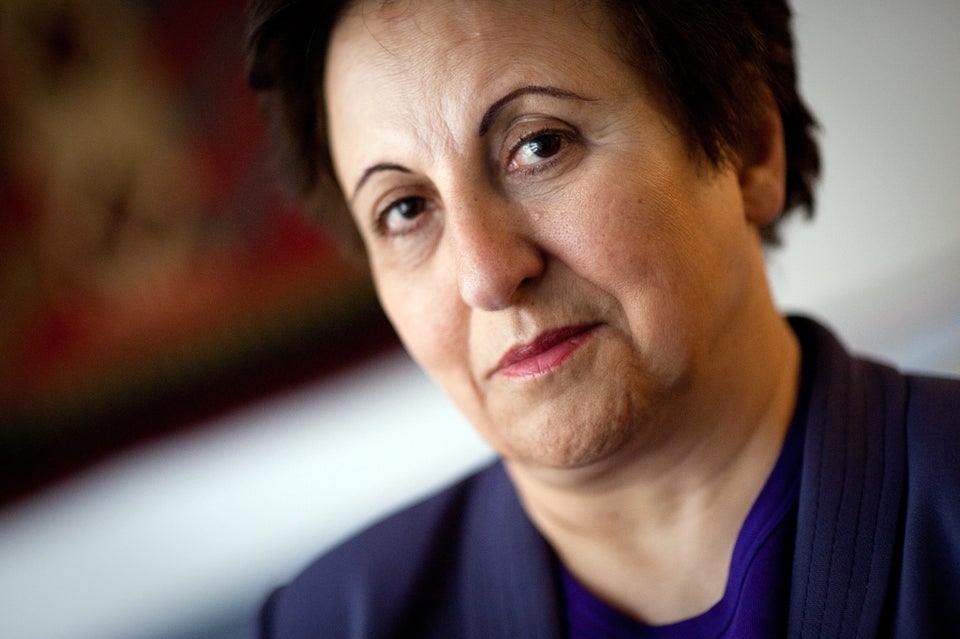 Sarah L. Voisin/The Washington Post via Getty Images
Lisa Sharon Harper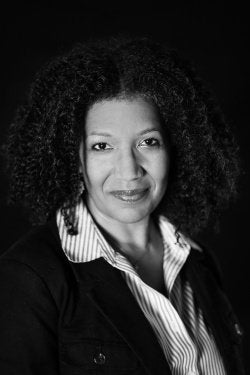 Dr. Amina Wadud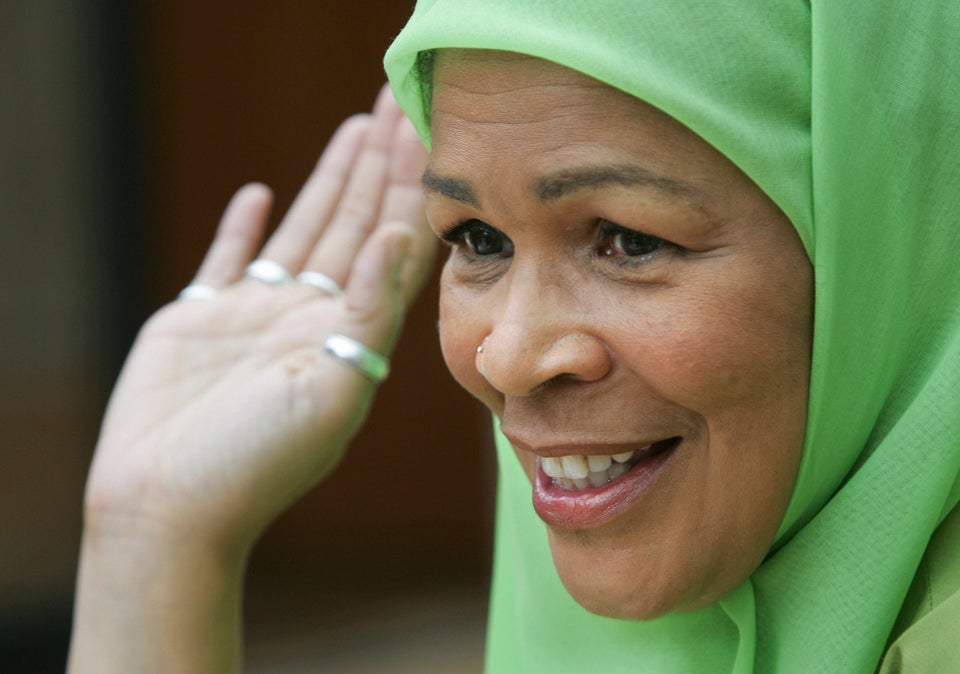 Lluis Gene/AFP/Getty Images
Liza Levy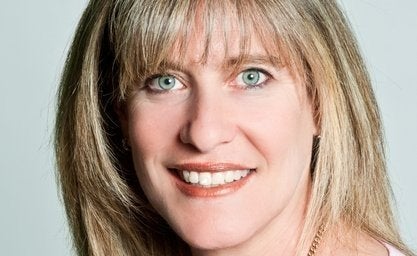 Starhawk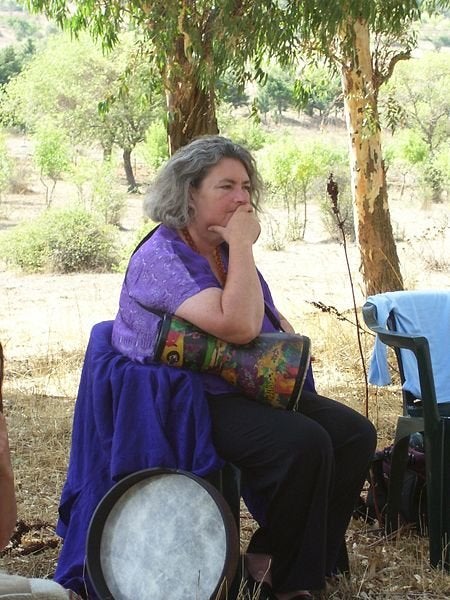 Anuradha Koirala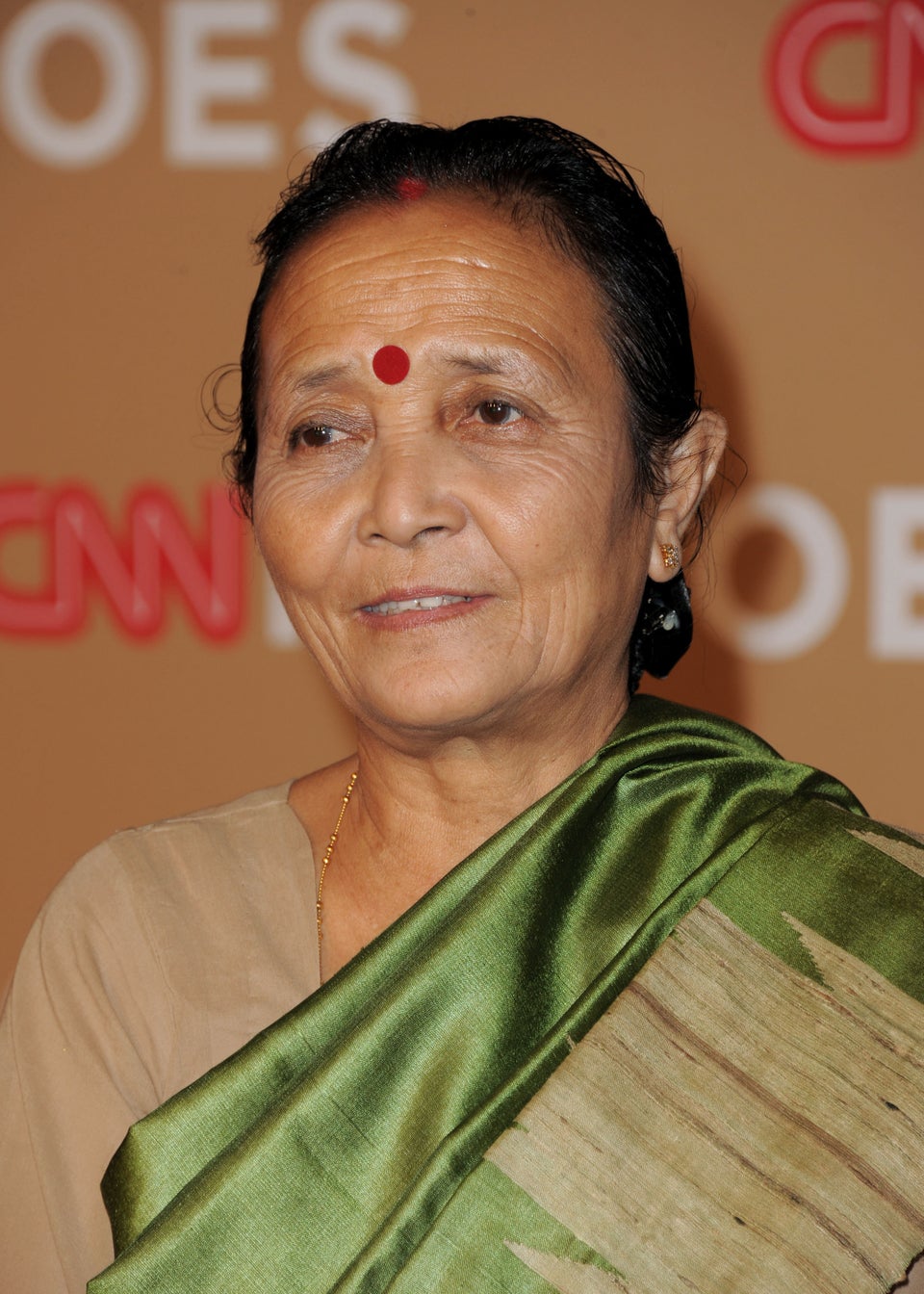 Jordan Strauss/Getty Images
Karen Armstrong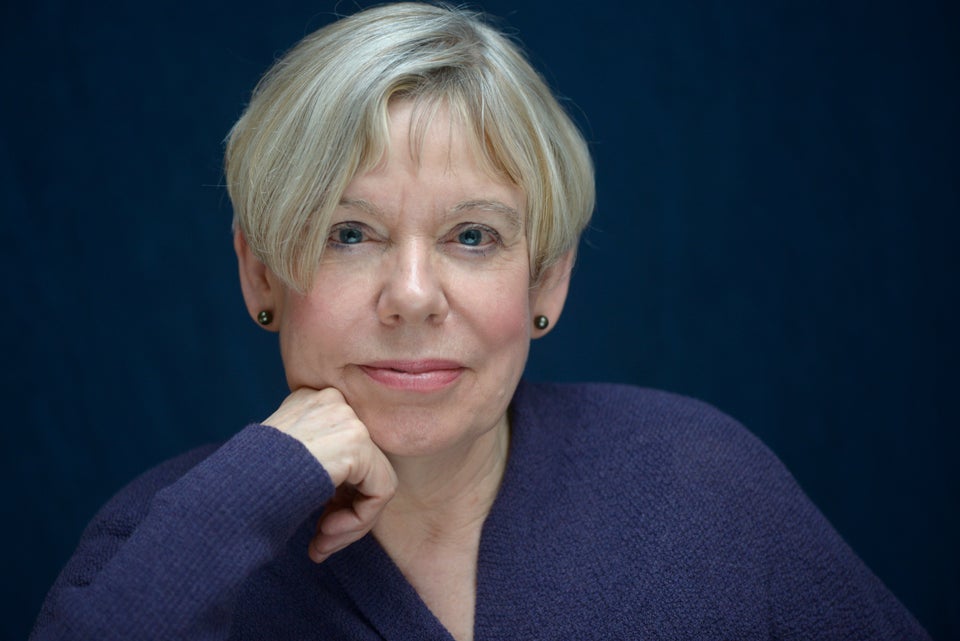 Ulf Andersen via Getty Images
Nadia Bolz-Weber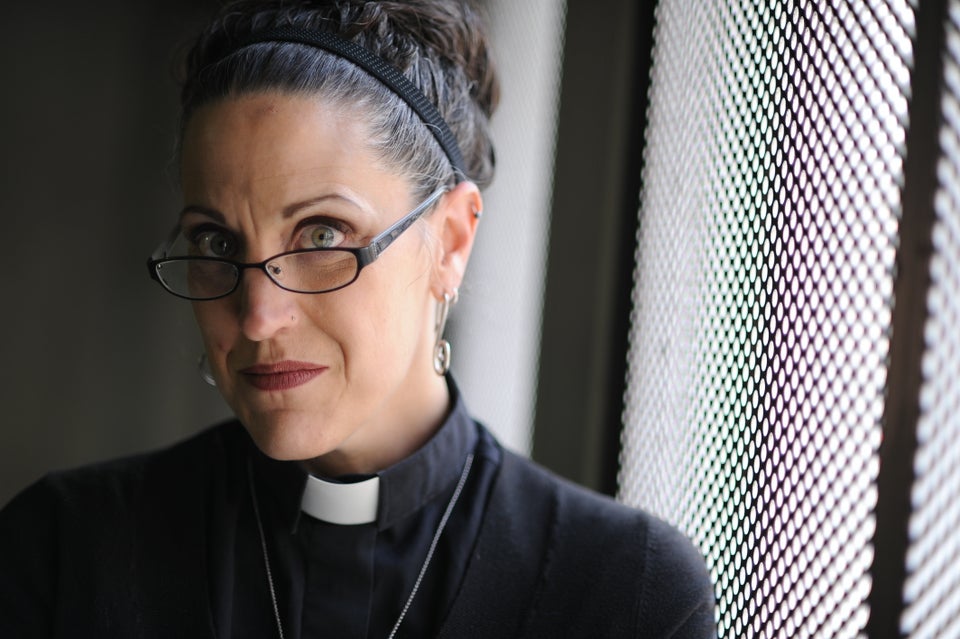 RJ Sangosti/The Denver Post via Getty Images
Sara Miles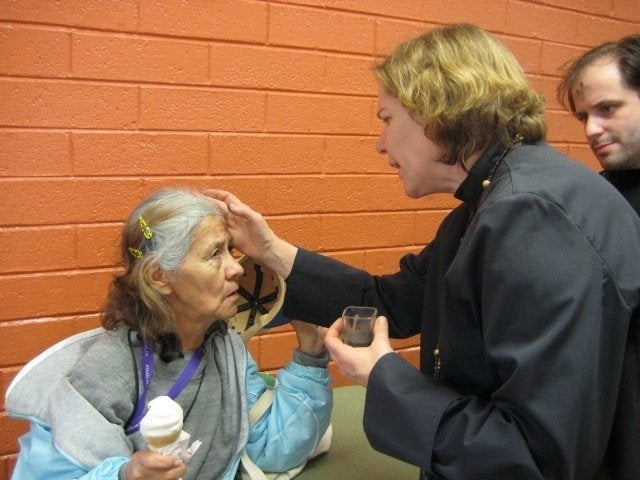 Linda K. Burton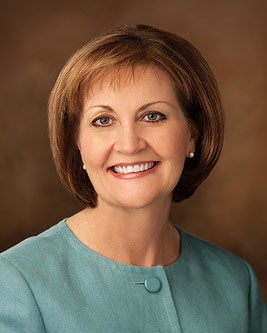 Dr. Nahid Angha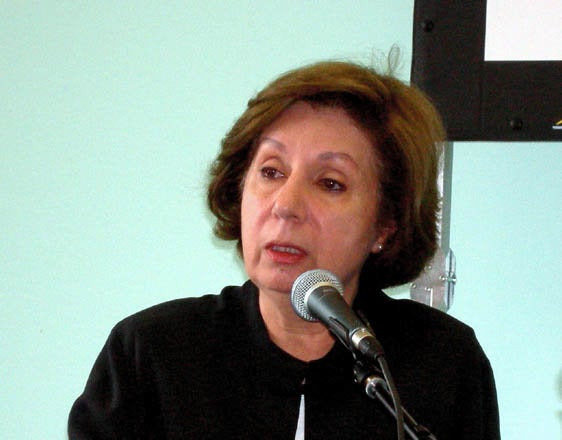 Duncan B. Ross/Wikimedia Commons
Elizabeth Eaton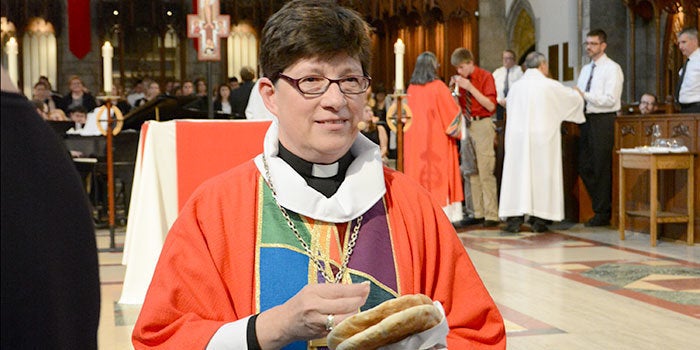 Barbara Brown Taylor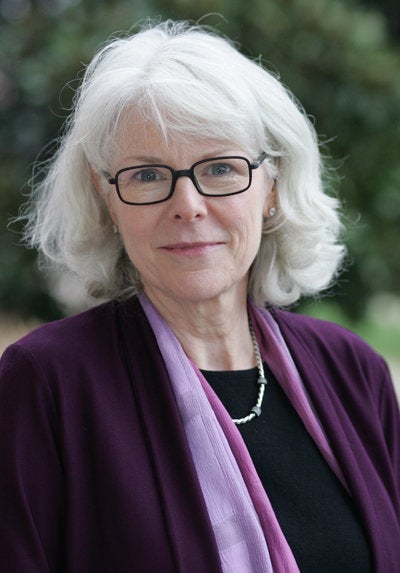 Barbara Brown Taylor/Piedmont College
Pema Chödrön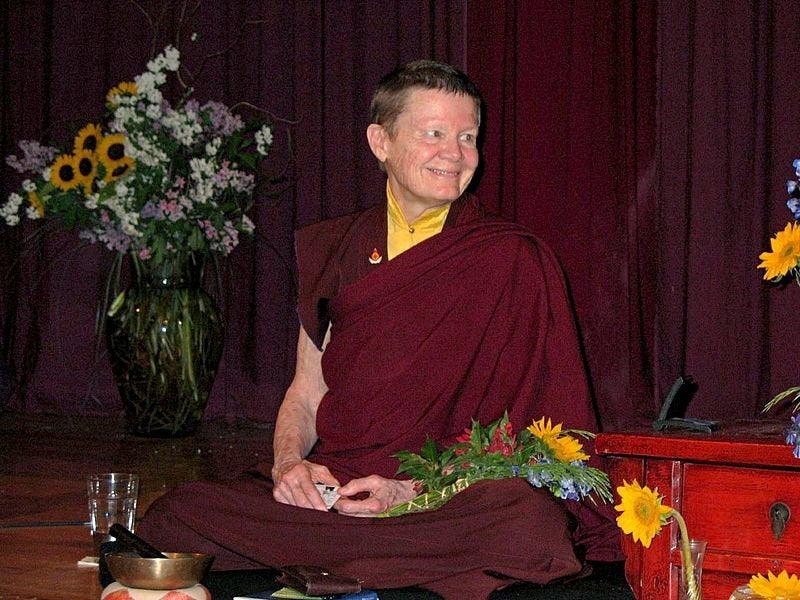 Professor Chung Hyun Kyung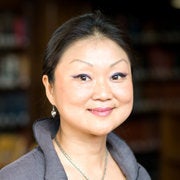 Christine Caine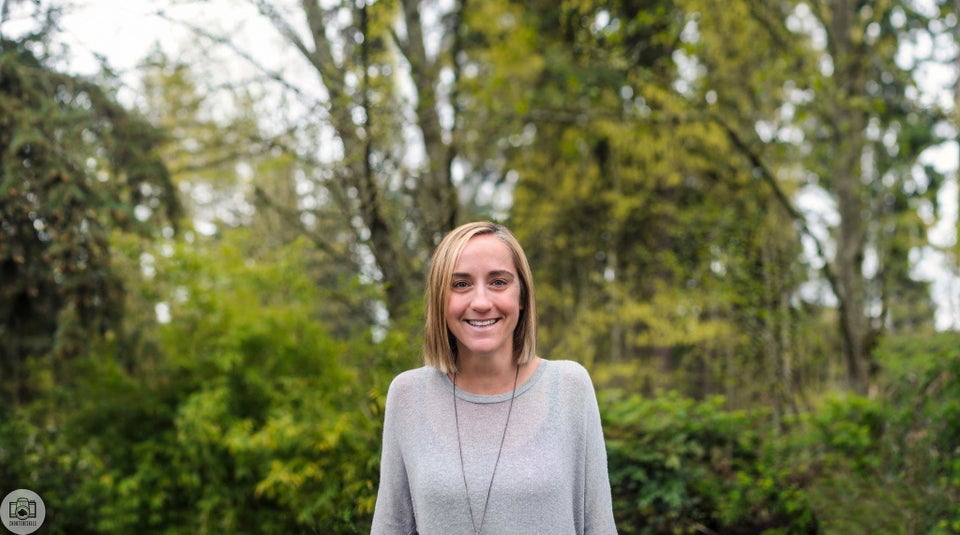 Tanner Wendell Stewart/500px
Amma the hugging saint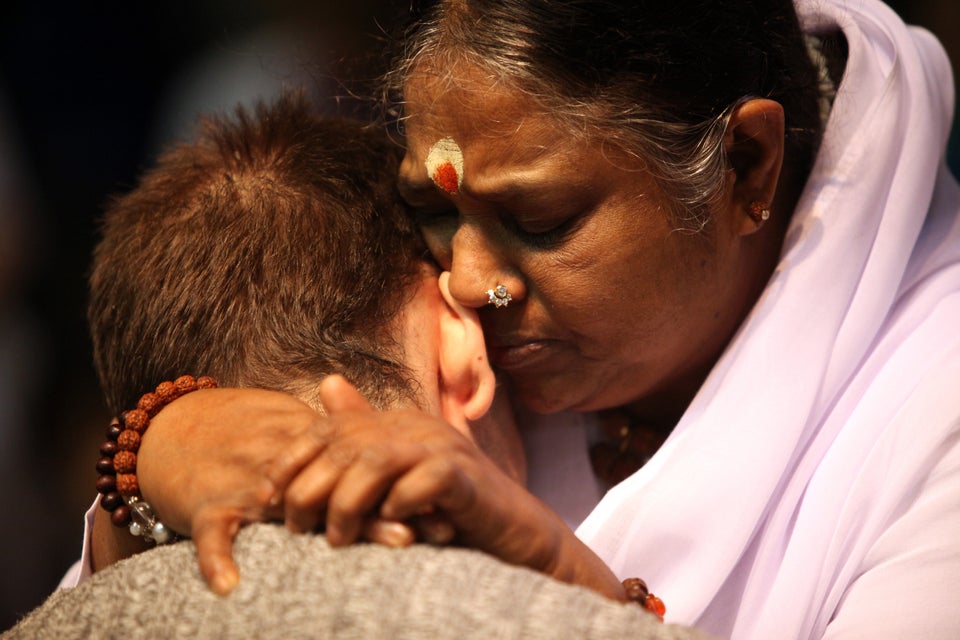 Dr. Pauline Muchina

Rabbi Julie Schonfeld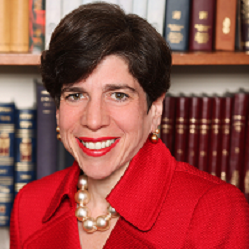 Sister Carol Keehan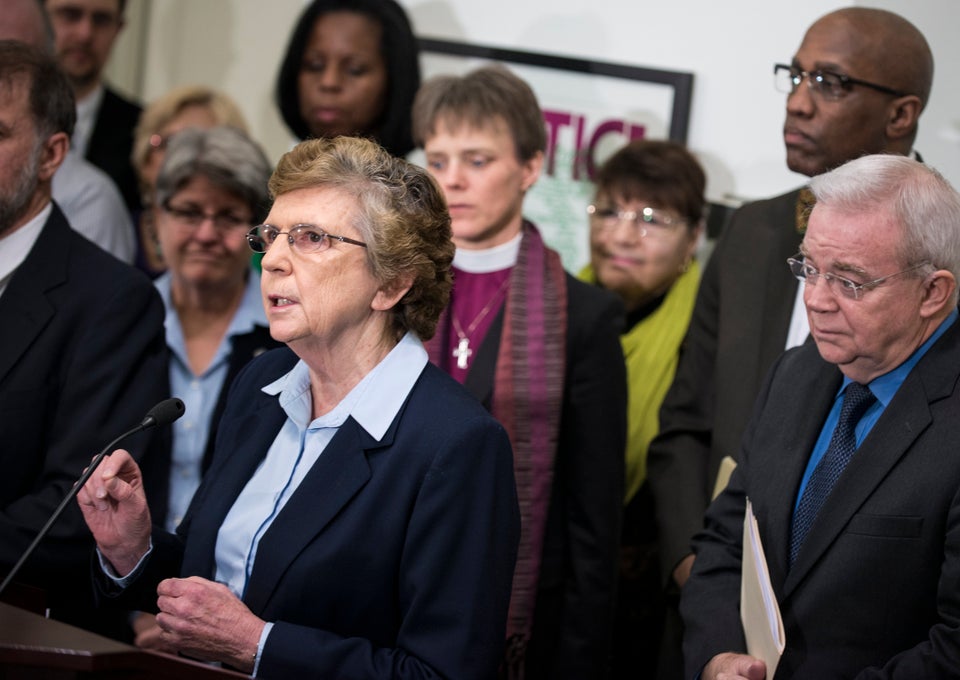 BRENDAN SMIALOWSKI via Getty Images