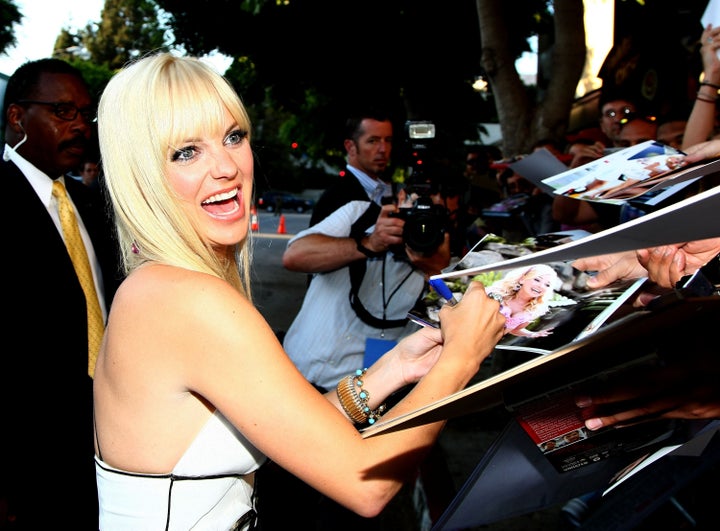 I have pretty much ignored the new Seth Rogen film Observe and Report coming out tomorrow. I saw him on the Daily Show earlier this week and all Jon Stewart talked about was his weight loss, and on SNL last weekend they made fun of the fact that he is in the second mall security guard comedy this season. Yes, you read it right. This is the second mall security guard film.
Over the last day I've started to notice some disturbing posts about the film and date rape. So I forced myself to watch the trailer and there for all the world to see is Seth Rogen raping the passed out Anna Faris (a woman who is supposed to protect from a streaker.) She is clearly not able to make a conscious decision, her eyes are closed and there is a trail of vomit on the pillow. She is being raped but since it's a comedy they can mitigate it by giving Rogen a moment where his brain goes "huh, maybe she's unconscious" and stops pumping briefly only to hear Faris shout out something like "Why are you stopping motherfxxxer?" Like that makes it ok. Passed out screaming implies consent. Bad premise.
I'm just wondering what some guys will think about when they come out of this film. We all know there is so much sexual violence perpetrated against women that having a film like this treat this epidemic so lightly is shocking.
And how can a film like this get an R rating? Depicting sexual violence as a comedic vehicle is just not ok. Seth Rogen used to be a stoner schlub and now he's a stalking, date raping mall security guard. He's going to play a super hero next in one of the comic book movies so his career is on the fast track.
Both Rogen and Faris have been offering excuses for the film and with all due respect Farris needs to seriously consider her career because funny and stupid (The House Bunny) is one thing, but making fun of being raped is in a whole different category.
To her credit even Faris thought the script would be toned down:
...when I read the script, I thought, "Well, this is Warner Brothers. This is a studio movie, so this is all gonna be softened up. It's a comedy, right?" So when we were shooting it, even the date-rape scene--or as I refer to it, "The Tender Love-Making Scene"--I just thought, "We'll shoot it, but it's not gonna be in the movie. I don't have to worry about that one." And yet there it is.
But I guess the point is that because the scene wasn't a problem and didn't need to be toned down shows us another example of Hollywood's misogynistic treatment of women. Do these guys (and probably some women) who greenlight these movies think about their sisters and daughters?
The message is that date rape is appropriate comic fodder for a mainstream Hollywood comedy. This film makes Knocked Up's sexism mild.
Sady at Tiger Beatdown sums it up best:
maybe I've reached the precise point at which I cannot be a "good sport" any longer and that is the point at which I am asked to pay ten fucking dollars plus however much a soda is these days for a movie that may very well insult me and every woman who's ever had an unwanted dick shoved into her body. I could talk about how, even though I got warned in advance, even though I won't be seeing the movie, the incredible frequency of rape and sexual assault in our society means that many, many victims of rape will see it, and the PTSD that often accompanies rape will mean that, for a joke, for some dipshit filmmaker's attempt at being edgy, they are going to experience all of the pain and psychological trauma associated with that experience, they are going to feel that rape all over again, there, in their seats, in the theater, and they are going to pay for the experience, and if they try to talk about what that filmmaker did to them it's probably going to get sidetracked into some conversation about the Sanctity of Art which is invariably given more consideration than their actual lives.
Here's an idea. Don't see this movie this weekend. Stand up and say no. Why should we spend our good money watching a movie where we get raped for comedic purposes?
Popular in the Community