Millions of people all over the world peacefully protested at women's marches on Saturday, speaking out about the need to elevate women's voices and concerns and to fight back against the agenda of President Donald Trump, among other issues.
"It was a forceful pushback to the notion that because a woman just lost the American presidency, women should not be leading the politics of the left. Women, everyone saw on Saturday, are already leading the left, reframing what has historically been understood as the women's movement as the face and body and energy of what is now the Resistance," Rebecca Traister wrote in New York Magazine.
Although the events were billed as women's marches, plenty of men came out in solidarity as well.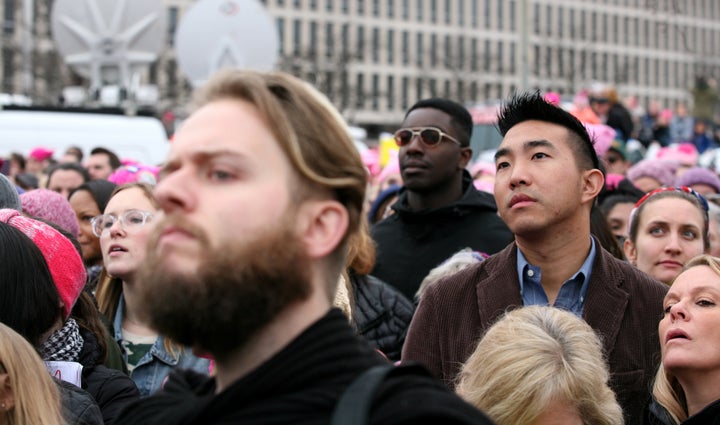 But some male politicians were far less supportive, going on social media and mocking and bashing the movement. Some lowlights:
"Will the women's protest be over in time for them to cook dinner?"
Atlantic County freeholder John Carman (R) posted his thoughts about the Women's March on Facebook. In response to criticism, he said "some people just have to get a sense of humor." He added that he supports women's rights but it's "not like we're in the 1700s."
"Ladies, I think you're safe."
Let's just quote the Chicago Tribune's lede for its story about Nebraska state Sen. Bill Kintner (R): "A Nebraska state senator who had cybersex with a woman on a state computer is facing criticism again for a retweet suggesting that demonstrators at a women's march weren't attractive enough to be sexually assaulted."
"Definitely a guy came up with the idea for the #womensmarch perfect way to get the wives outta the house."
Sean Todd, a Republican member of the town council in East Greenwich, Rhode Island, tweeted that it was nice that women were out of the house and marching Saturday. He later tweeted an apology, saying his joke was in "poor taste."
"[Y]ou also have a right to get slapped!"
J.R. Doporto, a city councilor in Carlsbad, New Mexico, wrote on Facebook that women do have rights ― including "a right to cook and a right to clean."
"I suggest you stop your b!tch!ng/protesting during this time," he added, noting that the NFL playoffs were on. "Because you also have a right to get slapped!"
"So a group of unhappy liberal women marched in Washington DC. We shouldn't be surprised; almost all liberal women are unhappy."
Mississippi state Sen. Chris McDaniel (R) mocked marchers in a Facebook post, adding, "But I do have a question: if they can afford all those piercings, tattoos, body paintings, signs, and plane tickets, then why do they want us to pay for their birth control?"
"In one day, Trump got more fat women out walking than Michelle Obama did in eight years."
An image with this meme popped up in a few places, getting GOP politicians in trouble.
The Cohoes City GOP in New York shared the photo on its Facebook page and quickly faced backlash.
"While our moderators often share GOP-related memes and posts, this one, which I assumed was done under the guise of being comedic, clearly missed the mark," Cohoes GOP Chairman Chris Davis said in a statement.
Indiana state Sen. Jack Sandlin (R) also got into trouble for sharing the post on his Facebook page, although he claimed he didn't put it there: "It's unclear to me how this ended up on my page, but I have removed it. This message in no way represents my views toward women and I sincerely apologize to anyone who may have seen it."
North Carolina Insurance Commissioner Mike Causey (R) also had to apologize for sharing the post, saying it "represented a momentary lapse in judgment."
Want more updates from Amanda Terkel? Sign up for her newsletter, Piping Hot Truth, here.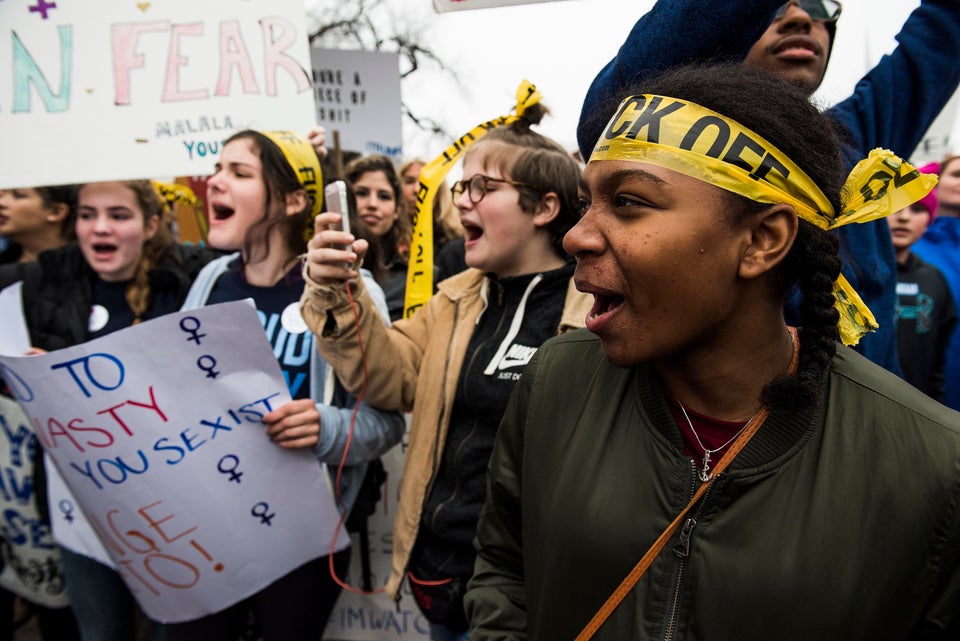 Women's March On Washington
Popular in the Community