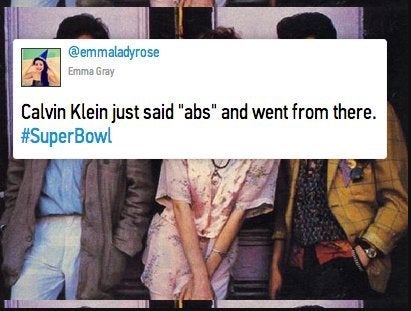 Super Bowl commercials are now one of the most anticipated parts of the big game, but that doesn't mean the ads are always clever. Sex sells and -- if some Super Bowl advertisers are to be believed -- so does sexism. In anticipation of this year's game, we compiled eight of the most sexist Super Bowl adsever. Unfortunately, many of this year's commercials used the same unimaginative and sex-saturated plot lines.
Audi, too, made a serious misstep with a prom-themed commercial in which a high school boy kisses his crush -- without her permission -- and returns home a "brave" hero.
Miss Representation, a documentary and campaign to change the way women and girls are portrayed in the media, encouraged Twitter users to use the hashtag #notbuyingit in response to sexist commercials and the products they hawk.
So what did you think? Look at what some women on Twitter said.
LOOK: Women React On Twitter To Sexist Super Bowl Ads