Note: This article, about an exhibition aptly called "Sex Monsters," contains images that may not be suitable for work. Consider yourself warned.
Is it just us, or does there seem to be a ceaseless flirtation between the art world and all things NSFW? Most often this hushed interaction takes the shape of scandalous nude portraits, ranging from suggestive to voyeuristic, or perhaps some light erotica best described as vanilla.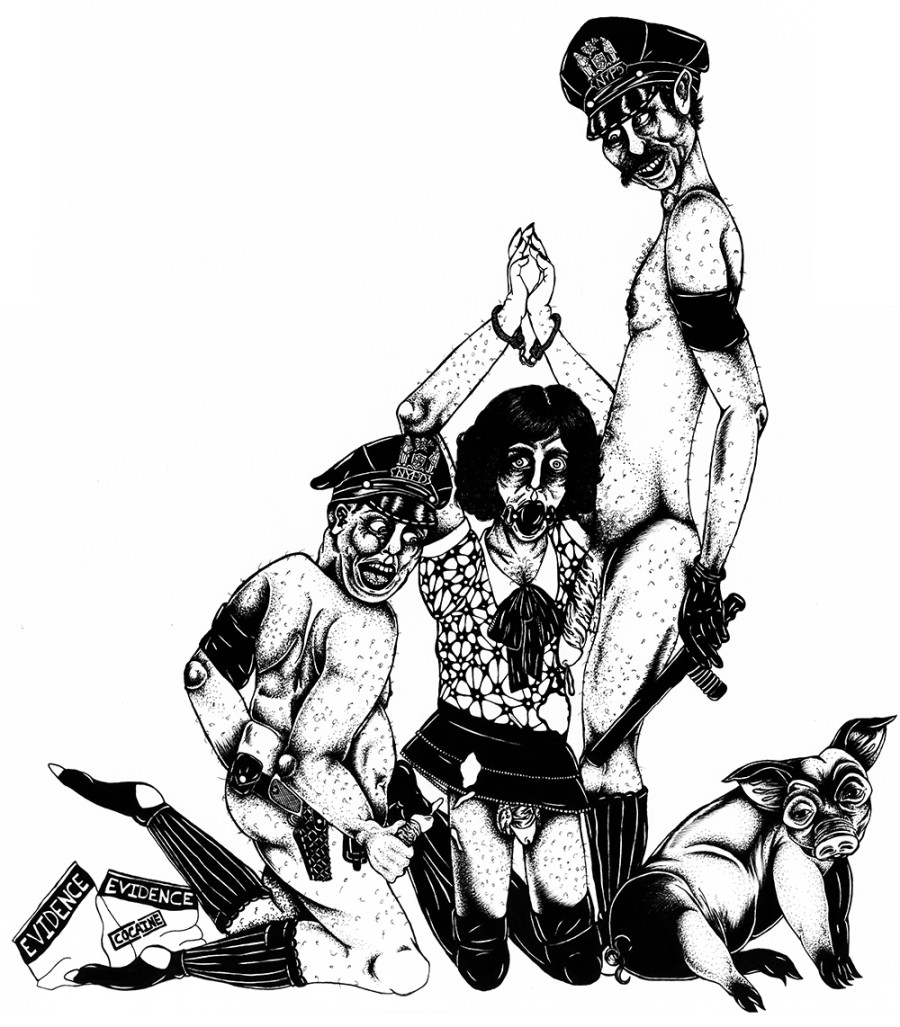 Jennifer Calandra
If most erotic artworks consist of a conventionally sexy lady making eyes at the viewer, this New York happening is a small dog getting voraciously physical with his chew-toy -- far more bizarre, nasty and impossible to look away from. Featuring 10 contemporary artists, "Sex Monsters" doesn't just depict sex, it conjures those tingly feelings of attraction and repulsion through much less obvious object, thus mimicking the sexual sensations themselves.
Through a selection of works you'd never want to admire in the presence of a parent, the show entangles the viewer in a sweaty, sticky visual event that is sure to cause heavy blushing and shortness of breath. Exploring topics from prostitution to fetishism to gender-bending, "Sex Monsters" bids farewell to heteronormative depictions of sexual interactions, opting to transform the visual vocabulary into more transgressive territory.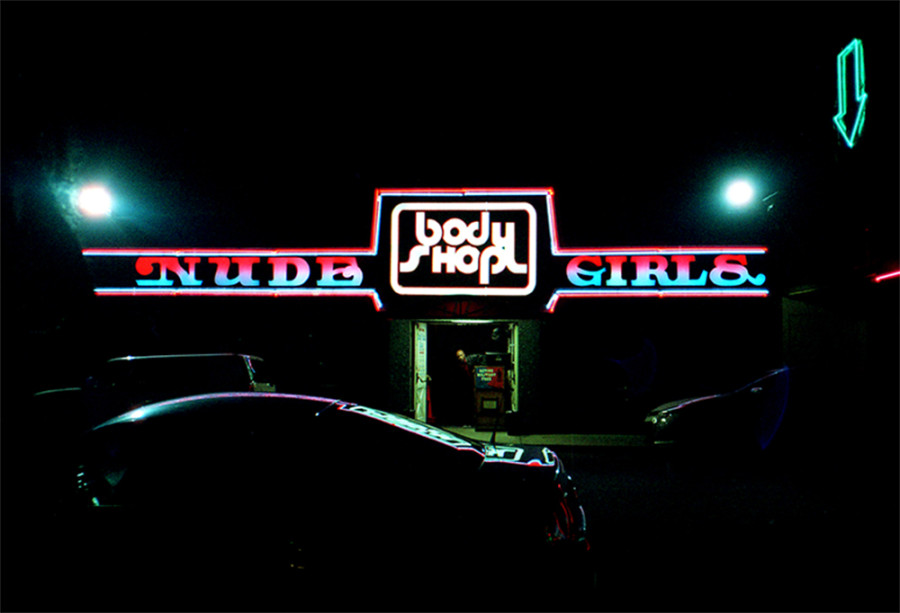 Mike Krim
Mike Krim's neon-tinged photographs turn strip clubs into a contemporary Edward Hopper piece, while Lorenzo Fariello captures a swarm of condom wrappers, the metallic plastic units mirroring gems in a treasure chest. And then there's Jennifer Calandra's Robert Crumb-esque graphic illustration of a naughty cop orgy -- unsettling, funny and arousing all at once.
"Sex Monsters" features work by Mike Krim, Pietro Cocco, Jennifer Calandra, Lorenzo Fariello, Amy Hood, Jonathan Leder, Sean Maung, Chelsea Nyegaard, Robert Farber and Kilroy Savage. The show will be on display from September 11 to September 13, 2014 at No Romance galleries in New York; a short zine will accompany the exhibition. Get a sneak preview of the NSFW goodies below, but we have a feeling you'll have to attend to see where the wildest things are.
REAL LIFE. REAL NEWS. REAL VOICES.
Help us tell more of the stories that matter from voices that too often remain unheard.
BEFORE YOU GO
PHOTO GALLERY
Hotter Than July