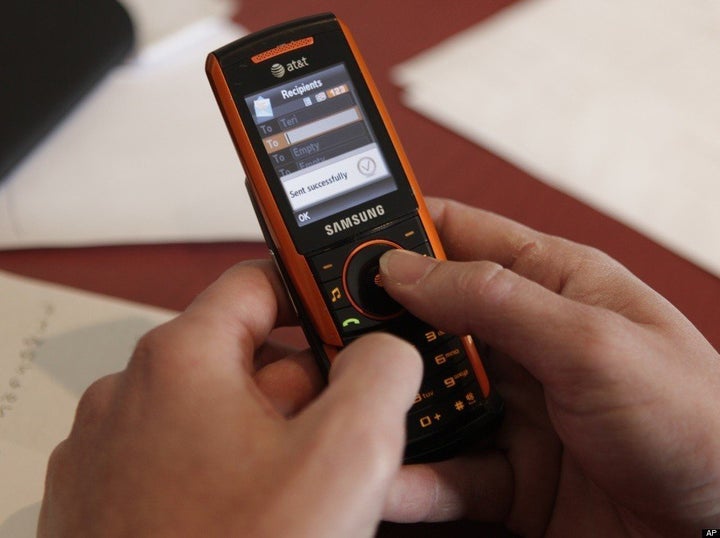 Sending provocative or explicit messages and photos over cell phones and computers has become increasingly popular among American teenagers in recent years.
The popularity of sexting has sent parents, school officials and legislators scrambling to figure out how to address the issue.
It's become obvious that sexting won't go away over night. The question remains: is it parents, schools or law enforcement's job to intervene?
In some school districts, such as Kelso, Wash., sexting policies have recently been put in place to deter students and catch perpetrators.
KATU News reports the Kelso School Board voted Monday, Feb. 7, to allow school officials to confiscate cell phones from any student suspected of sexting. The device is then searched for evidence of inappropriate messages and photos.
Students caught engaging in sexting could face suspension or expulsion. The American Civil Liberties Union has objected to the policy, claiming it infringes on individual privacy rights.
The New York Department of Education has also moved to ban sexting. The rules would mean 90-day suspensions for students caught sexting. Students could get in trouble not just for messages sent during school, but at home as well.
States Move To Criminalize Sexting
Across the country, many legislators have recently passed, or are in the process of passing, state laws that criminalize sexting.
Before there were official sexting laws, young people caught distributing sexually explicit photos of themselves or others were sometimes charged with felony penalties for child pornography. The felony can carry punishments such as jail time, steep fines and induction into the sex offender registry.
While lawmakers are suggesting that sexting should be classified as an illegal act, most are looking to divert young people into educational programs instead of overloading the juvenile justice system.
In New Jersey, Assemblywoman Pam Lampitt introduced a bill last year that would let first time offenders take an informative course in lieu of harsher punishments.
The legislation requires the attorney general's office to create a program to teach teens about the criminal penalties and social consequences of sending or receiving nude or seminude images through cell phones or computers. The educational components would include lessons on how the uniqueness of the Internet can produce long-term and unforeseen consequences after photographs are posted and the connection between cyber-bullying and the posting of sexual images.
This week, Texas State Senator Kirk Watson brought a similar bill to the legislature in his home state -- with one caveat: parents would also be forced to attend the educational seminars along with their child.
According to the Houston Chronicle, being charged with sexting could carry a Class C misdemeanor, for which the youth and a parent would have attend classes about the potential harm caused by sexting.
The policy would make parents assume greater responsibility for their child's actions, while learning about sexting themselves.
Popular in the Community