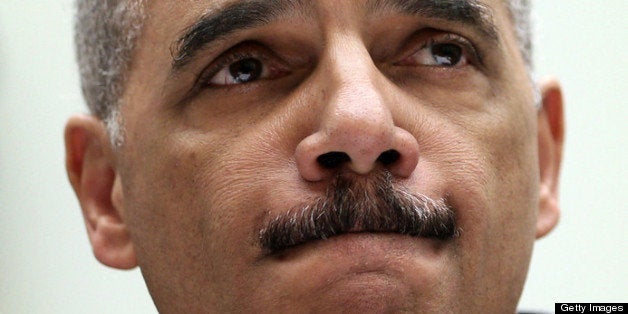 Inmates with mental illness are far more likely to be sexually abused than other inmates, according to a new report by the Department of Justice.
The report, released late last week, found that "In federal and state prisons, people with symptoms of serious psychological distress were nine times more likely than those with no symptoms of mental illness to be assaulted by another inmate," according to a press release spurred by the report from Just Detention International.
"Jail inmates with symptoms of serious mental illness were five times as likely as those with no symptoms to report inmate-on-inmate abuse," the release said. Those statistics are all the more troubling, because a quarter of all jail inmates suffer from serious mental illness, according to the release.
"The fact that so many people with mental illnesses are being locked up is, in itself, profoundly disturbing," Lovisa Stannow, Just Detention's executive director, said in the release. "It's simply unacceptable that, while behind bars, these inmates are subjected to horrific sexual abuse rather than getting the help they need."
Overall, the report found that 4 percent of inmates in prisons and 3.2 percent of inmates in jails reported being sexually abused. Allen Beck, Senior Statistical Advisor for the Bureau of Justice Statistics, told The Huffington Post in an email that "of the 1.4 million adults held in prison, an estimated 57,900 said they had been sexually victimized." Of the 720,000 adults in local jails, 22,700 said they had been sexually abused, according to Beck.
LGBT inmates also reported "very high" rates of abuse, Just Detention said.
"Among men and women who identify as not being straight, roughly one in eight prisoners (12.2 percent) and one in twelve jail inmates (8.5 percent) were sexually abused by another inmate; 5.4 percent of LGBT prisoners and 4.3 percent of LGBT jail inmates reported being victimized by staff," the release said.
Inmates were just as likely to be victimized by fellow inmates as by staff, the report found.
In state and federal prisoners, "2 percent reported an incident involving another inmate, while 2.4 percent reported being abused by facility staff. Among jail inmates, 1.6 percent reported being victimized by another inmate, compared with 1.8 percent reporting abuse by staff," the release said.
The report concluded that female inmates were significantly more likely than males to suffer abuse behind bars. "The rates of inmate-on-inmate abuse were four times higher in women's institutions than in men's institutions (6.9 percent versus 1.7 percent)," according to the press release.
Calling all HuffPost superfans!
Sign up for membership to become a founding member and help shape HuffPost's next chapter
BEFORE YOU GO