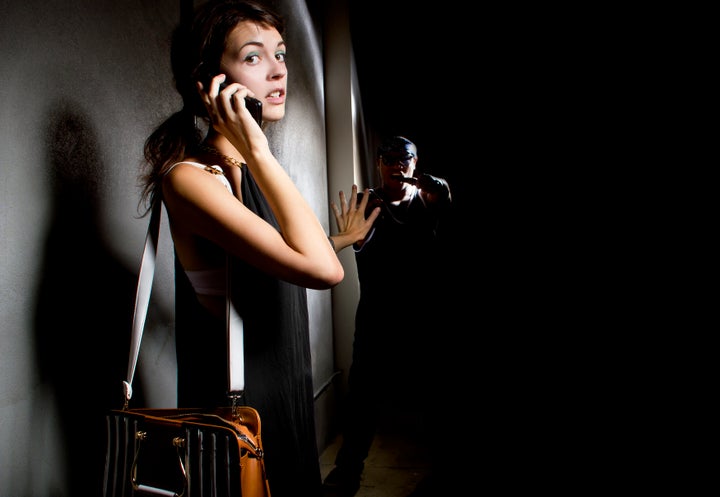 A lie I tell my female relatives is that I carry pepper spray. My mom gave me a small, pink keychain canister of pepper spray a few years ago after a young woman was kidnapped and sexually assaulted on the same block as my college apartment. When I moved from Austin to Brooklyn two years later, the pepper spray stayed behind in Texas. The lie is that I've since replaced it and carry a new keychain canister with me when I walk around New York City.
My female relatives ask me if I carry the pepper spray because they worry about me -- a young, single woman walking around in a big city they're unfamiliar with, often alone at night. They want to know that I have a way of protecting myself in case a strange man ever approaches me on the sidewalk, or someone makes me feel threatened and unsafe. They know that this happens to women often, and it's why a lot of people carry pepper spray or other small weapons with them -- as self defense, just in case something happens.
"I'm bothered by solutions like the one Athena offers -- a way for women to feel safer from bad men, instead of a way for bad men to realize they are bad and stop attacking women."
This same worry is the reasoning behind a new product by Roar for Good called Athena, which is advertised on the product's Indiegogo page as "smart safety jewelry to reduce assaults." Athena is a small circular device with a tiny button on it that, when activated, sends a distress text to family and friends with the wearer's location and sounds a very loud alarm ("louder than a freight train," according to the Indiegogo page). The idea is that a woman wearing Athena can feel safe and protected knowing that she can call for help before an attack ever happens.

"The stats are horrifying," reads the Athena Indiegogo page. "One in four women on a college campus will be sexually assaulted. One in five women has been a victim of rape or attempted rape. This is unacceptable, and ROAR is focused on developing solutions to help make a difference. We want to redefine the status quo -- and believe that it's possible."
Those stats aren't untrue. By the most recent CDC estimate, about 1 in 5 women and 1 in 71 men report experiencing rape at some point in their lives, and 1 in 20 women and men experience some other form of sexual violence. Athena, with its sleek unisex design, can be worn by anyone who would feel safer with a tiny security system affixed to their belt loop, or worn around their neck. And judging by the outpouring of money and support for Athena, it seems it would make a lot of people feel safer.
Athena's Indiegogo funding goal was $40,000, but donations have far surpassed that amount. The goal was met in just 48 hours, and 10 days later, at press time, funds reached $177,679, or more than four times the goal. Several of the incentives for donating to Athena's Indiegogo include discounted devices, which will be released in Spring 2016 and sold for $99. A big enough donation to the Indiegogo basically serves as a pre-order for an Athena.
My initial reaction to Athena was that it seemed like a smart idea, but something about it irked me. I hate that, in 2015, we still have to create devices that feed on the fear most women have of being raped or assaulted, and have to come up with new ways to make women feel safe in public. I'm also bothered by solutions like the one Athena offers -- a way for women to feel safer from bad men, instead of a way for bad men to realize they are bad and stop attacking women.
The co-founders of Roar for Good recognize this problem and address it on the Indiegogo page. "We don't want to just put a bandaid on the problem," reads the description. "In addition to the jewelry, we are committed to getting to the root causes of these attacks."
Co-founded by Yasmine Mustafa and Anthony Gold, Roar for Good is based in Philadelphia and is "committed to reducing violence and empowering women." The company does this by creating devices like Athena, investing in non-profits that teach youth about empathy and healthy relationships, and donating proceeds to campaigns that raise awareness about dating violence.
"Women shouldn't have to hit a button and wait to be saved."
Supporters who have donated money to the Indiegogo campaign have been leaving comments on the page. These comments are mostly filled with gratitude and notes about how excited they are to give Athena devices to their daughters, wives, and girlfriends. "Can not [sic] wait for my girls to receive the Athenas but pray they never need to activate them," reads one comment.
"I feel this will empower my wife when I am not near enough to help her," reads another. "Saftey [sic] is my main concern for her in this day and age."
The ideal, of course, is that no one would have to even think about buying something like Athena. The goal would be to end assault and violence against women and eliminate the fear that pushes people to donate money to things like Athena -- the fear that convinces them to wear an alarm on their bodies to keep them safe. The goal would be for my relatives to stop asking if I carry pepper spray, and for me to stop feeling like by not carrying any, I'm somehow more safe.
Athena takes its name from the greek goddess, who according to GreekMythology.com, "was fierce and brave in battle." I asked some girlfriends if they would consider buying and wearing an Athena, a little tiny greek goddess device, and one told me that, no, she wouldn't, although she's carried pepper spray in the past for the same reasons.
"I think it would make me feel scared," she said. "Pepper spray made me feel strong. If I'm getting attacked I want to fight. I don't want to hit a button and wait to be saved."
I feel the same way. If someone is attacking me, I want to fight. I want to fight even now, safe at home. Women shouldn't have to hit a button and wait to be saved. We should be fierce and brave in battle, like Athena would have been.
But based on how quickly the Athena device exceeded its funding goal, and based on the stories of assault we read about every day, we just aren't there yet. It's awful we aren't there yet.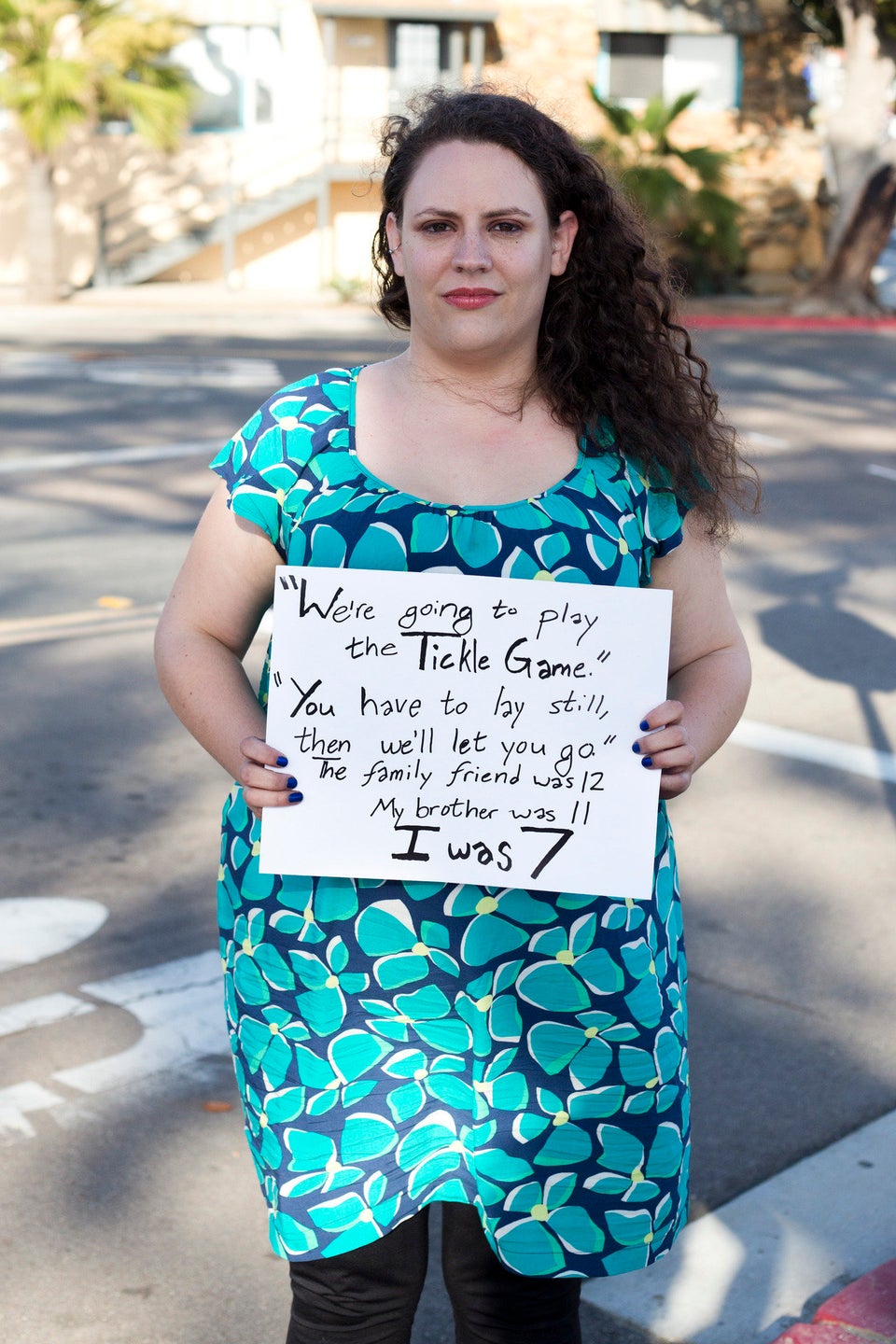 40 Powerful Images Of Surviving Sexual Assault
Support HuffPost
The Stakes Have Never Been Higher
Related
Popular in the Community