The 2018 Winter Games in Pyongchang, South Korea, is making the fight against sexual assault a higher priority than ever before at the games, unveiling four support centers providing resources for victims in a myriad of languages.
The centers stem from a recommendation following the 2016 Summer Olympics in Rio de Janeiro that each Olympic Games create ways to safeguard workers and spectators, the International Olympic Committee told HuffPost in a statement.
Pyeongchang's Organizing Committee decided to create spaces, mainly in spectator areas that are near police outposts. These centers cater to the Olympics workforce and ticket holders ― groups that have been reportedly subjected to sexual violence during past Olympics.
For athletes, medical clinics are equipped with a team of 10 psychologists and psychiatrists prepared to respond to any complaints of abuse, Susan Greinig, the IOC's safeguarding officer, said at a news conference last week.
Jeon Won Hee, who has been manning one of the four centers, called the initiative "symbolic."
"This is very meaningful, but the more important thing is knowing that sexual violence can occur anywhere at any time," she told NBC News.
Gangwon-do, the province that includes Pyeongchang, provided funding for the centers, Mic reported. They're open eight hours a day, with a phone hotline available in 13 languages at night.
"If something happens, we want to provide emergency counseling, medical and legal support," said Kwon Eun-jin, head of women's welfare for the province.
Greinig said the IOC has been working to prevent harassment and abuse for several years. For the Rio Olympics, she noted, the IOC implemented hotlines for reporting abuse and launched a safeguarding program in which an officer was available to field complaints.
The fact that sexual activity goes hand in hand with high-stakes athletic competition is no secret. U.S. figure skater Adam Rippon, for example, openly commented on the condom selection in Pyongchang over the weekend.
But the Olympics brings together people from different cultures who hold various perspectives on appropriate behavior, said Kristen Dieffenbach, associate professor of athletic coaching education at West Virginia University and an executive board member for the Association for Applied Sport Psychology.
Some "make a big deal of young girls, there's an enthusiastic party culture," Diffenbach noted. "There are teams that stay away from the Olympic Village for that reason. It's very analogous to the first week of college, or spring break week."
Sexual violence has affected Olympic athletes for years. Larry Nassar, the former USA Gymnastics and Michigan State University team doctor, was sentenced to prison this month for sexually abusing hundreds of young athletes, including Olympic medalists.
"Sport's an odd place fraught with some of the nuances of abuse," Dieffenbach said. "You have a whole realm of issues related to just the power dynamic and what constitutes abuse, is it screaming at an athlete, pushing them to be their best? There are a lot of people who would debate where that line is."
Yet the reckoning that has held abusers to account has only taken off in recent months, propelled by the #MeToo movement.
"MeToo allowed us all to see that it's not the victim's fault, being sexually harassed," said Sungsook Kim, a Catholic nun who runs one of the Olympic Village centers. "It gives courage to the victims."
Related
Before You Go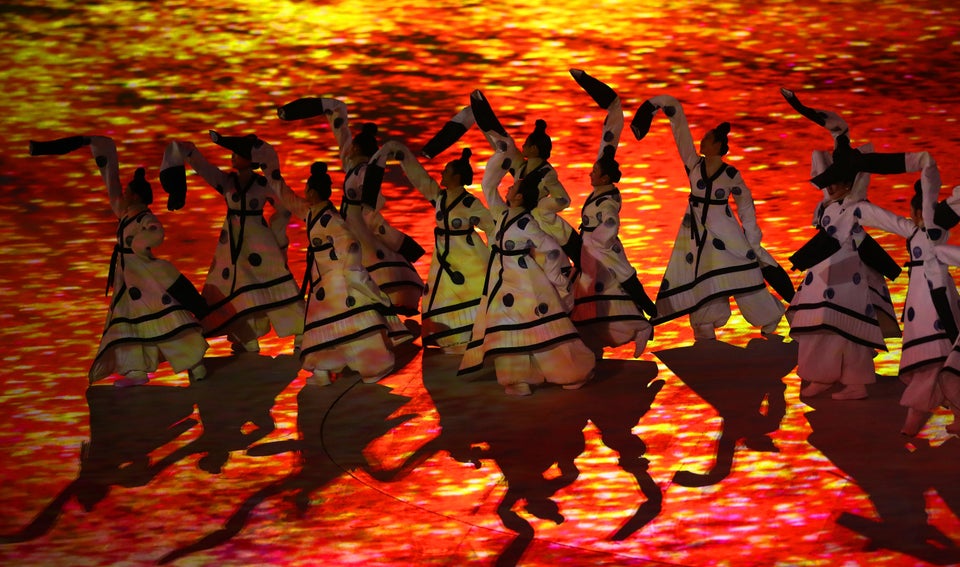 Highlights from 2018 Winter Olympics Opening Ceremony
Popular in the Community