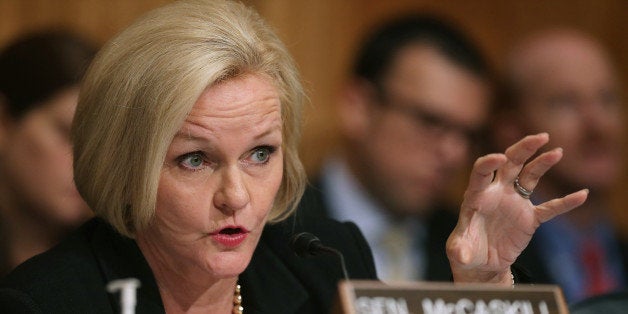 WASHINGTON -- As universities and colleges face heightened scrutiny over their handling of campus rape, two Democratic senators want to expand public school health education to require high schoolers to learn about sexual assault.
The Teach Safe Relationships Act of 2015, introduced on Tuesday by Sens. Claire McCaskill (D-Mo.) and Tim Kaine (D-Va.), would require that health education in public secondary schools include learning on "safe relationship behavior" aimed at preventing sexual assault, domestic violence and dating violence. Under current federal law, health and sex education classes needn't include sexual assault prevention.
The legislation came out of a meeting between Kaine and members of One Less, an education group that advocates for survivors of rape and sexual assault, at the University of Virginia. The school drew national attention in November, when Rolling Stone published a bombshell article recounting the brutal gang rape of a young woman at a fraternity house. Although the story has since been partially discredited, UVA has been accused of failing to address sexual assault and violence.
McCaskill, who also authored legislation to combat military sexual assault, stressed the importance of spreading awareness among young people before they reach college. "One thing we've learned in our work to curb sexual violence on campuses and in the military is that many young people learn about sex and relationships before they turn 18," she said in a statement.
Kaine added that "many students are leaving high school without learning about these crimes that disproportionately impact young people."
"With the alarming statistics on the prevalence of sexual assault on college campuses and in communities across the country, secondary schools should play a role in promoting safe relationship behavior and teaching students about sexual assault and dating violence," Kaine said.
The Education Department is investigating 95 colleges and universities for their handling of sexual assault cases. A survey released by the department in December found that females aged 18 to 24 are most likely to experience sexual violence, and in most cases the attack is perpetrated by someone they know.
Kaine and McCaskill said they hope to tuck their legislation into a reauthorization of the Elementary and Secondary Schools Act, more recently known as No Child Left Behind. A rewrite of the landmark education law is expected in the coming months, with hearings already underway in the Senate Health, Education, Labor and Pensions Committee.
Formal negotiations on the revised law, which have not yet begun, will be led by the committee's chairman, Sen. Lamar Alexander (R-Tenn.), and its ranking member, Sen. Patty Murray (D-Wash.). It's too early to determine how the Kaine-McCaskill bill would fit into the process, but the senators likely will find an advocate in Murray.
"Senator Murray certainly agrees that prevention efforts, like raising awareness about sexual violence and educating students about healthy relationships, are critical to fighting back against sexual assault and ensuring students are safe in every learning environment," Murray spokeswoman Helen Hare told The Huffington Post in an email. "She looks forward to working with Senators Kaine and McCaskill on this and many other issues as conversations about reauthorizing the Elementary and Secondary Education Act continue."
It's unclear whether Republicans on the committee will be as supportive. The issue of sexual education has often proved a sticking point for conservatives, who have pushed for abstinence-only education. A spokesman for Alexander did not immediately return a request for comment.
CORRECTION: A previous version of this story stated that the Justice Department is investigating 95 colleges and universities for their handling of sexual assault cases. It is the Education Department.
Before You Go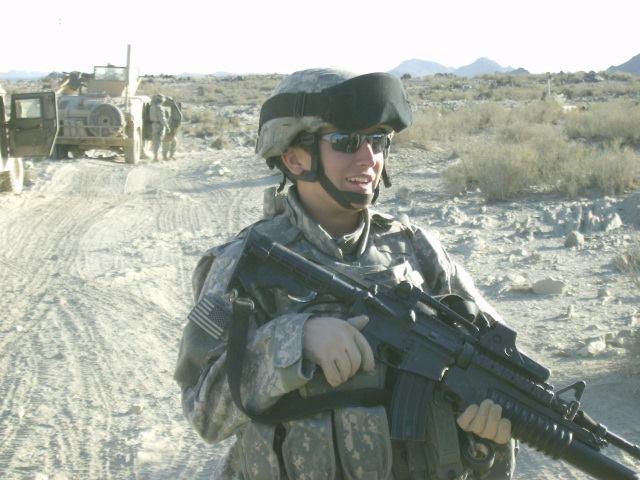 The Faces Of Military Sexual Assault
Popular in the Community