The Rape, Abuse & Incest National Network estimated calls to its National Sexual Assault Hotline were 147 percent higher than usual, the organization tweeted Thursday. Wait times for callers were unprecedented, RAINN added.
Upticks in calls to crisis hotlines are common when sexual assault is in the news, RAINN told Time, but Thursday's surge was huge. Calls to the hotline following the release of the "Access Hollywood" tape in which then-GOP presidential nominee Donald Trump bragged about grabbing women "by the pussy," for example, jumped 33 percent.
RAINN said the hotline's calls have increased 46 percent since Blasey's allegations were made public earlier this month, and 57 percent since a second woman, Deborah Ramirez, came forward in a New Yorker article published Sunday describing how Kavanaugh sexually assaulted her when they were in college.
Blasey's gut-wrenching account of being attacked when she and Kavanaugh were high school students compelled many people to share their own assault experiences in ways both public and private.
A 76-year-old woman ― identified as Brenda from Valley Park, Missouri ― phoned into C-SPAN during a 15-minute hearing recess, saying she was sexually molested in the second grade.
"This brings back so much pain," she said. "I thought I was over it. But it's not. You will never forget it. You get confused and you don't understand it ― but you never forget what happened to you."
Blasey said she was 100-percent sure Kavanaugh was the one who assaulted her. He vehemently denied the accusations.
The Judiciary Committee is scheduled to vote on the Supreme Court nomination on Friday, despite repeated calls for an FBI investigation into Blasey's claims.
Before You Go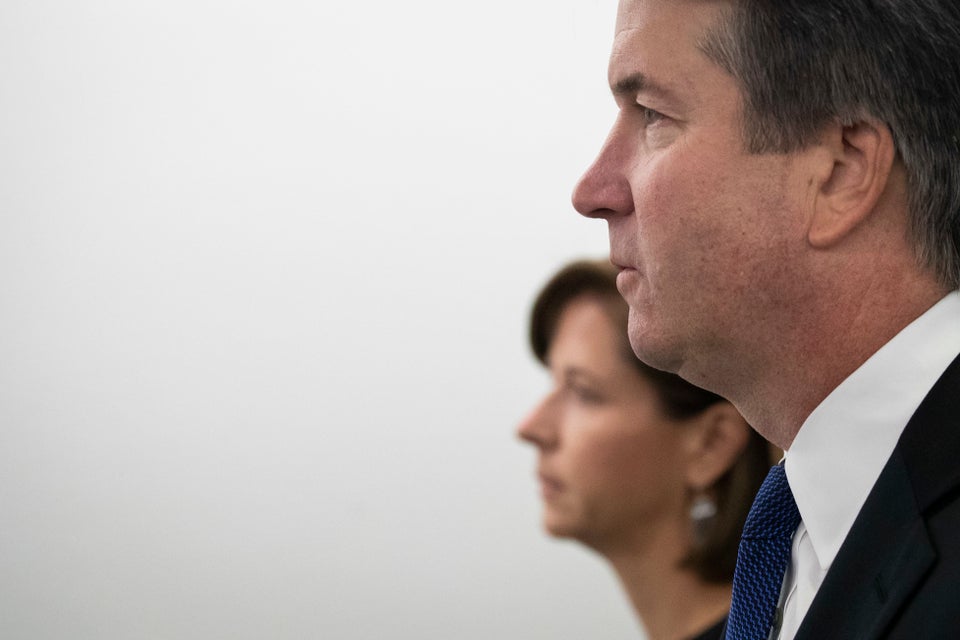 Brett Kavanaugh Testimony
Popular in the Community