In the wake of President-elect Donald Trump's win, one woman put her feelings on paper in the form of a gut-wrenching illustration.
Created by artist Amy Camber, the short comic illustrates what so many sexual assault survivors experienced during such a tumultuous and triggering campaign season. As a survivor herself, Camber told The Huffington Post that she felt compelled to create the comic.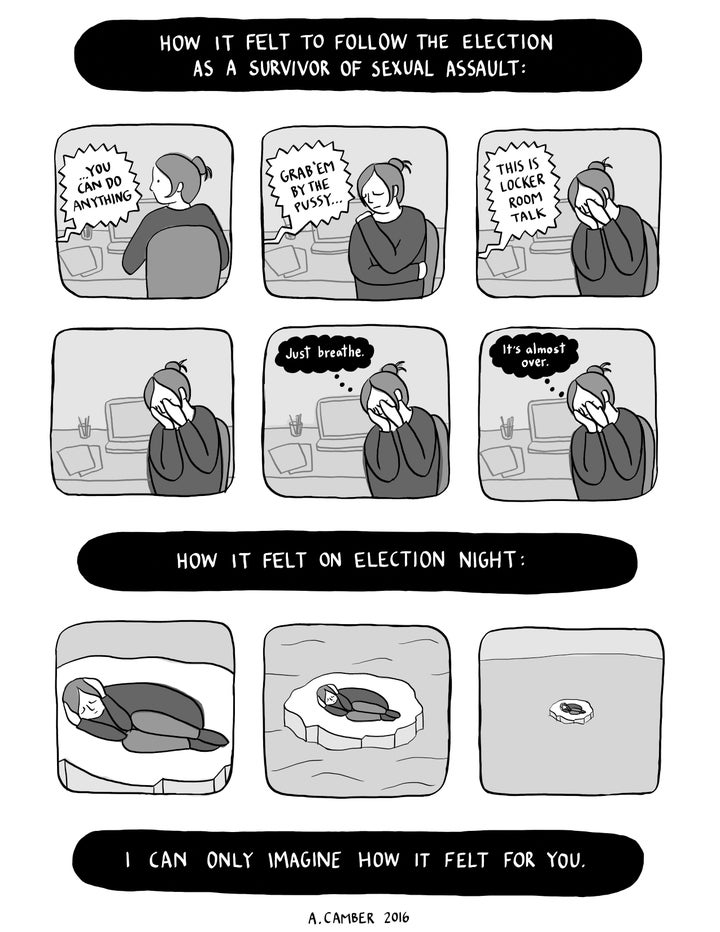 "These past weeks have shaken me to my core," Camber said. "Every woman I know was reeling after hearing Trump bragging about sexually assaulting women. What he said, along with his dismissal of those words as 'locker room talk,' reminded us every time we've been demeaned, treated as less-than, spoken to inappropriately, or touched without our consent."
"It was one thing to endure this [misogyny] during the campaign but, now, this is our President-elect," she told HuffPost. "It's sickening. And I don't want people to forget about what he said."
While Camber pointed out that this comic illustrates her specific experience with assault and the triggers she faced during the election, she realizes it's an experience many survivors share.
Now, more than ever, Camber hopes that survivors will come forward with their stories.
"In the upcoming weeks, we will be asked to suspend judgement, to wait and see what he's 'really like,'" Camber said. "But just as we've seen a rise in hate crimes and despicable acts of racism and xenophobia this past week, the damage of Trump's campaign is already done."
Related
Before You Go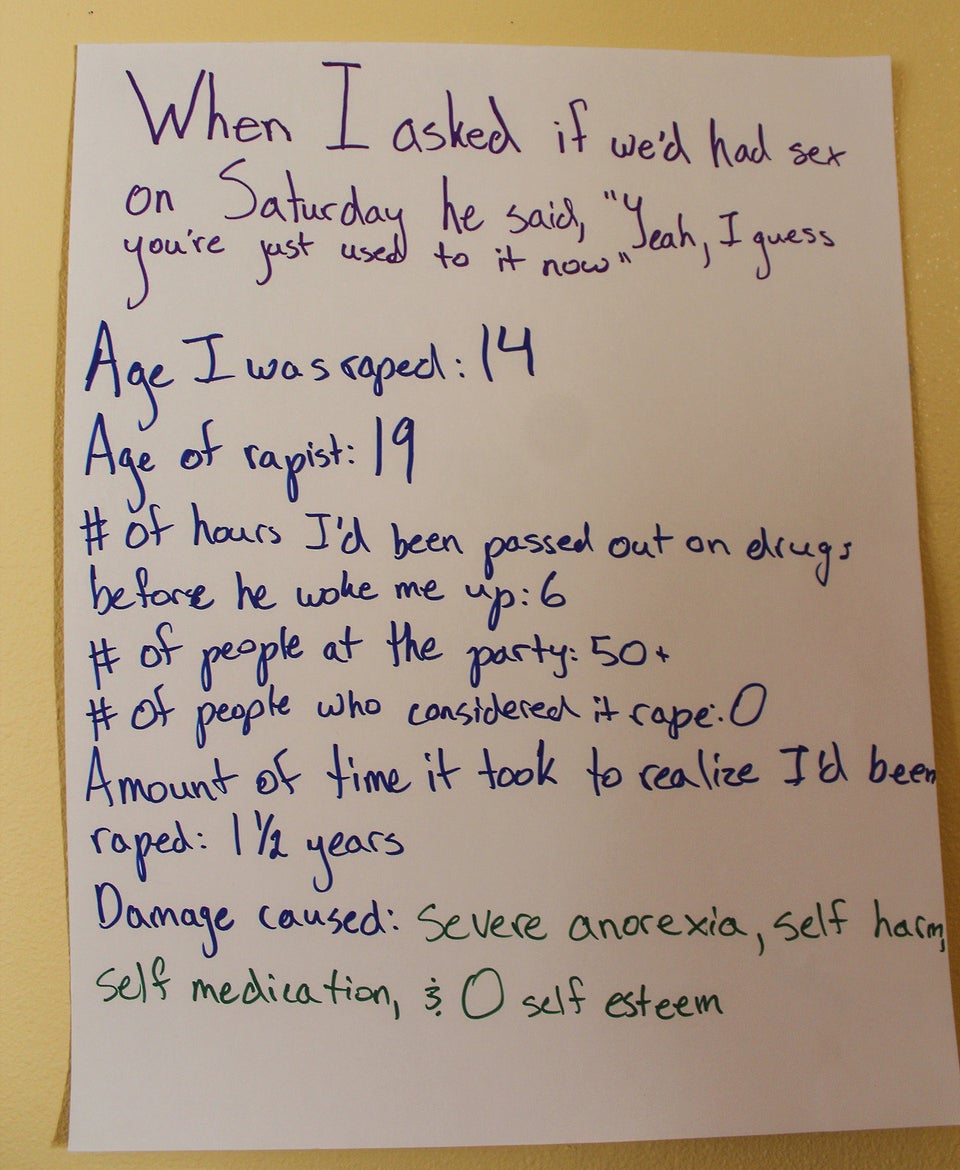 Images From 'Surviving In Numbers' -- A Project Highlighting Sexual Assault Survivors' Experiences
Popular in the Community