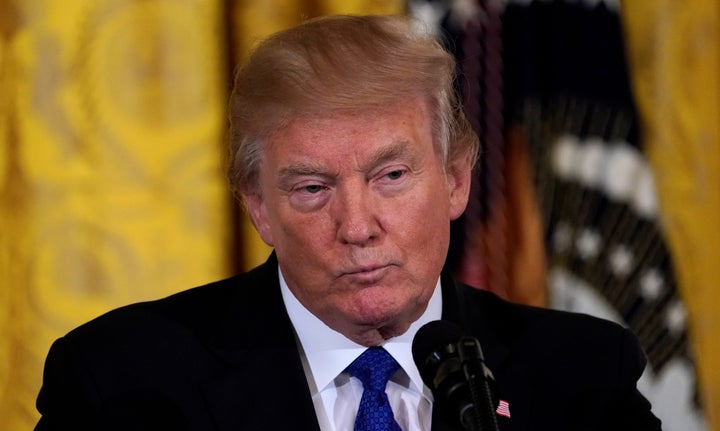 At least eight members of Congress plan to bring sexual assault survivors or activists to the State of the Union address Tuesday night. 
Many of these lawmakers said the Me Too movement, which has shed light on sexual harassment and other gender-based misconduct across various industries, had inspired them to invite their guests. 
"I have never seen such an extraordinary opportunity to change the culture of society in my lifetime," Rep. Jackie Speier (D-Calif.) told HuffPost. "I will use every opportunity to underscore how important it is for us to stay on this issue and clean up the mess that has been impacting women in the workforce for decades." 
In addition to Speier, Reps. Lois Frankel (D-Fla.), Brenda Lawrence (D-Mich.), Bonnie Watson Coleman (D-N.J.), Katherine Clark (D-Mass.), Mike Quigley (D-Ill.), Susan Davis (D-Calif.) and Annie Kuster (D-N.H.) have invited activists or survivors to join them at the State of the Union. Several female Democratic lawmakers also plan to wear black Tuesday night to show support for movements protesting sexual harassment and assault. 
Speier said she's bringing Travis Moore, who advocates to Congress on behalf of survivors of sexual harassment and violence. 
"I hope [Travis' presence] sends a strong message to survivors that we believe them, we respect them and we are going to take action against persons who engage in sexual harassment in the workplace and hold them accountable for their conduct," Speier said. 
Coleman is to be accompanied by Rose Gunter, niece of the late Recy Taylor. Taylor was a black woman who reported six white men for gang-raping her in 1944.
Our path may be long and sometimes challenging, but with commitment and collaboration, we can convert the #MeToo moment into a movement.

Laura Germino, activist accompanying Rep. Frankel to the State of the Union
Germino said she will wear black to the State of the Union.
"I represent not myself, but what we can all achieve when we work together. I carry the message that it's real, it can be done," Germino said. "Because one more victim is too much, when there's a proven way to put a stop to harassment. Our path may be long and sometimes challenging, but with commitment and collaboration, we can convert the #MeToo moment into a movement." 
The seasoned activist said it's time to focus on ending workplace harassment. 
"It's all the more outrageous that women ― and men ― continue to suffer sexual abuse in the workplace when it's proven highly preventable," Germino said. "The solution is here, and now: It's past time for corporations and industries to ensure that all employees — women and men ― are protected. We've had inquiries from dairy, janitorial and construction workers, Olympic Committee members, the entertainment and fashion sectors ― the model is only confined now by the will to implement it. What we are truly talking about is #MeTooNoMore." 
"I've been inspired by the incredible strength and courage of Chessy as she has grown into a strong advocate on behalf of survivors of sexual assault and harassment," Kuster said in a press release. "The conversation about sexual harassment and assault in our nation is long overdue, but through the efforts of Chessy and the #MeToo movement it is finally gaining steam." 
Speier said she wasn't very hopeful about how Trump would respond to seeing these guests at the State of the Union. 
"I don't know that we can send any message to President Trump. I think that he will recognize how serious all of us are to changing the culture in Congress and in the private sector," she said. "We know there are issues that occur in the executive branch, but the degree to which they are handled appropriately is not something that we have been as successful in dealing with. But I intend to make that a high priority moving forward."
Other activists, including #MeToo creator Tarana Burke and National Domestic Workers Alliance Executive Director Ai-jen Poo, are hosting an "alternative event" on Tuesday called "State of Our Union." 
"It's now time for action and solutions  ―  on everything from sexual assault and harassment to low wages and pay equity, from elder care and childcare to paid family leave," Poo said in a press release. "There is nothing more powerful than women coming together and demanding change, and that is exactly what we plan to do." 
The State of the Union address will air Tuesday at 9 p.m. Eastern time.
REAL LIFE. REAL NEWS. REAL VOICES.
Help us tell more of the stories that matter from voices that too often remain unheard.