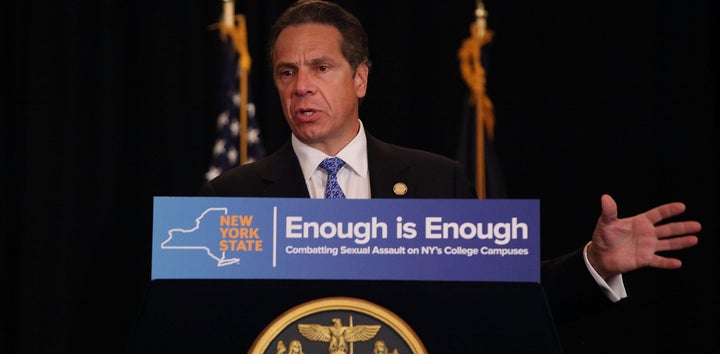 A national Title IX group on Wednesday came out in support of noting on college transcripts when a student has been expelled for acts of intimate partner violence, stalking or sexual violence.
ATIXA, or the Association of Title IX Administrators, called on all colleges to make it a policy to include clear notations on transcripts if a student is dismissed for sexual violence, saying, "any student expelled for being too dangerous to continue to attend a college is someone whose misconduct should be known to future institutions into which that student might seek to transfer."
The association said admissions officers should also develop a way to screen transfer applicants to see if they were found responsible for sexual misconduct at their previous school, in case it's not marked on their transcripts.
ATIXA is a nonprofit professional members association created by consultants running the National Center for Higher Education Risk Management. ATIXA provides training to administrators in charge of compliance with Title IX, the federal gender equity law that requires schools and colleges to address reports of sexual harassment and assault.
"Over the summer, ATIXA finalized eight position statements that it will be releasing this year on topics of interest to the field and/or where we felt it was important to clarify ATIXA's position," Brett Sokolow, executive director of ATIXA, told The Huffington Post. "Our members find it is helpful to have a formal position from ATIXA for various initiatives they are trying to encourage their campuses to adopt or accept, and we hope our position is influential on the field at large."
Most colleges do not do put this on transcripts currently, according to the American Association of Collegiate Registrars and Admissions Officers. Around 1 in 8 schools have a policy of putting punishments for serious infractions on transcripts, AACRAO found, though 40 percent of their members believe there should be a requirement to do so.
"This is a permanent record," Mike Reilly, executive director of AACRAO, told HuffPost. "A lot of institutions view it as an academic record and worry about not having processes in place to get that notation removed."
Two states, Virginia and New York, have enacted laws this year requiring colleges and universities to mark these offenses on transcripts, and a handful of other states have considered legislation to do the same. Virginia did so in part due to Jesse Matthew Jr., currently charged with the murders of two college students, who was able to transfer from Liberty University to Christopher Newport University without disclosing his school charge of sexual misconduct.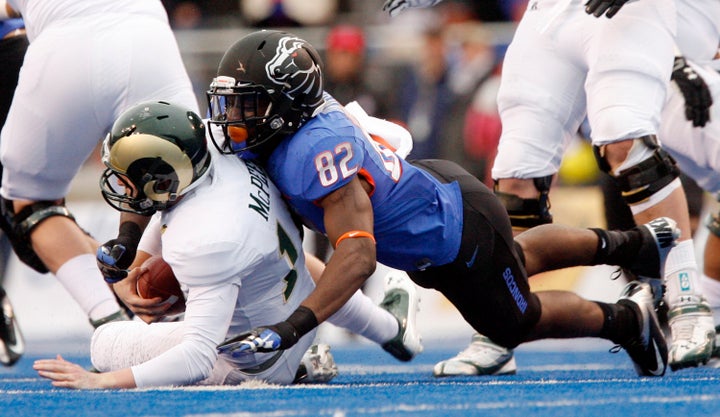 The SEC and Big 12 athletic conferences moved this year to create policies not to accept student transfers who have been found by their schools to have committed sexual assault.
ATIXA called on all athletic conferences to do the same.
Transcript notations for suspensions -- rather than expulsion -- due to sexual violence should be "decided on a case-by-case basis," ATIXA said, and the marks on college records could be as simple as stating, "Disciplinary Expulsion," "Disciplinary Suspension" or "Withdrawal Pending Conduct Resolution."
"The lack of universal or consistent standards for defining and imposing sanctions for misconduct across colleges, although a concern, does not serve as an impediment to ATIXA's endorsement of transcript notation," ATIXA said in a statement. The group added that "colleges and universities face a liability balancing act; either they have failed to notify other institutions and employers about a potential risk or they disadvantage someone who has been found to have committed grave misconduct. ATIXA suggests that colleges and universities should err on the side of ensuring safety."
A related higher education group, the National Behavioral Intervention Team Association, issued a similar policy statement that said transcript notations for serious disciplinary matters are a "best practice," but emphasized they should not be automatic.
ATIXA also said colleges should not automatically deny admission to anyone with a mark for these infractions on their transcript.
Popular in the Community