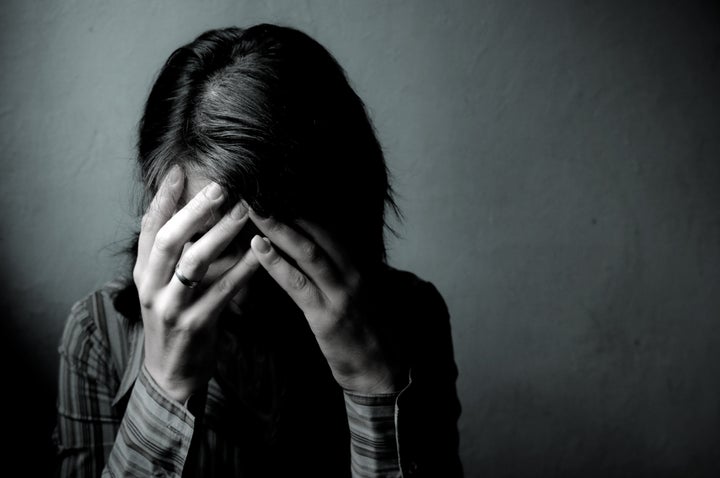 Jerry Sandusky. "Legitimate" rape. Daniel Tosh. The women's health care debate. If there were ever an era in which sexual violence was inextricably linked to many of the most talked-about headlines, this would be it. While today marks the 18th year in which the nation's largest anti-sexual violence organization, RAINN (which stands for Rape, Abuse and Incest National Network), has worked to raise awareness of the issue and the recovery resources surrounding it, the underlying problems press on.
Someone is sexually assaulted in the U.S. every two minutes. More than half of those assaults go unreported. Some 97 percent of rapists never spend a day in jail. So, what's being done about it? Is there any hope at all?
The statistics are discouraging at best, but significant signs of progress are visible. The year prior to RAINN's establishment in 1994 by musician Tori Amos and Scott Berkowitz, who continues to serve as the group's president, 485,000 Americans were victims of sexual violence. To date, the number has plummeted to just over 200,000. The 60-plus percent decrease isn't enough for advocates to rest on their laurels by any means, but it does illustrate something: the conversation itself is critical.
In the years since RAINN's emergence along with other smaller yet equally passionate voices on the matter, more than 10 million Americans have been spared the experience of victimization as a result of the statistical dive; that's roughly the number of individuals who likely would have been assaulted were it not for the reported drop in recent years.
The subtext of the conversation is undeniably complex. At the root of RAINN's message is a persistent urging of potential victims to "trust their gut;" to make no apologies for removing themselves from situations that feel unsafe; to adhere to the age-old adage that it's better to be safe than sorry. Add to that the outpouring of honesty about the subject from those who have been through the experience of assault - the seemingly endless list of celebrities and public figures who openly express the fact that they, too, are survivors - and the stigma of being a victim begins to fade away. Although it may be cold comfort to those who have endured sex crimes themselves, signs of encouragement are beginning to emerge. The road ahead is arguably long, but it appears that legitimate (pun intended) strides are being made, and the footsteps are resonating more loudly than perhaps ever before.
Case in point: Miss Representation, a 2010 documentary written, directed and produced by Jennifer Siebel Newson, explores the role of women in modern media and delves deep into the undercurrent of the gender gap. The film debuted at Sundance in 2011, taking a critical look at the way women are being represented (or, as the title implies, misrepresented) in the entertainment industry and media in general, as well as the effect the resulting perceptions might have on young men and women who are still defining their ideas about gender roles and their own senses of self. Shortly after its debut, Oprah Winfrey acquired all broadcast rights on behalf of her television network, OWN, ostensibly to personally drive the film's eventual saturation of the market. The online community supporting the film's message, "You can't be what you can't see," is growing by the day, fostering frank discussions among its social media audiences about subjects ranging from misogyny and disparagement to education and empowerment. At the time this story was posted, the official Facebook page for Miss Representation had 73,000 fans and counting. Its cover photo bears the Alice Walker quote, "The most common way people give up their power is by thinking they don't have any."
Adding an oft-ignored perspective to the mix is 1in6, an organization focusing on a portion of the population that's been vastly underrepresented from a historical perspective: male victims of childhood sexual abuse. The group's name refers to a host of research studies showing that roughly one in every six males in the U.S. is subjected to an unwanted and/or abusive sexual experience before the age of 18. Offering no-nonsense, intelligent information on the topic, 1in6 opens a portal of communication about a subject that, while gaining traction in the media in recent years, is still largely viewed as a stigmatizing topic. The 1in6 website acts as a comprehensive source of helpful information and direct access to resources for victims, families, friends, health and law enforcement professionals, and anyone with concerns about the matter. It's currently hosting a visual media contest through October 1, called "Let's Talk" -- the goal of which is to shed much-needed light on a piece of the puzzle that's largely been ignored... until now.
In the end, the issue of sexual violence clearly isn't one that can be solved in a day or with any single campaign. But on this particular day, if a campaign inspires dialogue that may not have otherwise occurred, it's still a very good place to start.
If you or someone you know has been sexually assaulted, call 1-800-656-HOPE. All calls are confidential and anonymous unless the caller chooses otherwise. RAINN also offers a live, secure, anonymous online support hotline for victims of sexual violence, their friends and families. Both resources are available 24 hours a day, 7 days a week.
About the Author:
Amy Lynch is the editor of Milkshake and Milkshake Kids, sharing original daily features on good finds that give back and make a difference in the world. Her work has been featured in media outlets including CNBC.com, AND Magazine, YourTango and The Huffington Post.
REAL LIFE. REAL NEWS. REAL VOICES.
Help us tell more of the stories that matter from voices that too often remain unheard.