For Kacy Hill, the journey from model to recording artist has been filled with self-discovery. Reclaiming — and, in many instances, uncovering — her sexual identity after backlash for early career choices, Hill said, shaped new album Like a Woman.
"I had a really good awakening in the past year that I was kind of avoiding for a long time," Hill said of a growing understanding of her own sexuality on a recent episode of Party Foul Radio with Pollo & Pearl. "I wouldn't call myself completely 'straight.'"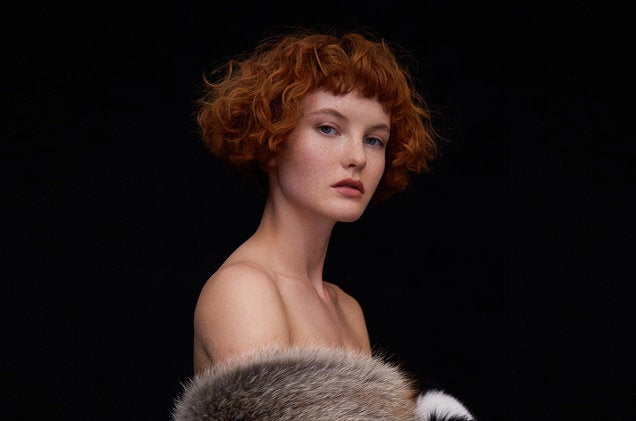 Like a Woman, which debuted June 30 via Kanye West's G.O.O.D. Music label, has been lauded by some as a work of female sexual empowerment. According to the 23-year-old, though, that was never the intention. Instead, she described recording the 12-song collection as "a really personal experience."
"In a lot of ways, I wrote it to myself," Hill said of the thought-provoking body of "vulnerable," often pensive tracks for which lead single "Hard to Love" serves as "pop salvation." "This period of my life was interesting, because I was figuring out my own sexuality and what I want."
During a 20-minute interview, Hill discussed frequently negative response to work for American Apparel, being mentored by album head West and depicting public masturbation in the "Like a Woman" video. A significant focus, though, became her sexuality.
"Everything is kind of open-ended at this point," said Hill of her orientation. "I'm not married to any gender. It's kind of nice."
WATCH: Kacy Hill's Dance-Pop Gem "Hard to Love"
By her own description, Hill identifies as "kind of fluid." Others of her generation are also embracing the idea that there are "so many nuances" to sexuality, the Phoenix native opined.
"More people are realizing you don't really have to be married to, 'I am straight and only attracted to people of the opposite gender!'" she said. "The last year was an interesting journey for me in discovering 'Oh, I have feelings for women, and I have feelings for men.' It's OK to have all of those things."
It was confirmation, Hill conceded, of ideas she has long considered but "been afraid to acknowledge." Her hesitation, it was implied, came partially from growing up in "more conservative" Arizona and lessons learned from reactions to her modeling career by those close to her.
In her late teens, Hill appeared in several campaigns for retailer American Apparel. Before the current "Free the Nipple movement," as she referred to it, several spreads featured sheer tops or lingerie. Though she had no problem with the photos, Hill said friends, family and even strangers on the internet had other opinions.
"It made me feel icky," Hill said of how others "took ownership" of the images, adding "their own narrative" to the pictures.
WATCH: Kacy Hill Masturbates on a Bus in "Like a Woman"
Many expressed discomfort with the work – "'Oh, I didn't know you were doing that kind of modeling,'" she recalls some saying – which, in turn, made Hill uneasy. She began to internalize others' feelings and question her choices. The sentiment continued when she began to make music.
"It was like, 'Let's get all the American Apparel images off-line and we can start you new,'" she recalled. "All of those things combined showed there was definitely a collective shame that I don't really want to take on.
For Hill, her response was as fiery as her hair.
"It almost created an uprising in who I am," she said. When it came time to write and record Like a Woman, the young entertainer wanted to "express who I am as a woman and my sexuality in a way that felt honest and was my own perspective."
"I got to a point where I do not care any more what you feel," she said of the release. "This is who I am, and I feel good about what I'm doing…I don't need you listening if you're uncomfortable with it."
Calling the shift in point-of-view "a breath of fresh air," her newfound attitude also opened her to other exploration. Though "with a man now," Hill expressed gratitude for the experiences which provided the "confirmation" she sought about her sexuality.
"There is that part of me," Hill concluded, "And there is this fluidity in me that I've been avoiding for a long time."
LISTEN: Kacy Hill discusses Like a Woman, Harper Starling talks "Disco Mirror Dream" on Party Foul Radio, Ep. 79.
Popular in the Community