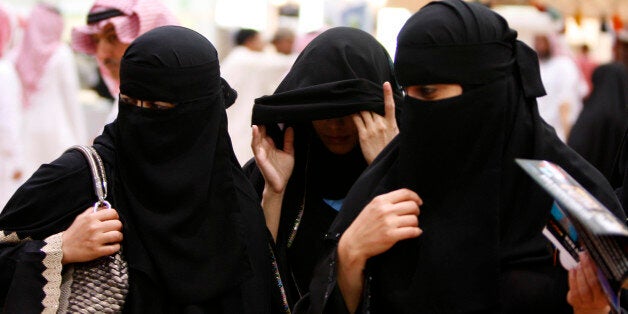 Two videos showing men harassing women on city streets in Saudi Arabia have spread across social media networks in recent weeks, renewing debate about harassment of women in the country.
Video footage filmed in the city of Jeddah during Eid al-Fitr celebrations, published to YouTube on July 18, showed two girls being surrounded and harassed by a group of young men. The men encircled the women, shouting and cheering, as the women appeared trapped and in distress. Footage shot in Taif, Mecca, and posted on YouTube on July 25, showed a similar incident, in which a young woman was harassed by two men. In the video, two men seem to be following a woman walking alone; one of them approaches her from the side and appears to grope her.
A tweet posted on the official Twitter account of the Emirate of Mecca announced on July 26 that the offenders seen in the video footage from Taif had been caught and that they would be prosecuted accordingly. Investigations of the incident in Jeddah are ongoing, but for now, the Jeddah Municipality has decided to install more than 100 surveillance cameras along the waterfront where the incident took place, part of a broader plan to crack down on crime and harassment.
Since it was posted on YouTube, the video of the harassment incident in Jeddah has received more than 1.5 million views.
Women are harassed at workplaces, in malls and on city streets. Yet in Saudi Arabia's conservative society, instances of physical harassment are rarely reported to authorities, for fear it will bring shame or embarrassment. In a national survey conducted in 2014 by the Riyadh-based King Abdulaziz Center for National Dialogue, 80 percent of participants attributed sexual harassment in Saudi Arabia to women's "deliberate flirtatious behavior."
Amid this climate of shame and underreporting, the data reveal a pressing problem. Six sexual harassment cases are reported every day, as statistics published by the country's Ministry of Justice have shown. In 2013 and 2014, a total of 3,982 harassment cases made it to Saudi courts, with the largest share of offenses taking place in the Saudi capital of Riyadh.
But the growing outrage throughout the country -- prompted in large part by social media -- has had an effect, leading the very conservative kingdom to consider legal measures to combat the problem.
Last year, a coalition of nine lawyers attempted to pass a national harassment law that would enforce fixed penalties on perpetrators. Bayan Zahran, an advocate for sexual harassment legislation who in 2013 became the first woman licensed to practice law in Saudi Arabia, told the Arabic satellite TV station MBC on July 23 that "the absence of a clear sexual harassment law confuses legal specialists" and leaves penalties at the discretion of individual judges.
"Judges don't know what the appropriate penalty for this type of crime should be. It may be a month, six months or a year-long prison sentence," she said.
Draft legislation proposed last year was stalled in the Shura Council, or Consultative Assembly, five months after it was proposed. It faced opposition from many councilmembers, some of whom claimed the law would invite intermingling between the genders.
As The Associated Press notes:
In the absence of legislation, it is unclear on what grounds the harassers in the videos from [Jeddah] and Taif could be prosecuted, though there are broad laws against disturbing public order and violating Islamic codes of conduct that have been used in past cases.
Below is an infographic documenting cases of harassment across Saudi Arabia, according to statistics provided by the Ministry of Justice and reported by the newspaper el-Watan. These statistics are based on cases that have been reported; the actual numbers are estimated to be higher. The report did not specify the nature of the offenses.
A version of this article originally appeared on HuffPost Arabi. It has been translated and adapted for an English-speaking audience.
Related
Before You Go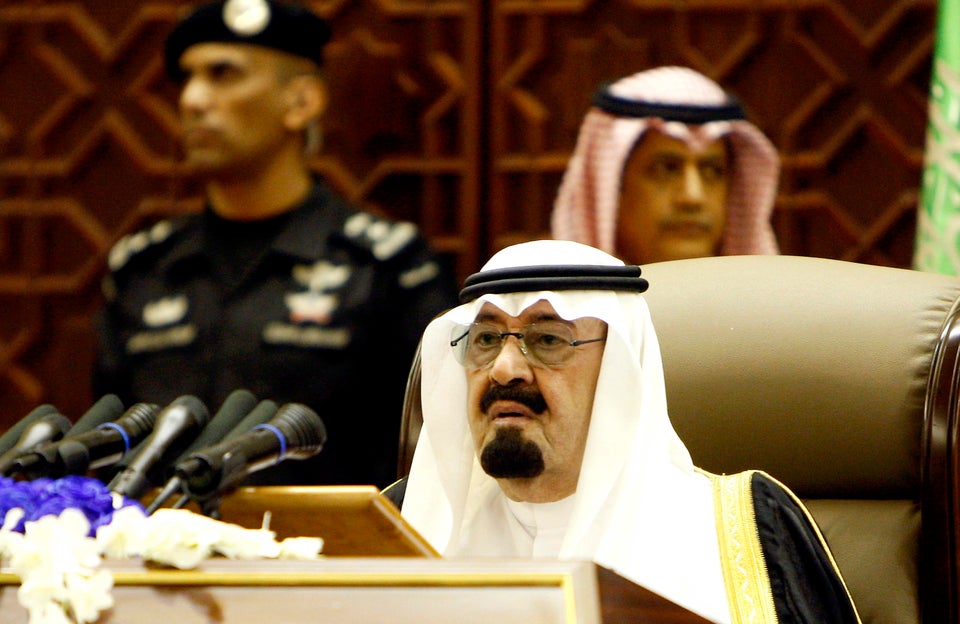 Saudi Women's Struggle For Equal Rights
Popular in the Community