WASHINGTON ― Capitol Hill lawmakers on Wednesday introduced another bill to combat sexual harassment, addressing one of the legal mechanisms that employers often use to keep accusers silent.
The bipartisan legislation from Rep. Cheri Bustos (D-Ill.) and Sen. Kirsten Gillibrand (D-N.Y.) would ban employers from holding employees to forced arbitration clauses, which often prevent sexual misconduct survivors from speaking publicly about abuses in the workplace, and places power in the hands of the perpetrator.
The legislators were joined by former Fox News host Gretchen Carlson, whose contract there contained such a clause. Carlson has said that executives fired her after she rejected sexual advances from then-network head Roger Ailes.
Forced arbitration clauses can prohibit an accuser from going to court or dealing with the incident in other public means. They can include a private monetary settlement and/or a nondisclosure agreement. Victims often are forced out of their jobs, while the harasser remains.
"That is not a fair choice, and it is something that no one should have to put up with," Gillibrand said at a press conference on Capitol Hill.
"To executives who think this should be an episode of 'Mad Men,' stop it, and stop it now," Bustos said. "For the waitress, for the journalist, for the factory worker, for all the women who want to go to their job and do it well, we are to here to say, no more."
The Senate bill is also backed by Sens. Lindsey Graham (R-S.C.), Lisa Murkowski (R-Alaska) and Kamala Harris (D-Calif.). The House version has support from Reps. Walter Jones (R-N.C.), Elise Stefanik (R-N.Y.), and Pramila Jayapal (D-Wash.).
Forced arbitration clauses and other legal tools for silencing sexual harassment accusers have been a common fixture in cases involving prominent figures in media, entertainment, technology and politics.
Forced arbitration does not apply to cases on Capitol Hill, but there are similar means for keeping accusers silent, which other bills have attempted to address.
Just before introducing the bill Wednesday, Gillibrand and several other Democratic senators called on Sen. Al Franken (D-Minn.) to resign in response to the multiple women who say he sexually harassed them.
On Tuesday, Rep. John Conyers (D-Mich.) announced his retirement from Congress, after multiple former female staffers said they were subject to harassment and abuse. In 2015, Marion Brown, his former deputy chief of staff, received a settlement from him, which included a nondisclosure agreement. Last week, she broke the agreement in order to speak publicly about her case.
Politicians of both parties have faced sexual misconduct allegations, in the wake of the larger #MeToo movement, sparking more scrutiny of the byzantine process used to handle sexual misconduct claims involving congressional lawmakers and staffers.
Gillibrand and Rep. Jackie Speier (D-Calif.) recently introduced the Me Too Act, which aims to overhaul that complaint system and make it more transparent and less biased toward the perpetrator.
Before You Go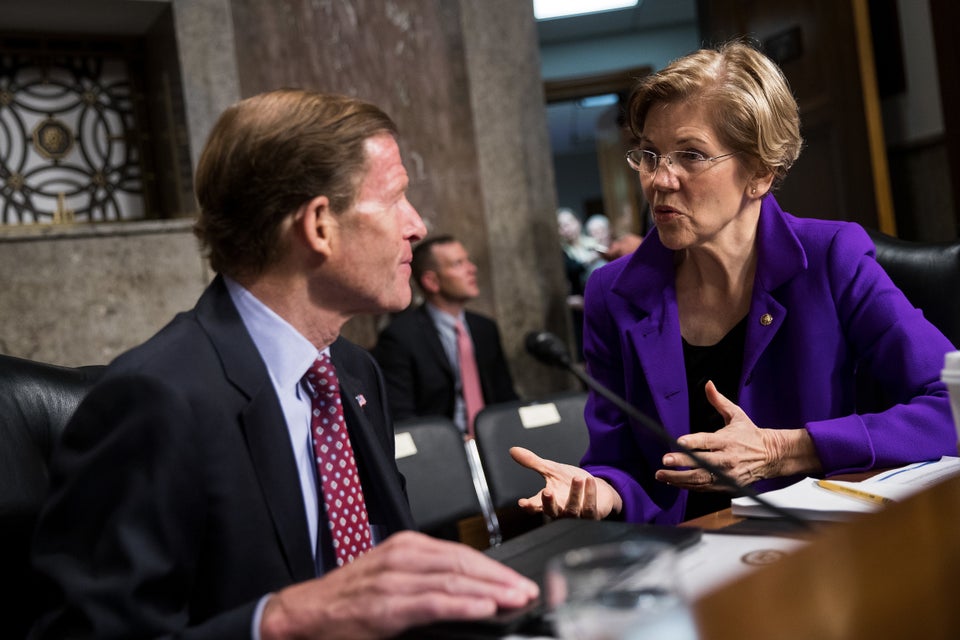 2017 Scenes From Congress & Capitol Hill
Popular in the Community