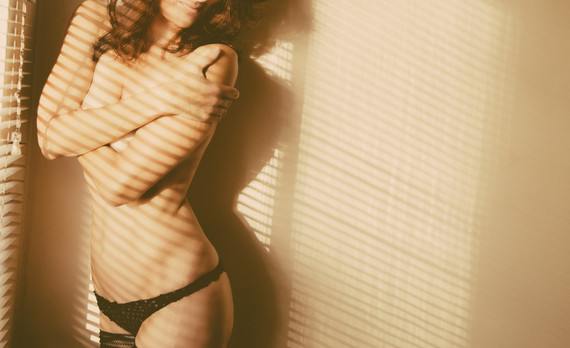 Having sex with Sam has changed my life. It's not just the sex that's changed me. It's the experience of loving the man I'm having sex with that has completely, irrevocably rocked my world.
Around the time that intention crystallized, I got an email from a family friend I hadn't seen in 25 years. Our fathers, both deceased, had been close friends. Sam's dad gave me my first job in Los Angeles when I moved out from the east coast. And my dad became Sam's mentor and surrogate father when he went to college in the university town where I grew up.
Sam is five years younger, so I never considered him as a potential love interest. The last time I saw him was about 25 years ago at his family's Thanksgiving dinner, when I sat across the table from this exuberant, scary-smart, baby-faced undergrad spouting off about Heidegger and The Iliad.
My father kept me up to date about Sam over the years, as he wound his way through a PhD program, law school, and to one of the country's most prestigious law firms. Once, Dad mentioned that Sam had moved back to L.A. and would love to hear from me. I was married and had just had my oldest child, so I didn't really understand why my father had called to tell me that. In hindsight, I think he knew I had married the wrong person and was hoping I might somehow find my way out of that marriage.
Two years ago, I did. The last thing I wanted was a serious relationship and after almost 20 years of being miserably married, I doubted my own capacity to love. So casual dating was a safe bet. I could have fun without having to feel vulnerable. Maybe this was all I needed, and all I had to give.
One of the biggest problems in my marriage had been me: tightly-wound, with a moat of self-protection encircling me, keeping everyone at a safe distance. The challenges of post-divorce life broke me open, however, and at 52, I morphed into someone I actually wanted to spend time with.
When Sam's email showed up in my inbox two weeks before Christmas, 25 years melted away. I was stunned to find out he'd always had a crush on me and had wanted to contact me over the years, and touched when I realized he was now courting me via email. We corresponded several times a day, then spoke on the phone, finally meeting in person just after the holiday.
The moment I walked into his home, everything about Sam felt right and familiar: the sound of his voice, the smell of his skin, his brand of relentless dry humor. And his kindness. Sam is brilliant, Sam is handsome, but at his core, Sam is kind.
I was already in love with Sam the first time we had sex, and it terrified me. The woman who checked "Super Confident" as the answer to the OkCupid question about sex was suddenly no longer super confident. I was great at sport-fucking, but sex in the context of love was not something I understood.
Unlike my casual relationships, which started off turbo-charged and then fell away after my partners and I invariably realized sex was the only reason we were together, my sex life with Sam has had a completely different trajectory. Despite our profound erotic attraction, sex was slightly awkward the first few times. But as the awkwardness subsided, sex has gotten better -- I think, because it isn't casual.
Sometimes, I don't recognize myself with Sam. A formerly proud proponent of sleeping alone, even after sex, I now find it agonizing on the nights when he and I are apart, and I don't get to fall asleep with my back pressed against his chest. Previously a cool character cultivating my independence, I would go so far as to say I'm a doting girlfriend, and am never so happy as when I'm making him happy. Sam wants to move to New England when he retires, and although I swore I'd never again spend another winter in the northeast, I promised I'd go with him. My whole life, I'd felt restless, and searching. But with Sam, I feel like I've come home.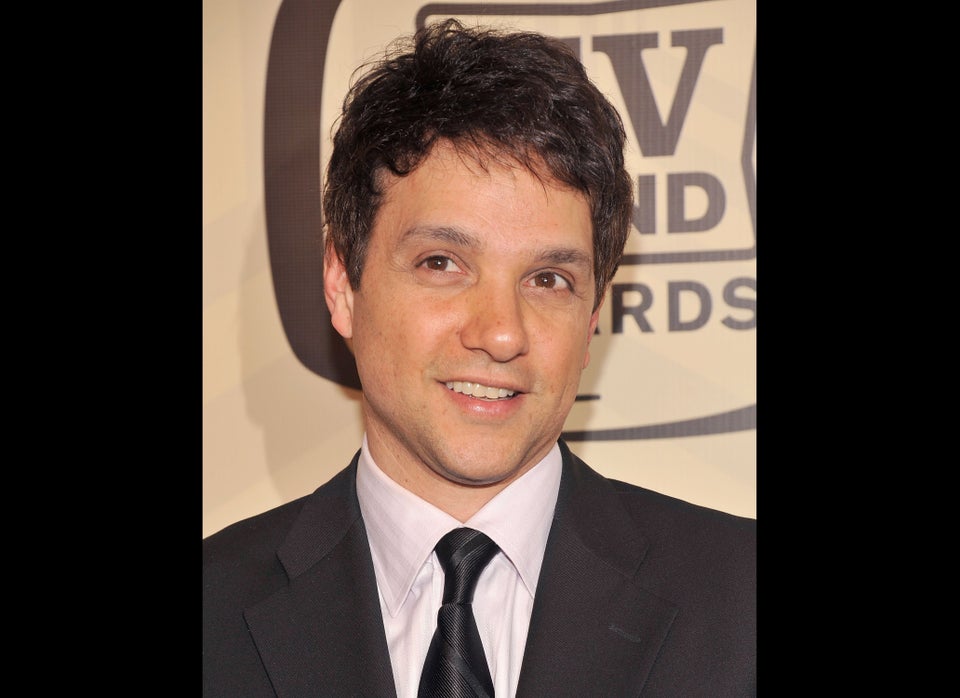 Sexy Over 50 Men
Related
Popular in the Community