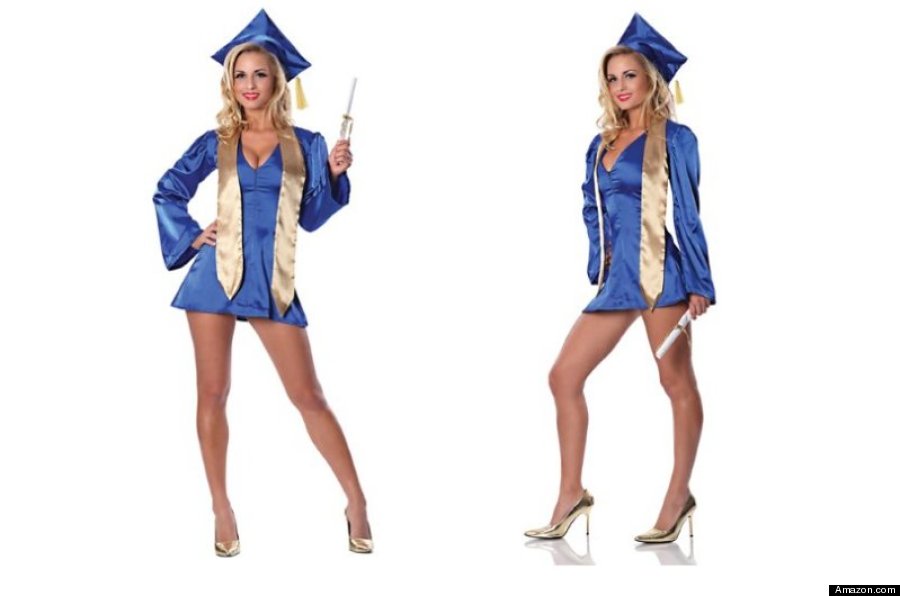 Only $50.00 on Amazon!
Women who actually hold Ph.Ds have started reviewing the costume, and their responses are nothing short of incredible. Here are eight of the best responses:
Sleeves are too short & have no stripes. Costume does not feature a hood. This is a "sexy BA" at best.

Like all lady Ph.Ds, I frequently ask myself: "How could I be sexier?"

Delicious costumes has come to my rescue! I can now lecture in my 5 inch gold spiked heels and "barely there" regalia while giving nary a thought to the male gaze and its implications on the prevalence of rape culture in our society.

I fully expect my chili pepper rating on RMP to go through the roof once I begin to greet my students in this costume. Hopefully I can keep my "post structural hegemonies" from engaging in some wardrobe malfunctions. Then again, who cares?

I'm sexy! Forget about the 7 years I spent sweating out a dissertation and engaging in innovative research!

SEXY!!!!
When I left my nursing job for graduate school, I was so distressed. I mean what was I going to wear? There were plenty of sexy nurse costumes that I could wear to honor my accomplishments in that profession, but after I attained my PhD there was something missing. I was better educated, but not sexy. Until now. Thank you, Delicious Costumes, for filling the void. You've given women like me who have worked our asses off earning our degrees a way to show our asses off, too. Keep it classy, Amazon.

I got my Ph.D. in 1997. If only I had known about this costume. I would have worn it to liven up my doctoral defense. Instead of my committee focusing on the boring experiment they made me do over the course of several years and giving me a three hour long exam, I could have worn this, popped out of a cake, batted my eye lids asked adorably, "Puwease let me have a Ph.D.? I've been so good."

Also, math is hard.
Wow! Super-slinky yet surprisingly comfortable for those long nights lounging around grading poorly organized undergrad essays. Thanks to my five-year diet of ramen noodles and caffeine pills, the xs/s size fits me like a glove. I've never felt sexier--or smarter!
I spent 6 years working hard to get my PhD, which was extra hard because I am a lady, and it hurt my ovaries to think so much. After obtaining this advanced degree, the only position I could secure, like the majority in my field, was an adjunct position teaching for less than $2000 a course. Then I got this LadyPhD regalia and my life immediately changed! My department, full of esteemed and very prestigious senior male tenured faculty, saw me walking in the hall, invited me into the department meeting, and right there on the spot, immediately voted to make me a TENURED FULL PROFESSOR.

Sadly, the next morning, I found out it was NOT a faculty meeting that I had wandered into, just professors having an office cocktail party and I was not tenured after all. I WANT MY MONEY BACK. I have student loans to pay off!!!
7. Not pink, won't be buying. -- Debjani Chakravarty
As a lady PhD who has researched other lady PhDs I am appalled that this is not in pink, a color all ladies like irrespective of degrees held. You've neglected to make this in the appropriate lady color.This is also not short enough for me to show off my real delicious assets to which my PhD is just garnish- "darling adornment" -if you will. Make this in fulsome Pepto-Bismol, or darling-newborn-baby pink and you'll have me hooked.
As a PhD student, I'm so glad to see my goals come to life this way. I tried for so long to become a sexualized being appreciated for my breasts and hollow smile, and finally I will be realizing that dream when I receive my doctorate and don this socially acceptable outfit. Thank you for confirming that my training and education will help me to be appreciated for what I can really give back to society- great legs and tight buns!
Before You Go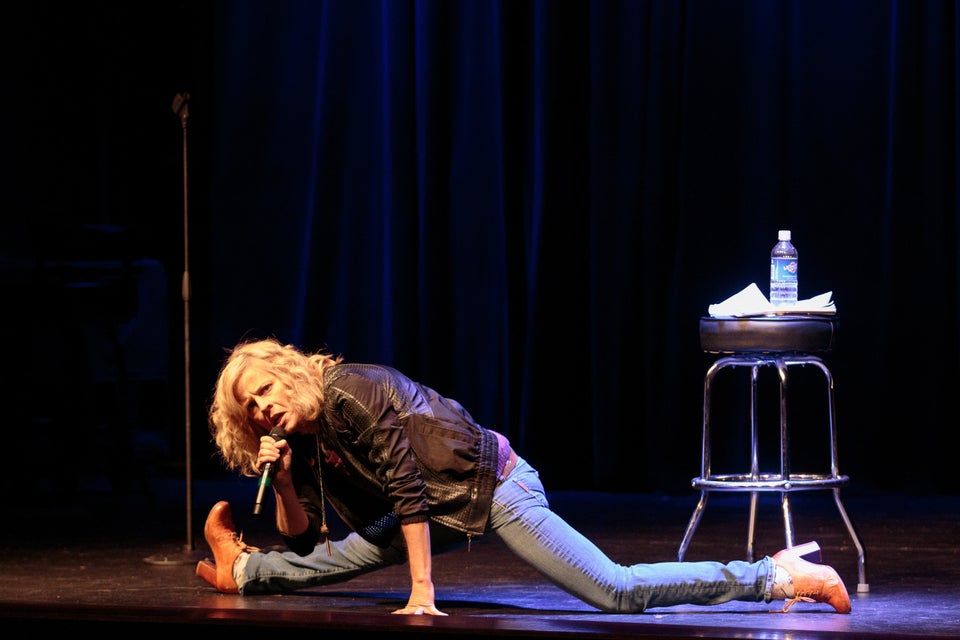 Funny Women We Love