When it comes to TV travel hosts, I've always been a Rick Steves man. It's not just his soothing, almost-opiate delivery (or outspoken support of marijuana legalization) that wins my admiration, but something else that may go unnoticed until you pay closer attention to the travel-show dial -- a certain heat that comes not from the sun, but the camera lingering on the slow-motion, bouncing, bikini-clad body of Bridget Marquardt, host of Bridget's Sexiest Beaches on the Travel Channel. Turn the channel, and there's Mayleen Ramey's Destination Tennis. Then there's Kirsten Gum's Treasure Hunter and Angela May's Planet Food -- all adding another ingredient to the usual recipe of exotic locales, delicious cuisine and forested zip-lining. As such, Steves "plainness" somehow endears him more.
He also gives me hope, because as a working travel writer I'm beginning to wonder whether a "sexy" stamp is required in my passport to get to the top. Does my body need to be as cut as Norwegian fjords or can it remain globular? And in the bigger picture, should the trend elicit any concern or does sex have just much place on travel shows as on Entertainment Tonight and The Price is Right?
Cecile Raubenheimer is a very beautiful woman, in the vein of her South African compatriot, Charlize Theron. She's also host of Wealth TV's Lux Lifestyles, which sees her journeying to exotic destinations like Santorini, Udaipur and Istanbul, and suffering luxury levels of room, board and service.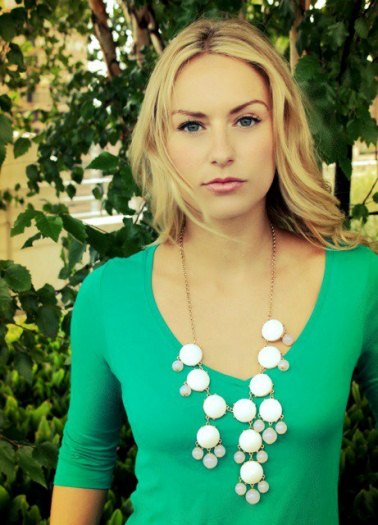 Stepping into a Limo (the first of my life) at the Atlantis resort in the Bahamas, where she also serves as Sr. Director of Club Marketing, I was lucky to find myself sitting next to her. As I struggled to find a new type of passenger balance on the overly roomy seats, we discussed her road to the travel industry, her views, and her beauty.
Raubenheimer virtually learned to travel before she learned to walk -- at 18 months old, to be exact. The daughter of a South African diplomat, she quickly racked up a resume that included Malaysia, England, Israel and New York. Rather than envying the stability of her more-rooted classmates, she embraced the gypsy lifestyle. "I just fell in love with all the crazy experiences that come along with moving your existence from one foreign country to the next."
She came to Wealth TV through the good graces of a former colleague at NBC, where she hosted a lifestyle show called 1st Look NY. Her friend, the producer, thought her charisma, exuberance and warmth were good fit for the show. Her beauty probably didn't hurt. But Raubenheimer encourages me see it within the bigger picture. "A travel show is about selling a dream, and it might be an easier sell if the person presenting it is somewhat attractive."
This outlook is also spreading to the blogosphere. Heavily populated by perky 20-somethings, black-white 30-somethings, couples and retirees; travel blogs and Twitter accounts now include the likes of Alexandra Kovacova, aka Crazy Sexy Fun Traveler. Often seen in her bikini, this former model and flight attendant from Slovakia has inscribed sex appeal into her brand. Like Raubenheimer, she travels around the world, making videos, taking photos and writing articles for her blog. She's also producing a calendar of travel bloggers stripping down for charity (male and female versions available).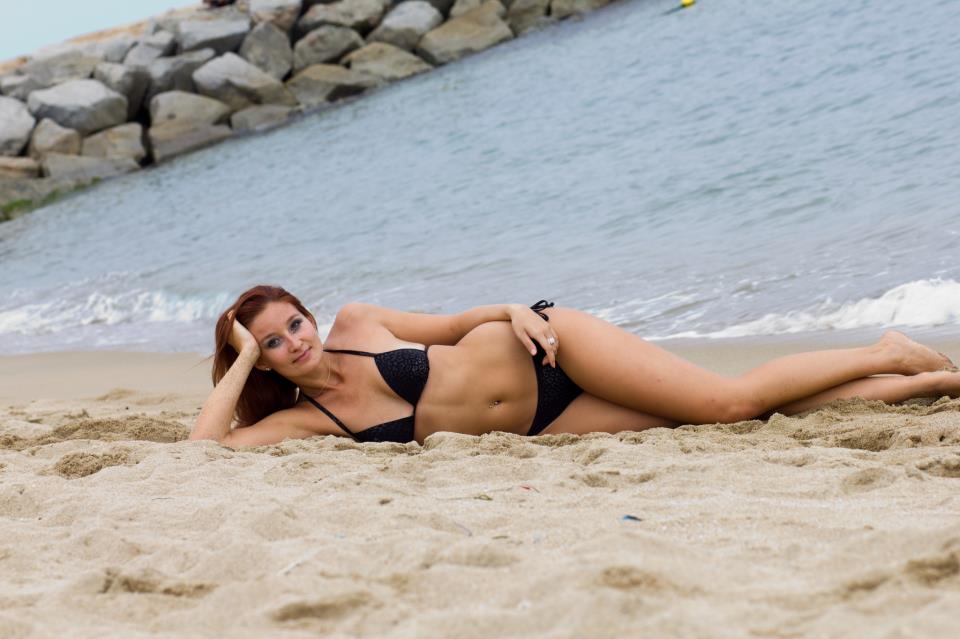 "If a person has values, why not to use them?" she explains, "I don't smoke, I don't drink alcohol, I eat and live healthy and do a bunch of sports -- why should I hide something I work my ass off for?"
For male TV travel hosts, the beauty stamp seems less necessary. Anthony Bourdain, Ian Wright and Andrew Zimmern may undoubtedly be virile, lusty captains of their ship, but probably don't inspire the same fantasies as Ryan Gosling or Matt Bomer might. Instead, male-hosted shows appear to focus more on ruggedness and machismo. In fact, one advertisement for a male adventure travel show host on the History Channel listed characteristics like, "Can crack a joke without sacrificing manliness, could picture him barbecuing outside or camping, attractive in a rugged way, the kind of guy that doesn't mind getting dirt under his fingernails and not the type that gets them buffed."
Nevertheless, Raubenheimer asserts the pressure is not equal. "As a female host, appearances do matter. We have to do our hair, makeup and be relatively fit, whereas our male counterparts generally slap on some powder and are ready to go."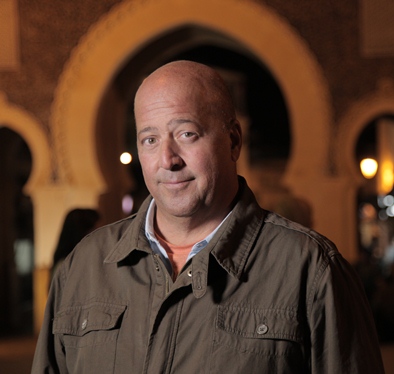 Andrew Zimmern, host of the Travel Channel's Bizarre Foods, points out another, less-recognized, challenge female hosts may face. "The hot females of TV are never allowed to show as much intelligence as they are capable of," he explains. "Padma Lakshmi is one of the sexiest and most beautiful women in the world, but more importantly knows her shit. Rarely do we get to see that side of her."
Yet, Zimmern won't go so far to say the travel industry is overly sexualized. "Like every industry, there is a certain amount of sizzle that sells," he admits, but considers it more cyclical. Shows come and go according to fashion -- sometimes sexy, sometimes not. "To say we are sexualizing travel in any aspect is erroneous." That may be, but plug the word "sexy" in the Travel Channel's website and find pages of articles like Sexiest Beach Bars, Air Travel's Sexy Club, Six Sexy Slipaways, Sexy Casino Bars and 11 Places to Have a Fling.
In the end, the one thing all agree on is that beauty only gets you so far. "No matter what you look like," Raubenheimer says, "if you don't have knowledge of the topic and can't present it in an eloquent and entertaining fashion, you probably won't be as successful."
For Kovacova, beauty helps little with the day-to-day job of full-time travel blogger. To succeed at it, she explains, "You need to be a good photographer, videographer, a marketer, a good writer, have technical skills with the Internet and computers, SEO knowledge and social media."
For Zimmern, the most important thing is to have something to say. "Most hosts are auditioned morons who don't have the chops or the ability to do anything more than read cue cards. The best folks on TV all earned their stripes and have been doing their thing for years before the cameras showed up."
As for me, now on my sixth year in the travel business, it's getting harder to hide behind text, especially in New York where a millimeter of advantage can make miles of difference. A look at my own analytics reinforces the potency sex brings to travel. For all my published articles on arts, culture, history, music and cuisine, the two most popular profile Boston sex shops and actress (formerly adult) Sibel Kekilli. I do have something to say (and can usually say it without sacrificing manliness), but a gym membership can't hurt. And the next time my neighborhood's panhandlers butter me up by calling me Russell Crowe, I can dream of my own show.
Returning home after 10 years abroad, Mike Dunphy now gets his travel fix in 800-word portions.