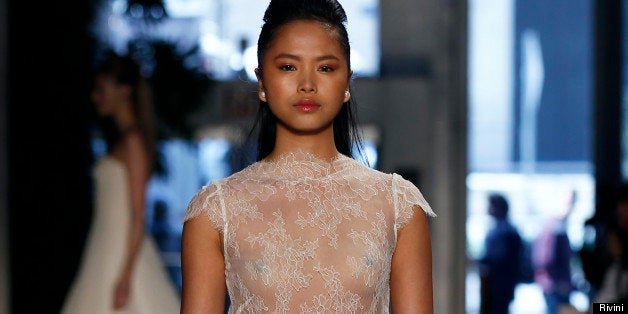 Couture bridal designers showed their Spring/Summer 2014 collections in New York last weekend, and while most of the dresses were absolutely stunning and perfect for any wedding, there were a few dresses that caught our eye for another reason -- their sex appeal.
While many brides will have their grandparents and other older, possibly more conservative, family members present on their wedding days -- and therefore choose more subdued gowns -- some brides are looking for a sexier option. If you fall into the second category, you'll love the dresses below.
Click through to see the seven sexiest wedding dresses of the season, then let us know in the comments -- would you wear one on your Big Day?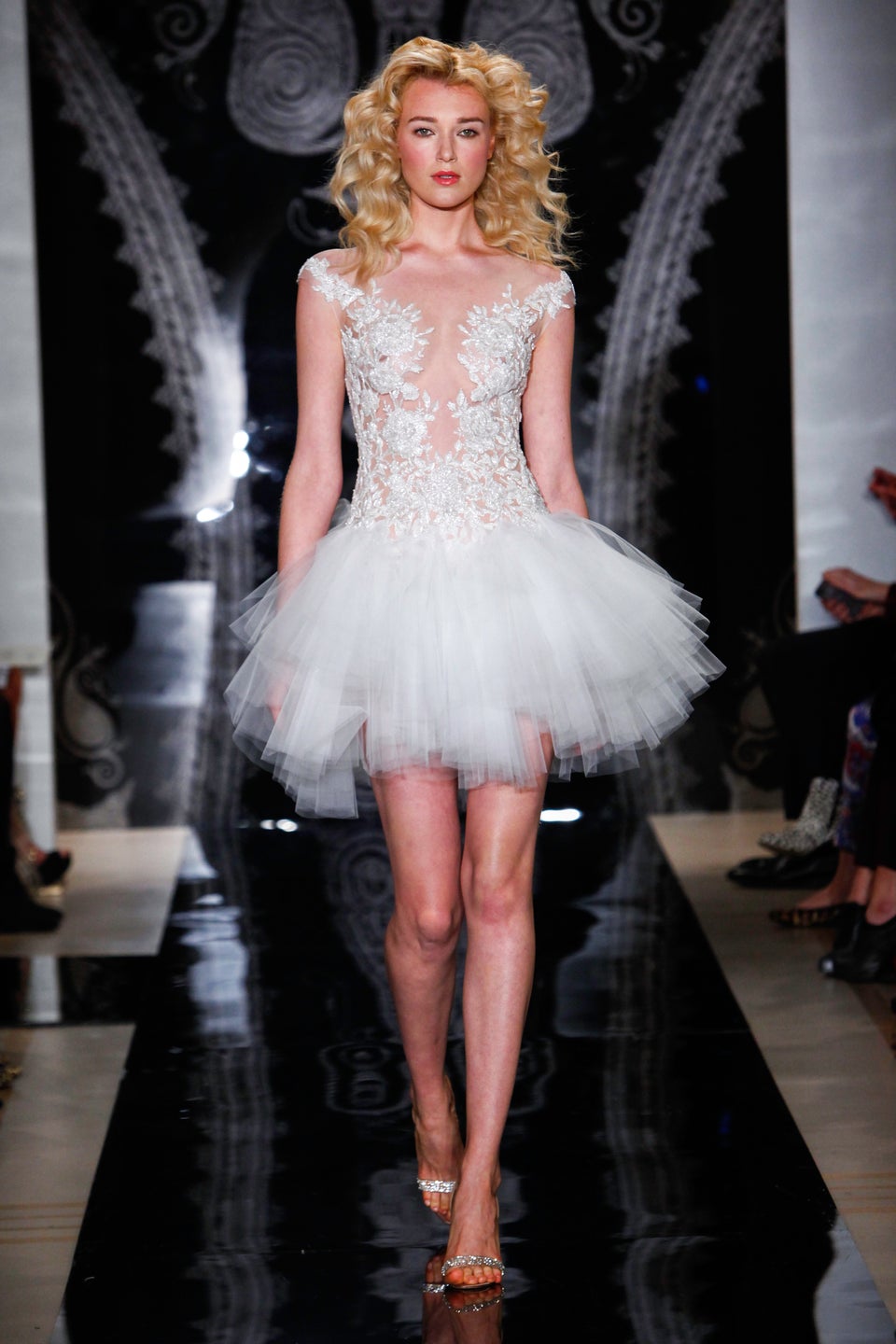 Sexy Spring/Summer 2014 Dresses