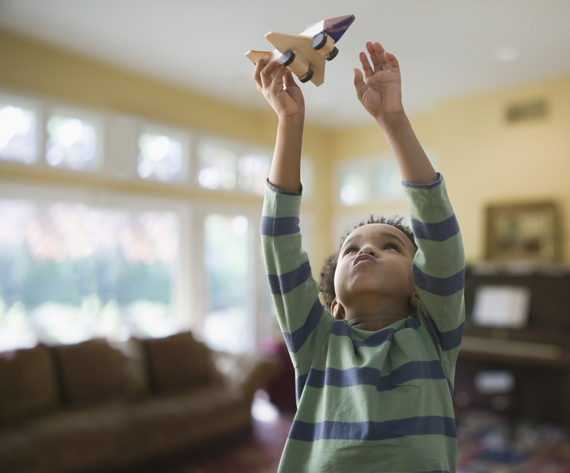 The Simons Foundation Autism Research Initiative has just launched SPARK (Simons Foundation Powering Autism Research for Knowledge), a groundbreaking online project to accelerate research and advance understanding of the genetic underpinnings of autism. The largest autism study ever undertaken in the United States, SPARK hopes to collect information and DNA for genetic analysis from 50,000 autistic individuals and their families to advance understanding and make progress in discovering possible supports and treatments.
The prevalence of autism has increased significantly over the past two decades. While this increase can be largely attributed to broader diagnostic criteria and an increase in overall awareness of autism, it nonetheless means there has never been a greater need to gain a better understanding of this condition that affects so many. Until now, only a small number of individuals and families affected by autism have ever participated in research. SPARK wants to dramatically expand their participation.
Using a web-based registry with DNA analysis, SPARK will provide researchers with medical and genetic information from tens of thousands of individuals and families. These data will power important new research that aims to advance the understanding of autism and provide meaningful information and resources to participants.
Participation can be done entirely at home. There is no cost to participate. SPARK is fully funded by SFARI; participants will not be contacted for a donation or a financial contribution of any kind. Once you register on line, SPARK will mail you a DNA saliva collection kit, which you will return in a prepaid mailer. Upon completion of the registration process, SPARK participants will receive a $50 gift card. Participants agree to be contacted again about taking part in other research projects, but aren't required to join additional studies.
Privacy is a top priority: any information submitted will immediately be scrubbed of personal identity and will be replaced with a code.
"Knowledge is power and SPARK was created because we simply haven't learned enough about the genetics and other possible causes of autism," says Wendy Chung, M.D., Ph.D., SPARK Principal Investigator and Director of Clinical Research at SFARI. "SPARK will help researchers make new discoveries that will ultimately lead to the development of new supports and treatments to improve the lives of people living with challenges. Together, we can SPARK a movement in autism research."
About Simons Foundation Autism Research Initiative
The Simons Foundation Autism Research Initiative (SFARI) seeks to improve the diagnosis and treatment of autism spectrum disorders by funding innovative research of the highest quality and relevance. SFARI currently funds more than 250 investigators in the U.S. and abroad. In addition, SFARI aims to advance the autism research field as a whole by developing resources for scientists. Please visit www.SFARI.org for more information on all SFARI programs.
Autism is a general term used to describe a group of complex developmental disorders characterized by deficits in social communication (both verbal and non-verbal) and the presence of repetitive behaviors or restrictive interests. An estimated one in 68 children in the U.S. is on the autism spectrum. The wide range of autism manifestations makes it challenging to study potential causes or treatments, and thus a large cohort, which can be segmented, can substantially advance such efforts.
As the parent of a young autistic adult, I've signed up for this study. If you are interested in learning more or participating, please visit www.SPARKforAutism.org.