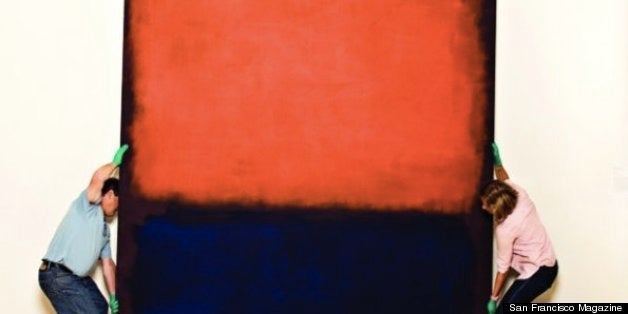 Neal Benezra is looking out the window of his surprisingly modest office, surveying a neighborhood that, thanks to his grand vision as director of the San Francisco Museum of Modern Art, is about to become even more popular—and congested—than it already is. Over there is Yelp's eventual headquarters; beyond that the future 61-floor Transbay Transit Tower. Where Minna Street hunches between the more confident Mission and Howard streets, the museum's new 225,000-square-foot addition will soon hover like a spaceship from Planet Starchitect.
Two decades ago, this was a landscape of warehouses and parking lots. Now it's the center of a new Silicon Valley—and San Francisco's economic and cultural heart. How has the accident of being in the right place at the right time helped transform SFMOMA from a smallish museum with a few great paintings into what photographer Leo Rubinfien (who curated the museum's recent Garry Winogrand retrospective) calls "an institution of national, and soon international, importance"? Benezra mock-bristles at the notion that any of this was accidental. "We like to think," he says, "that we were prescient."
Whether SFMOMA was incredibly farsighted or just incredibly lucky, there's little doubt that in the 18 years since it relocated to its zebra-striped palazzo on Third Street, the institution has played an outsize role in the creation of modern-day San Francisco. Now the museum is on the cusp of another enormous transformation, one that comes at an awkward time and carries more than a little risk.
The expansion project, which starts in earnest this summer, will allow the museum to house the Fisher family's 1,100-piece contemporary art collection, one of the largest and most important in the world, elevating SFMOMA to the same heady tier as New York's MoMA and London's Tate (at least in post-WWII art). But to make that happen, the museum has to shut its doors for a few years, an act of disruption that couldn't be more San Francisco circa 2013.