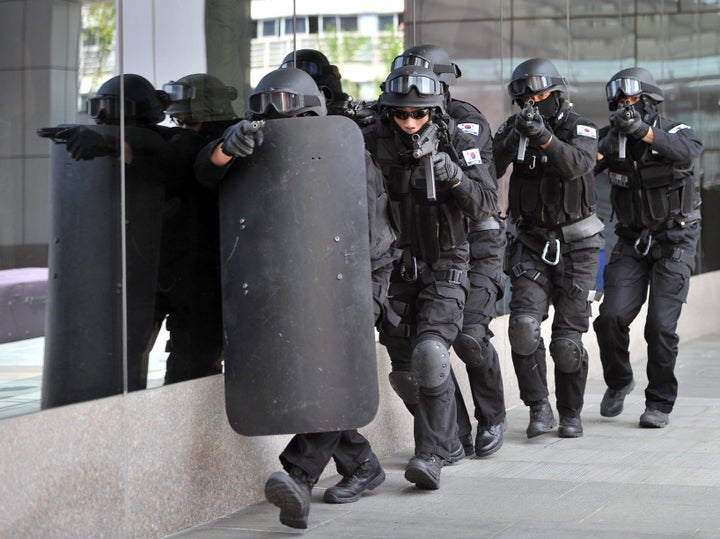 At 9:18 p.m. on Wednesday night, the SFPD received a phone call from an unknown man in panic: His family was being held hostage at a home on Blythedale Avenue in San Francisco.
According to the SFPD, Police vehicles surrounded the house. Sergeant Michael Andraychak and team tried to reach the residents inside to no avail. With communication attempts unsuccessful, the SWAT team and crisis negotiators ascended. FBI agents may as well have been hanging from helicopters.
Finally, at midnight, officers reached the residents by phone and the SWAT team jumped to attention. Officers army-crawled to the door and threw hand signals to negotiators. Slowly, carefully, they entered the home -- only to find a thirtysomething husband and wife couple and two small children safe and asleep in their beds. The family had no idea what the officers were talking about.
The SFPD launched an investigation into the possible prank phone call and went home severely disappointed.

Calling all HuffPost superfans!
Sign up for membership to become a founding member and help shape HuffPost's next chapter